MAKE YOUR OWN INVITATION
To Bring In The New Year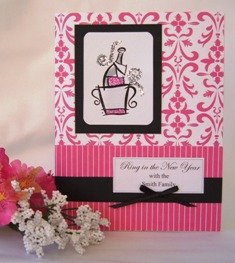 Click here for another card idea with same design layout.
Make your own invitation and make it special by personalizing it and adding glitter, ribbon and using your favorite colors.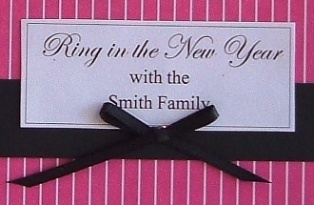 I found free clip art from Microsoft and added sparkle by using silver and pink glitter. I printed the message from my laser printer and added a small black ribbon to make it look tailored but fun.
CARD MAKING SUPPLIES:

Pink and white scrapbook pattern paper 5 1/2" w x 4 1/2" h
Pink stripe paper 5 1/2" w x 2 1/2" h
Black paper strip 5 1/2" w x 3/4" h
Personalized message 2 3/4" w x 1 1/4" h
Clip art 2" w x 2 3/4" h (but depends on your image/embellishment you choose)
Black paper 2 1/2" w x 3 1/8" h (but depends on your image/embellishment)
Black bow
Pink and silver glitter
Blank white card 6 1/2" w x 5" h

CARD MAKING TOOLS:

Corner punch - 1/4" round
Double sided tape
White glue to apply glitter
Clear adhesive dots to apply ribbon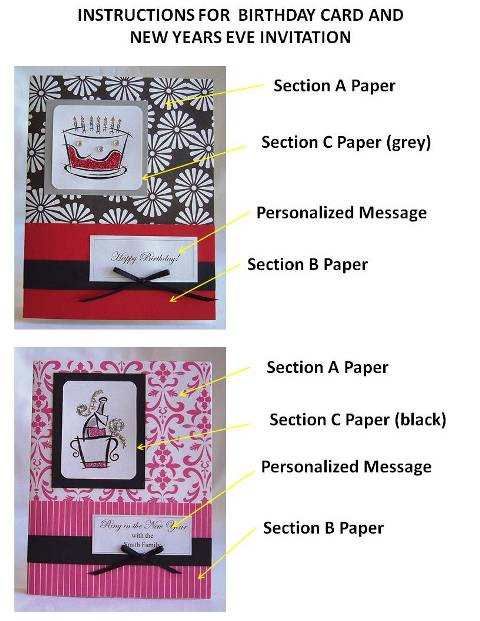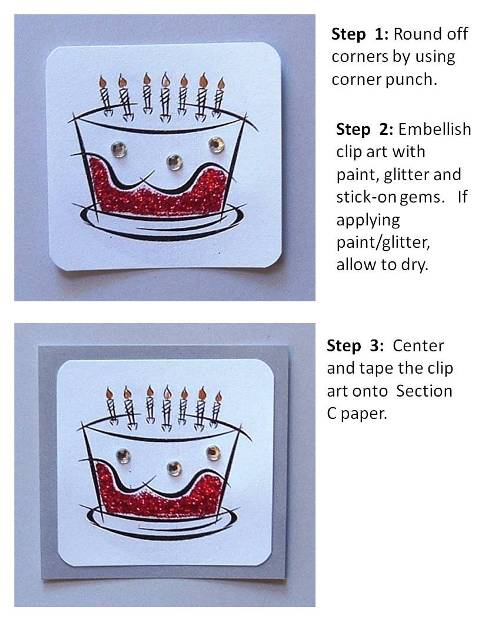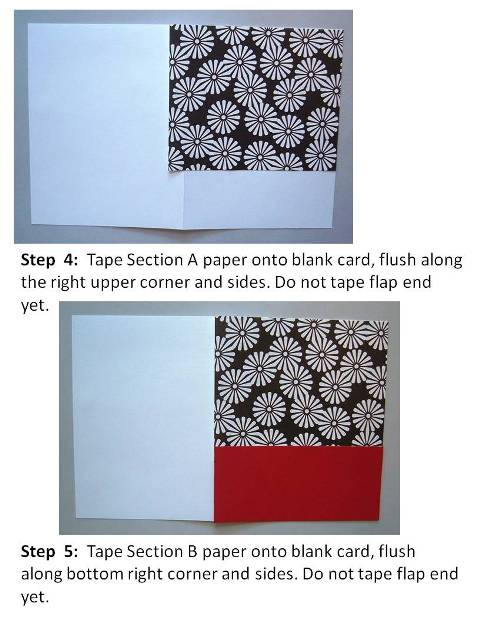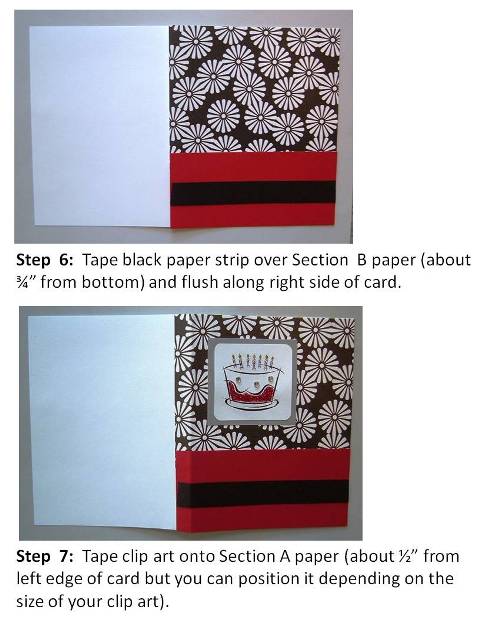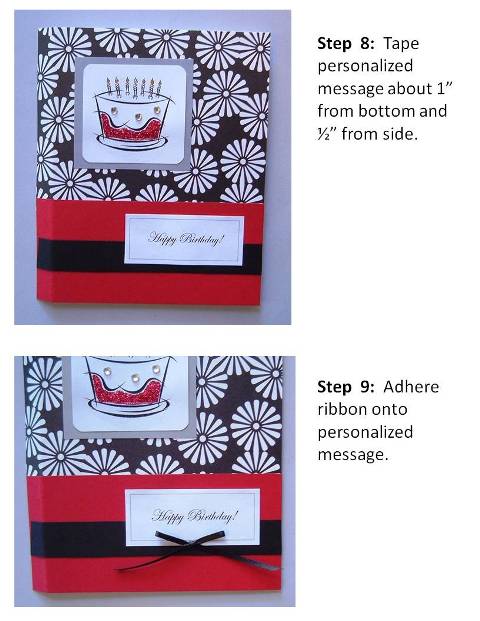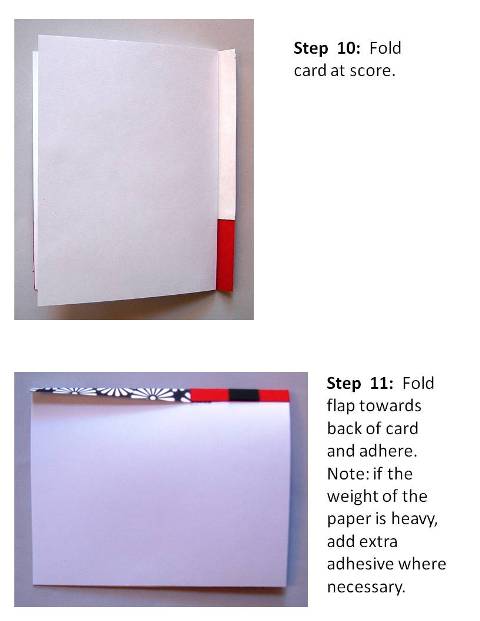 Make Your Own Invitation - Click here to see more.

Back to Home Page