Homemade Birthday Card Ideas
Homemade birthday card ideas that are easy to make can be fun. Create greeting cards using scrapbook paper, brads, ribbon, stamps, glitter and other card making techniques.
Ideas can come from using clip art or other embellishments. Use glitter or stick-on jems to make it sparkly and festive.
I used free clip art from the web. Microsoft provides tons of free clip art. Search under "birthday" in Microsoft's website and you'll find lots of images to inspire you.
I sprinkled on red glitter, stick-on jems and gold paint to the cake to add pizzazz.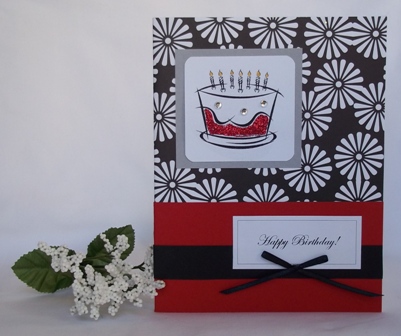 Click here for another card idea using same design.
MATERIALS TO MAKE THIS CARD:

Black and white scrapbook pattern paper 5 1/2" w x 4 1/2"h
Red paper 5 1/2" w x 2 1/2" h
Black paper strip 5 1/2" w x 3/4" h
Personalized message 2 3/4" w x 1 1/4" h
Clip art 2 5/8" w x 2 1/4" h (but depends on your image/embellishment size)
Grey paper 2 3/4" w x 2" h (but depends on your image/embellishment size)
Black bow
3 stick-on gems
Red glitter
Blank white card 6 1/2" w x 5" h

CARD MAKING TOOLS:

Corner punch - 1/4" round
Double sided tape
White glue to apply glitter
Clear adhesive dots to apply ribbon
---
More Birthday Card Ideas

Here are other homemade birthday card ideas that are simple to make. I had a lot of black and white pattern paper to use up so I decided to add a splash of red to bring in some color.
The sentiments were created using my computer and laser printer to print it out. The embellishments I used are a small piece of red ribbon and a small silver leaf embellishment.
I've made this card as thank you cards so it's a versative design.

---
Other Birthday Card Ideas
| | | |
| --- | --- | --- |
| | | |
| Card Ideas for Birthdays | More Birthday Designs | Birthday Cards to Make |
---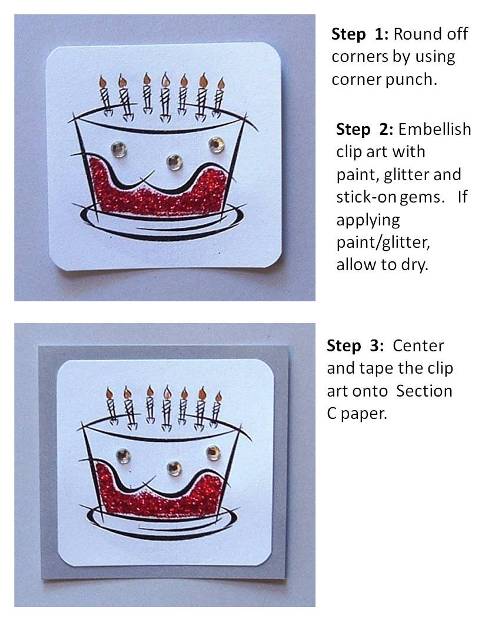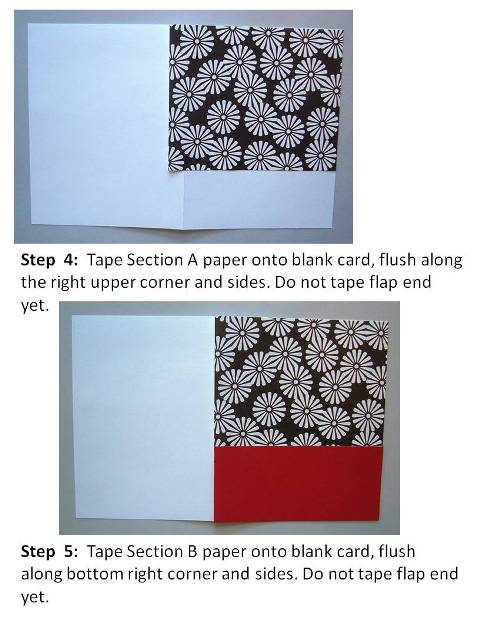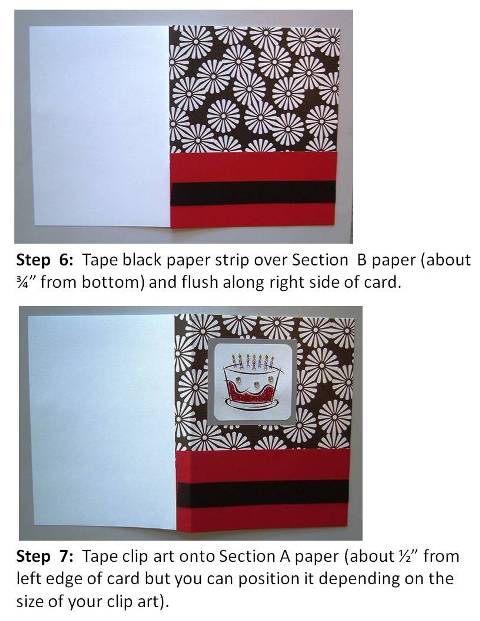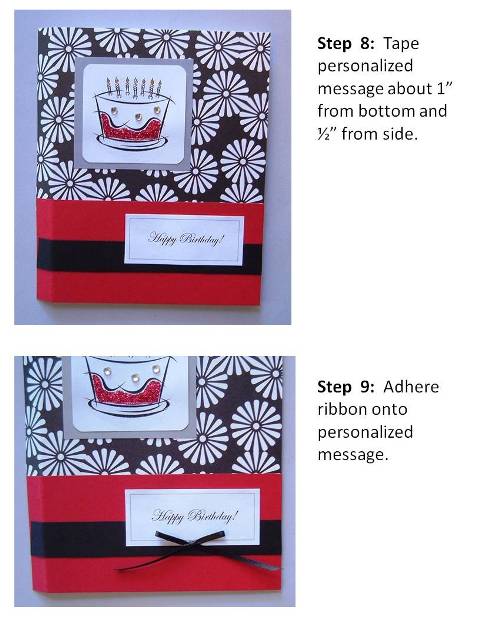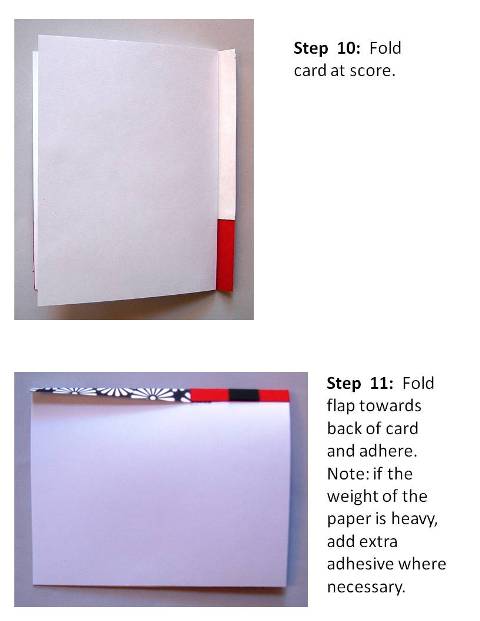 ---
click here for more homemade birthday card ideas

Click here for more unique ideas

Back to Home Page