Handmade Birthday Cards
Handmade birthday cards - unique paper card making ideas. Try my designs to make a birthday card for friends and family.
I love coming up with handmade card ideas to share. Ideas to make cards are practically endless and you can find inspiration on the web, books and even preprinted cards.
With this birthday card making project below, I used several punches to help accent this card. My laser printer helped me create the sentiment banner which I adhered with brads.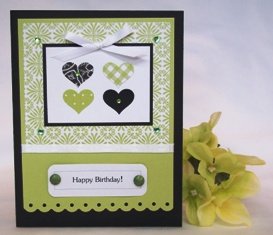 Click here to create a birthday card
For homemade card ideas, you can be inspired by sketches which helps outline the layout of your cards. I used an ebook I purchased online for making birthday cards.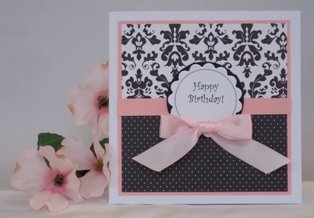 Make birthday cards combining polka print with a solid color. This card below uses chip board die-cuts and ribbon to help embellish it. I also used a scallop border punch for the rectangle that holds the sentiment.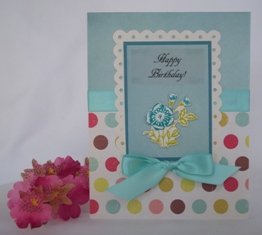 Go to birthday cards handmade
Design a birthday card using lots of embellishments. For my handmade birthday card, I started with the pink paisley print to use on the background and then embellished this card with adhesive gems, ribbon and die-cut shapes of a flower and leaf. The sentiment was printed on vellum paper and printed from my laser printer.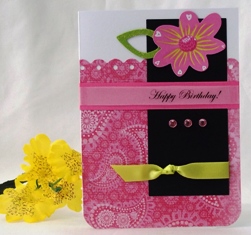 Go to birthday card idea
When I go shopping, I often buy pattern paper that appeals to me and then buy solids to match. I then look for hand made card ideas that can show off the print.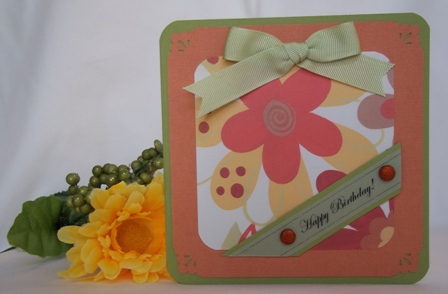 Click here for another card idea using the same design.
When you have a busy print, it's best to use a handmade card making idea that exposes a large part of the print which is how I came up with this design. This layout is great since the print the focal point is only cover up at the corner with a small personalized message strip.
I used my corner punch to punch out all four corners of the print and card and then used a decorative scallop punch on another coordinating solid paper. This birthday card design can also be used for thank you or get well soon cards.
---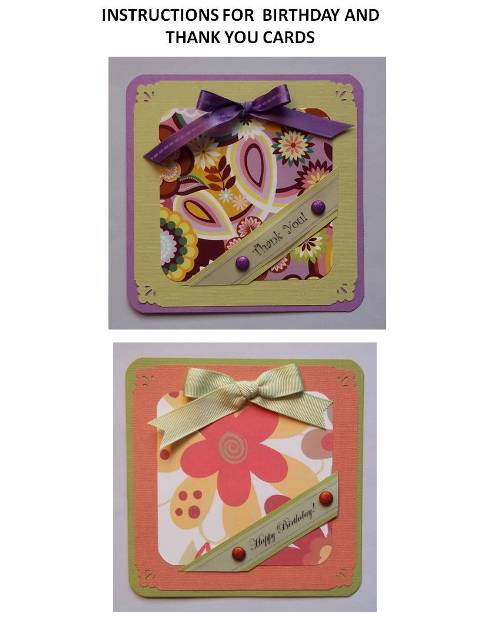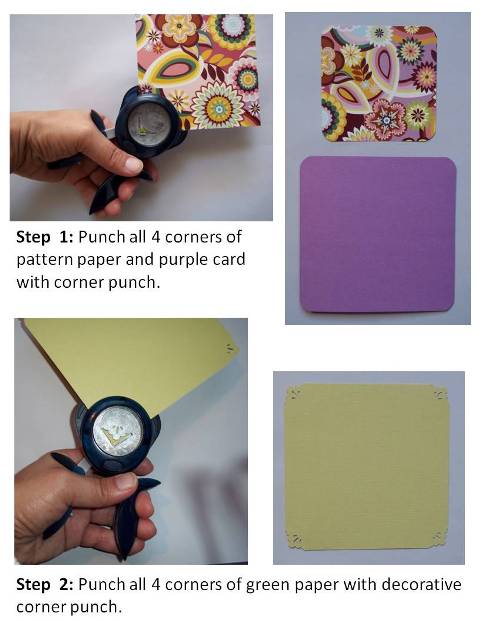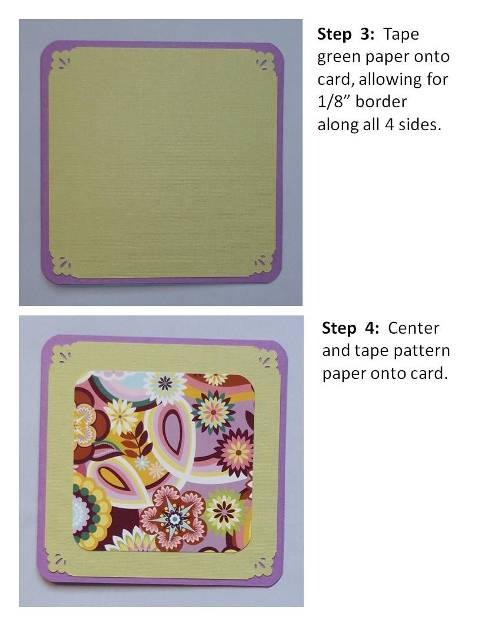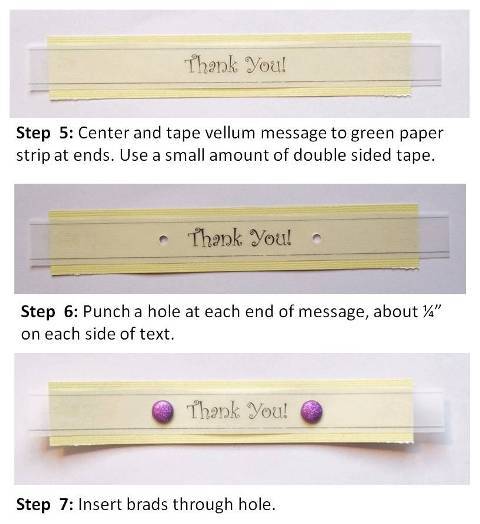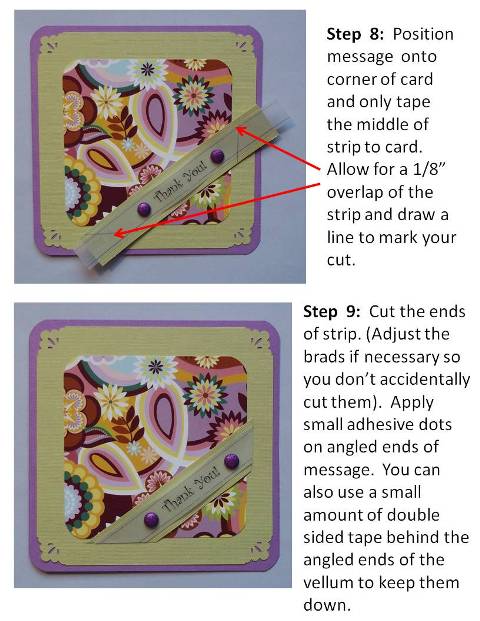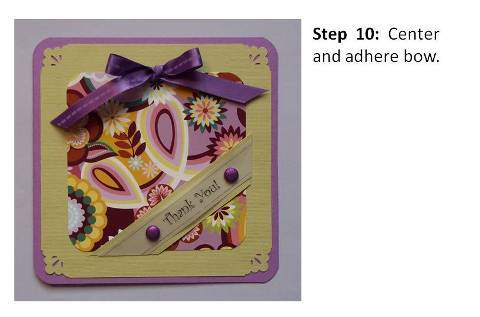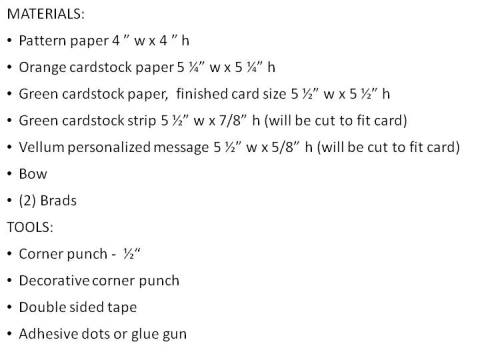 Click here for more handmade birthday cards

Back to Home Page