Handmade Birthday Card
A handmade birthday card will put smiles on faces. Lots of designs can be unveiled when you add pretty stickers and trim in making greeting cards.
A birthday card is pretty self-explanatory if the print says "happy birthday" on it. Sometimes finding the right card making idea is a challenge for me when pattern paper has verbiage on it. The print is often too busy so I have to find the right design to feature the pattern.
Use pretty butterfly stickers to help embellish your card. There are lots of designs available and you can also stamp a butterfly design if you'd prefer stamping.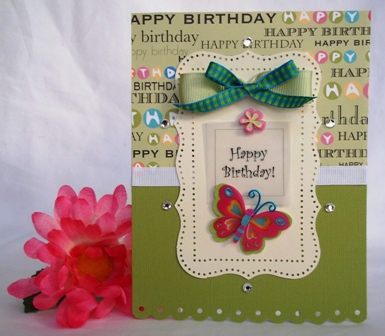 For this card idea, I used the "happy birthday" paper as half of the background and chose a solid color for the other half. Luckily, I had butterfly stickers to match the colors on the print so I didn't have to go searching at the stores for anything.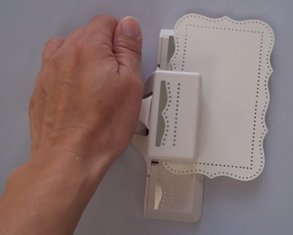 I also had ribbon to match. I often buy supplies of ribbon on sale just so I have them handy when I make cards.
I used Martha Stewart's "Punch Around the Page, Cherish" punch to create the fancy box or shape that features the sentiment but you can buy pre-cut shapes as well.
Scroll to the bottom of the page for instructions

If you like using your craft punch for other birthday cards, try this idea below. I used a scallop border punch on white paper and then strategically placed die-cut flowers and leaves on top of the white strip.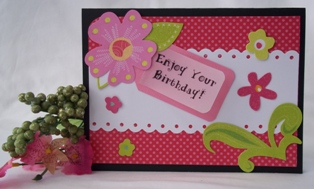 Go to homemade birthday card
I also used a quarter corner punch to make the tag that holds the sentiment. First I printed the sentiment on vellum paper and then punched out the corners. I then cut out a piece of solid paper about 1/8 inch bigger than the vellum and also punched out the corner using the same punch. All you have to do is tape the vellum over the solid paper.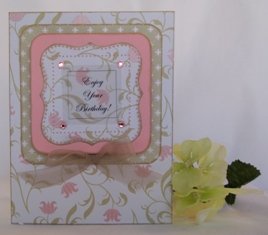 Go to birthday card idea
Here's another handmade birthday card I made using the same Cherish punch as the first card above. The shape is smaller and I also used a 1/2 inch corner punch on the tan and pink square pieces.
Again, the sentiment was printed on vellum paper and I used adhesive gems to hold the vellum down. I used a tan sheer bow to help embellish this this birthday card design.


More Birthday Card Ideas
| | | |
| --- | --- | --- |
| | | |
| Card Ideas for Birthdays | More Birthday Designs | Birthday Cards to Make |
---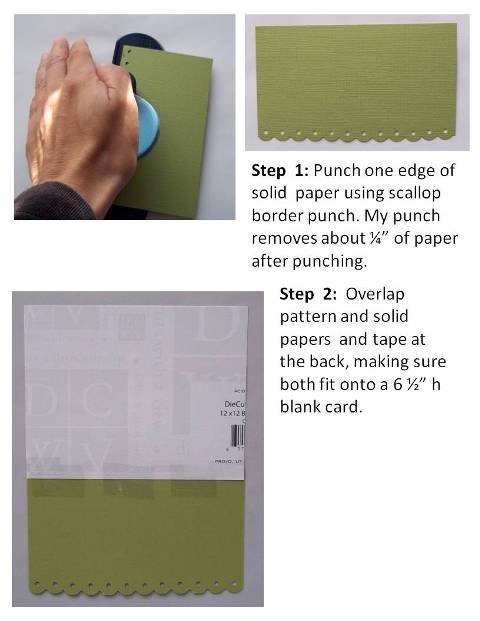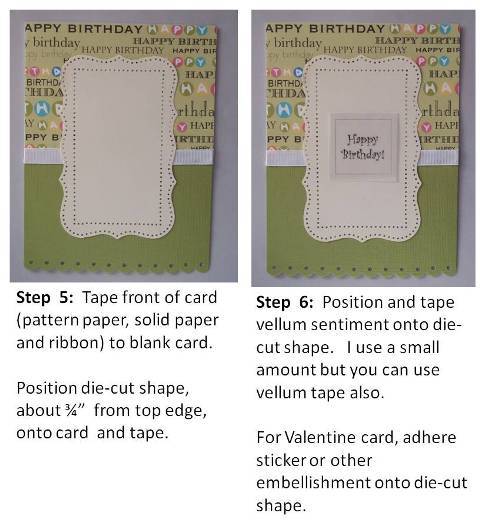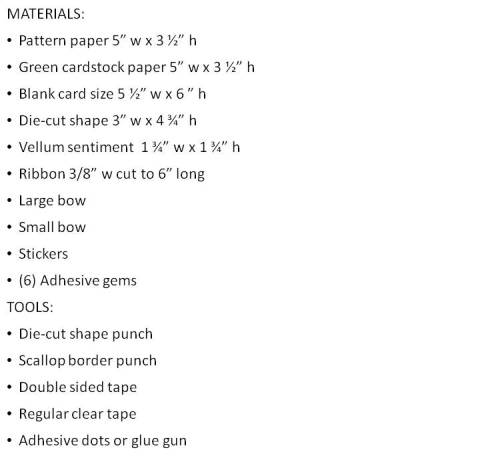 Click here for more handmade birthday card ideas
Back to Home Page