Create Birthday Card
Create birthday card - design a birthday card for dad, mom, grandma or friends. You'll find lots of homemade birthday card ideas using embellishments.
To make a birthday card for dad, I stayed away from floral or feminine patterns and stuck to geometric shapes and stripes. I also chose a safe color like blue which helps coordinating accent colors easy.
Dad will appreciate the thought you put into making him a handmade card. I like using brads and metal types of ornaments for male gender cards. The small, silver charm that's engraved with "dad" is perfect all by itself in one square.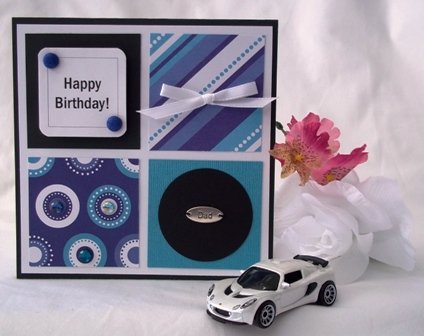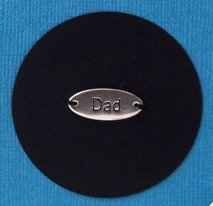 If you don't have a charm, you can come up with all kinds of ideas for each square. Think about his hobbies or types of sports he likes and get a sticker, charm or other decorative piece to represent his hobby, sport or whatever his interests are.
This card making idea is great for moms too so you can create a birthday card for her as well.

Here's another birthday card design to make your own birthday cards. I used a couple of craft punches to make this card. I used a border punch to create the rectangular shape that holds the sentiment. Along the bottom of the card, I used a scallop border. I embellished this card with adhesive gems, stickers and a bow.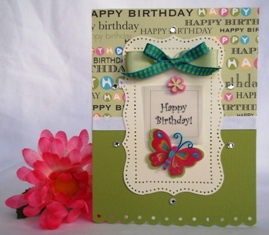 You can create birthday cards using a scallop border punch to create interesting shapes. I utilized the same border punch as the card above, however, this time I made a rectangular shape to hold my sentiment in.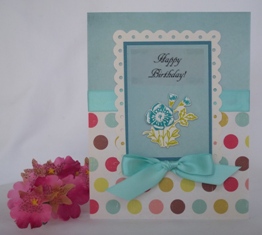 Homemade birthday cards can be customized if the person has a sport or hobby they are interested in. This one is a golf themed card and is for a male. I embellished it with ribbon and buttons.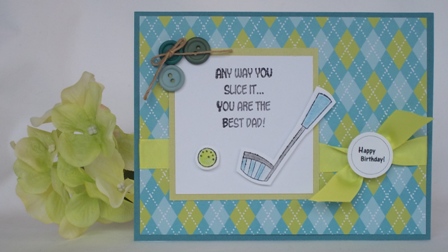 ---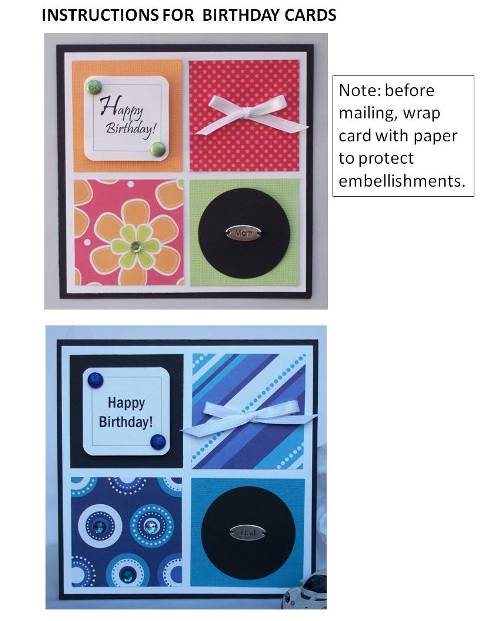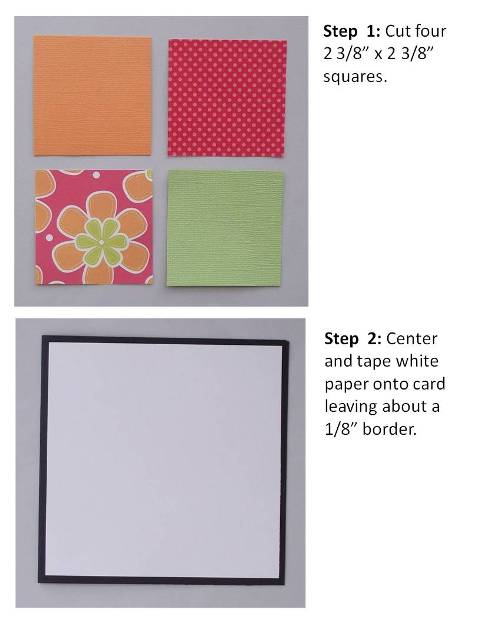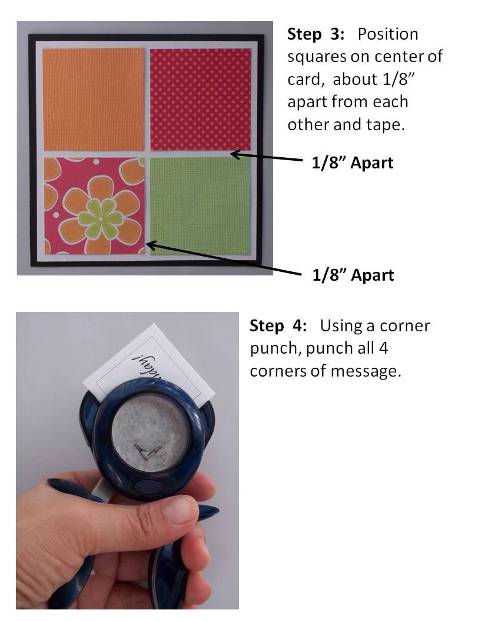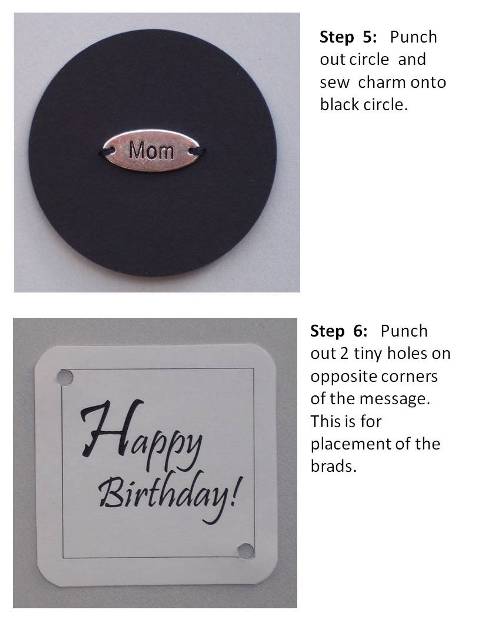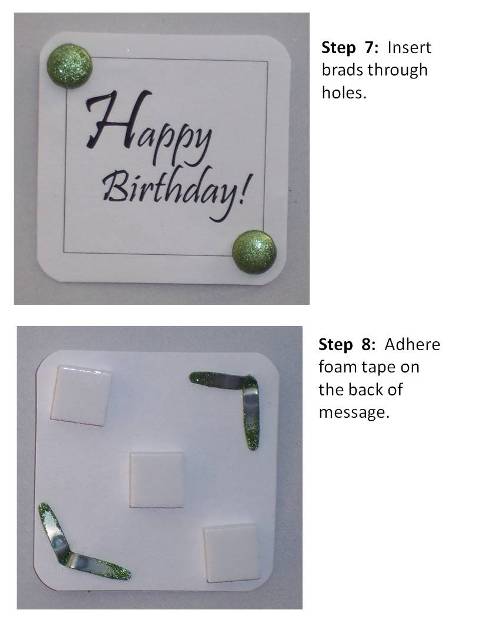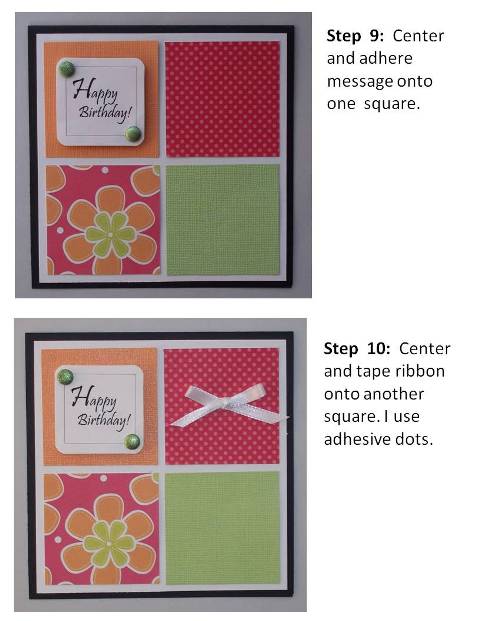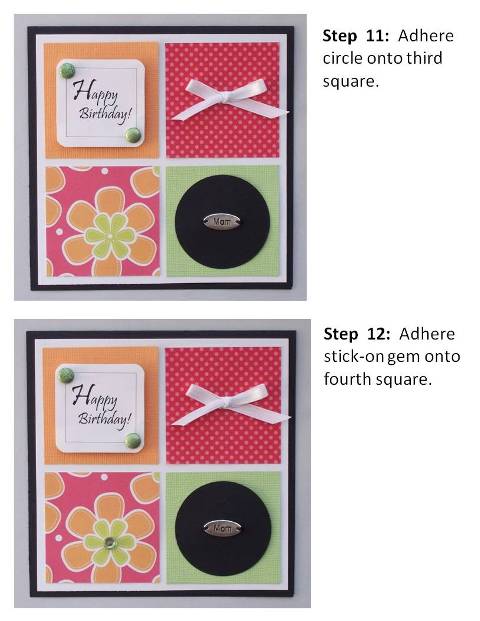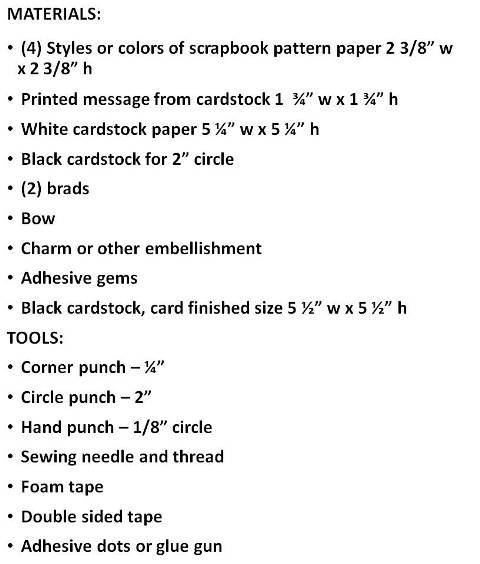 Create birthday card - click here for more ideas
Back to Home Page