Homemade Birthday Cards
Homemade birthday cards can be created using die-cut flowers. Make beautiful cards that will brighten up any person's day.  Die-cuts are always fun to buy, at least for me.
 I find solids and pattern paper to match and start thinking of what card making idea I can come up with. Usually a pack comes with a lot of cut-outs so you can make lots of cards with one pack.

The die-cuts I used for this card are bright and tropical so I decided to go with this theme for this homemade card. I cut out the small green flowers from the pattern paper and incorporated them on the message or sentiment area so it coordinates with the rest of the card.
 This card making design is versatile and can be made into a thank you card or even Valentine's day card. Just find fun stickers, cut-outs or use a stamp for the sentiment area.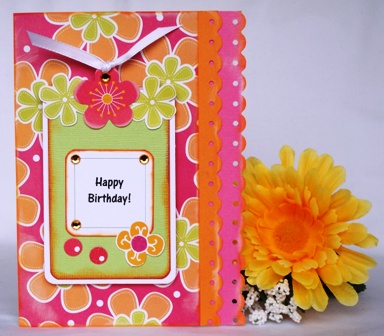 If you scroll down, you can find the instructions to make this birthday card. (or click here to go to instructions)
You'll need a few punches, like a border and corner punch, but these are punches I think you should have in your supplies box because they are pretty versatile.  You'll also need chalk ink in a few colors that match the colors of your card.  Usually white is a standard chalk in pad color you should have and is one of the color I used for my card.
You can peruse my site to check out other ideas where I use the corner punch and border punches. 
Need More Inspiration?
| | |
| --- | --- |
| I've just created my new book where you can get even more inspiration to make cool greeting cards.  Here are just a few ideas to peak your interest.  This card to the left is an Anniversary card but in the book, you'll get pages of ideas including birthday sentiments to make homemade birthday cards along with step-by-step photo instructions.  | |
With over 300 pages of materials, you'll be able to make tons of homemade cards!

On the cover is one of my popular purse cards.  You will get the pattern and step-by-step photo instructions to make this really cute card.

Check out 25 Best Card Making Ideas
Instructions to Make the Tropical Birthday Card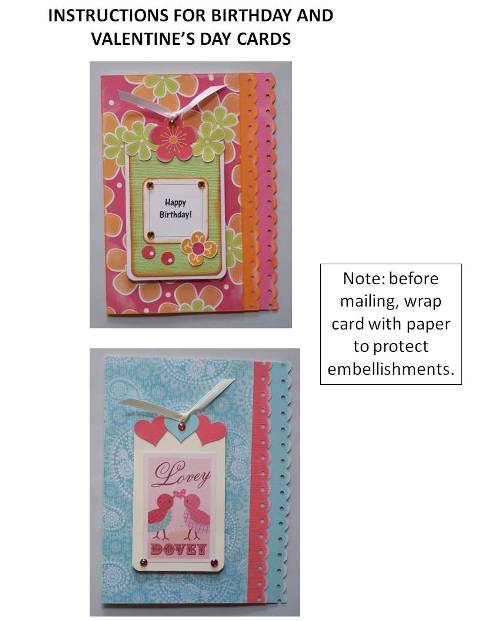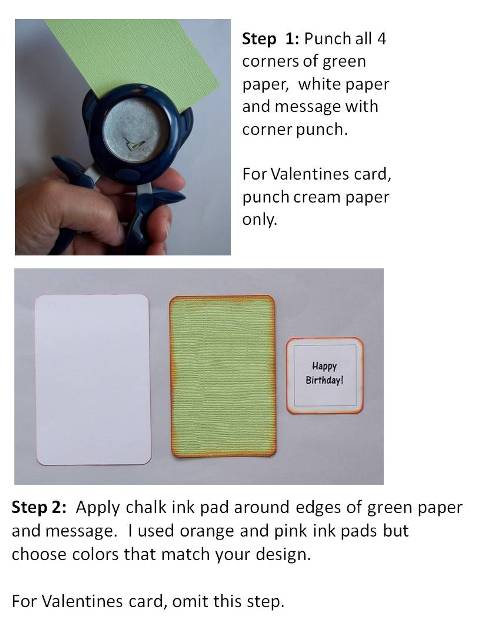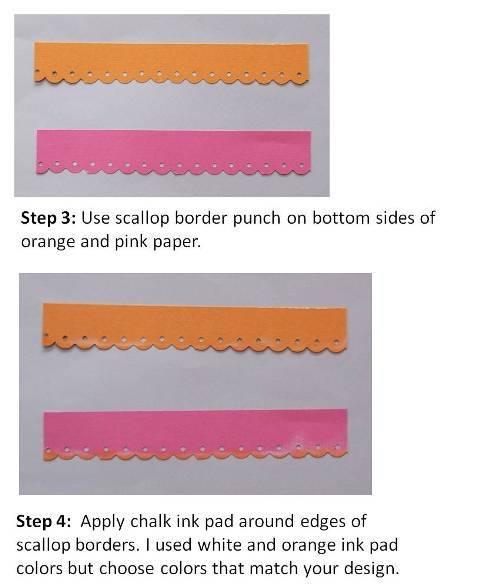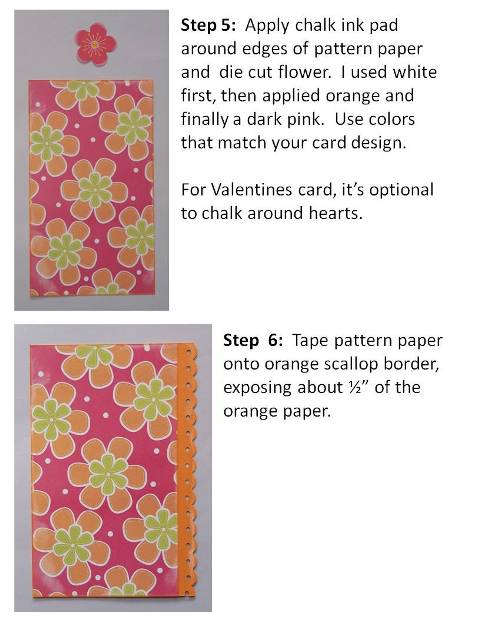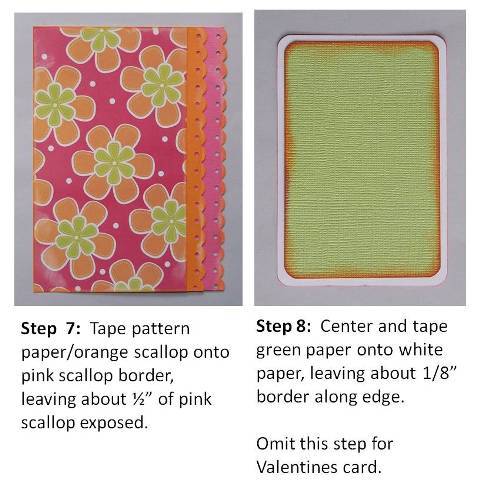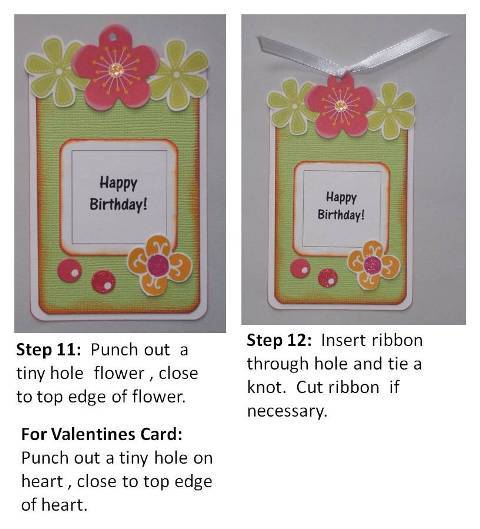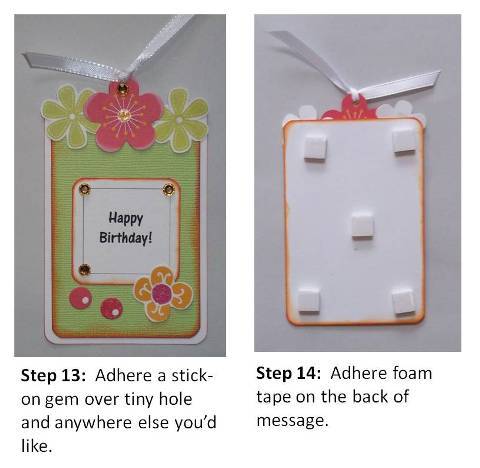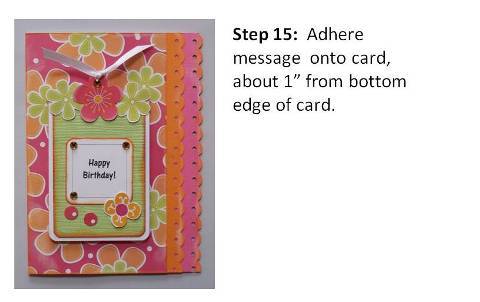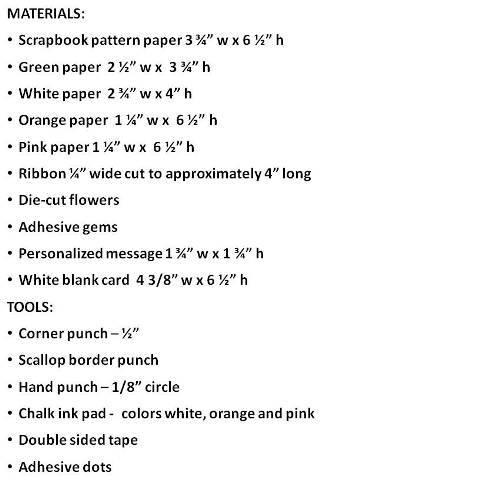 Other Homemade Birthday Cards
So here's another birthday card using the same border punch and corner punch as the card above.  I even used the same pre-packaged die cut shapes.  The package of die-cut shapes had leaves and smaller flowers so I placed the small flower shapes strategically around the card.  As you might notice, I stuck with the pink color theme since the die-cut shapes were predominantly pink and bright.  The card below has a white band in the middle which broke up the pink dotted paper.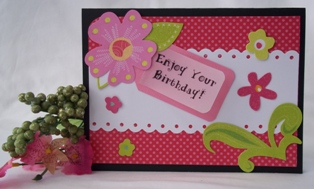 And just in case you needed another idea using the same pack of die-cut shapes, here is a another card idea using paisley pattern paper for the background.  I did use white again for the contrast in the background.  Also, I used the same border punch as the other cards on this page.  Again, I think this border punch is a versatile punch. The corner punch I used for the card below is a one-half inch corner punch which is a softer curve than the corner punch I used for the cards above.