Create a Birthday Card
Create a birthday card for your mom or friends. Design beautiful homemade birthday cards with my ideas and find lots of examples of handmade cards.
Whether you're making birthday cards for family or friends, you're birthday card design is sure to please your loved ones.
Birthday card making is fun because you can personalize it. If the greeting card is for someone who's into sports, pick a particular sports theme.
If they have a favorite hobby you can also incorporate the theme into your homemade birthday card ideas. Also, if they have a favorite color or saying, that can be personalized too.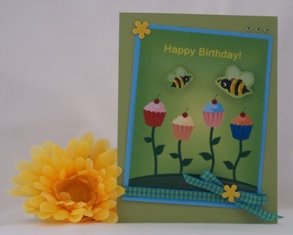 Go to birthday card design
If you have a cardmaking software program, take advantage of it and make your own birthday cards. I printed mine out on a color printer. The softward program I used was Ecard Wizard and I added glitter to the bees.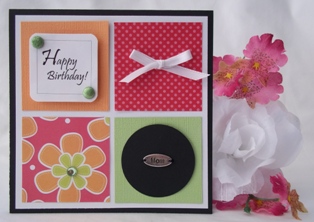 Go to birthday card ideas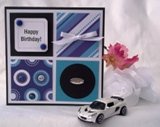 There are lots of embellishments these days that have "Mom" or "Dad" on them. For this handmade cardmaking project above, I used a charm that had "Mom" engraved on it. I designed this card using bright colors so it looked cheery.
Make birthday cards with the same design but for dad. I used one of the other charms from the pack which had "Dad" engraved on it to design a birthday card. I used blue tones for a card for a man instead of orange, pinks and reds.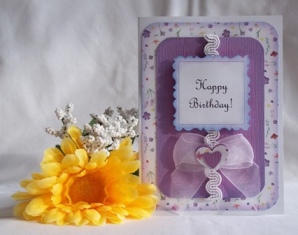 To create a birthday card thats uses a floral print, try this idea. I softened up this card idea by applying chalk paint around the edges of the floral print, purple paper and personalized message. I used lavender chalk first and then applied navy along the extreme edges. Since you don't need a lot of materials, this card idea is great for using up remnants of ribbon or trim and making use of your small punches.
This is a small card but you can make it a bigger size, just proportion all the components to fit the larger size. You can make this card for thank you cards, Valentine's day cards or "Miss You" cards.
(Scroll to bottom of page for instructions.)
---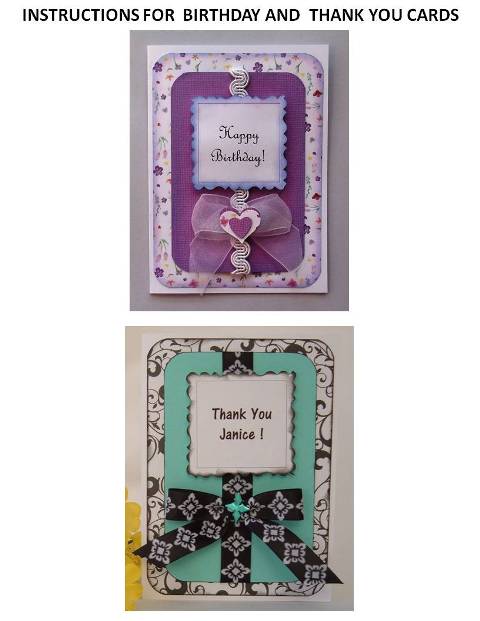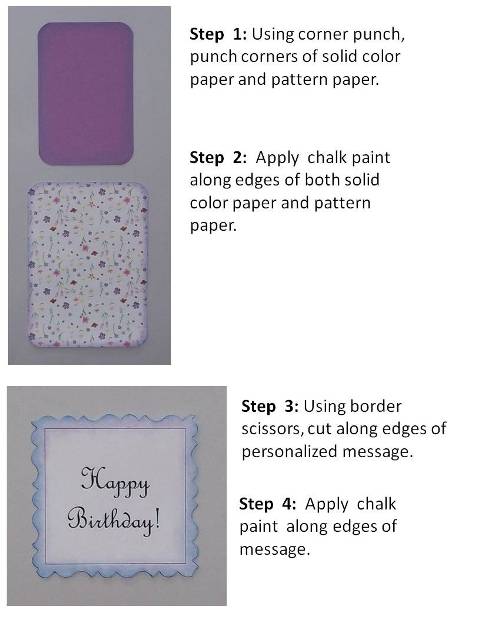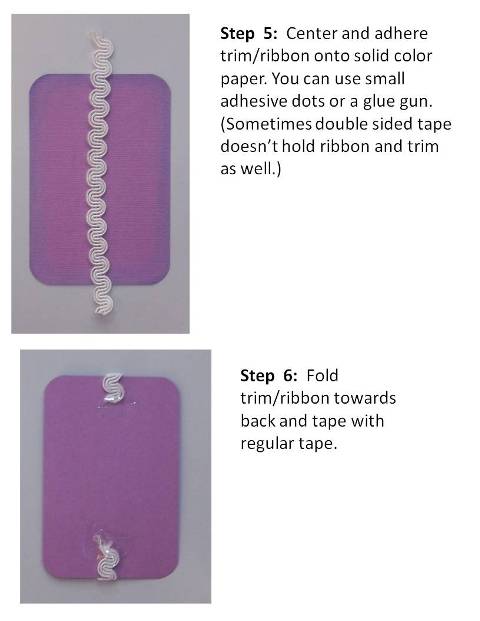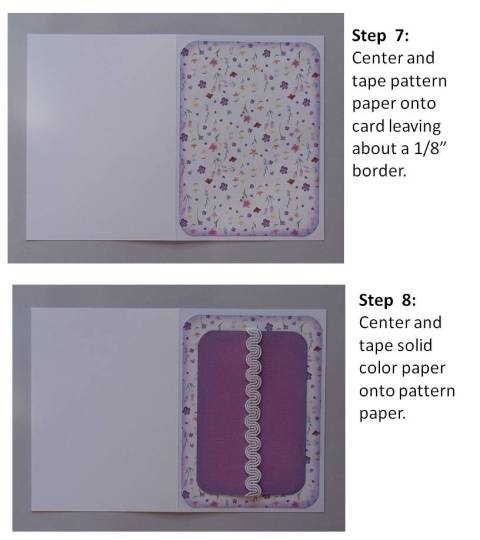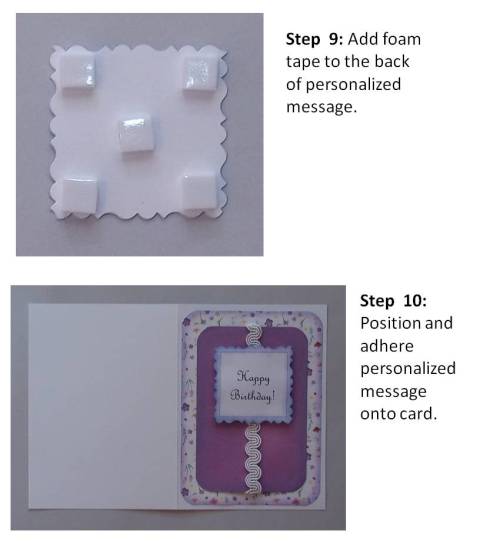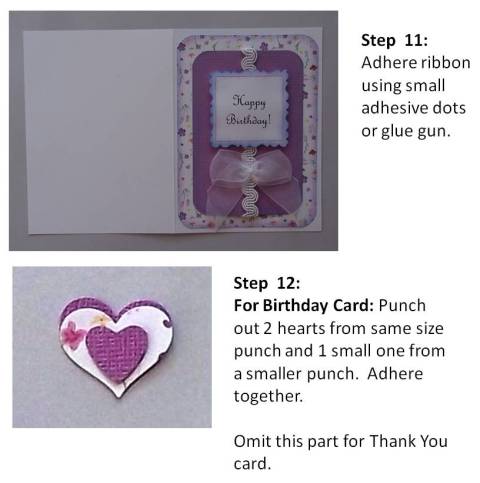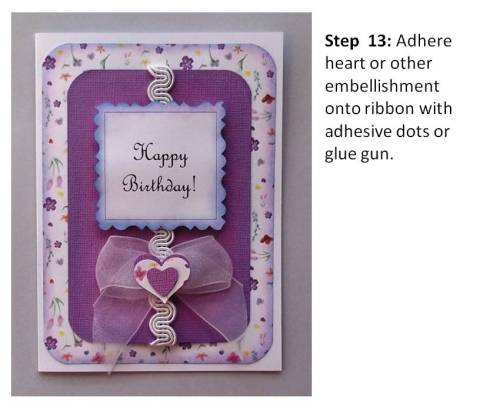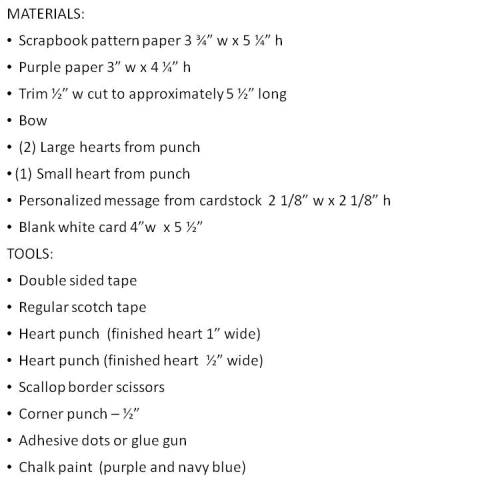 ---
---
Create a birthday card - click here for more ideas

Back to Home Page