VALENTINE CARD IDEAS
Homemade is Best!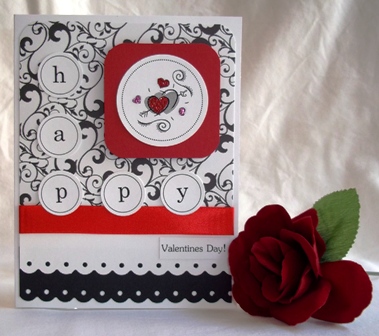 Valentine card ideas that are handmade can be designed for everbody. Make a homemade card using lots of card making techniques and fun accents.
You can be inspired and find lots of valentine card ideas. Use an existing design and change the message from "Happy Birthday" to "Happy Valentines Day!" or use another saying like "be mine" or "I heart you".
There are lots of Valentine themed papers with hearts or sayings. Punch out hearts or circles from them or use them as a background for your card. You can combine both elements so you have a coordinated look.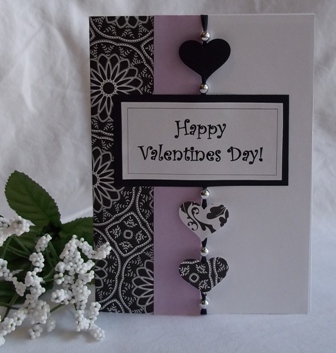 Click here for instructions
Grab your punches and make stylish cards. I love my heart punches because they are so versatile and I can use them all year long. I use my circle punches and add embellishments or clip art inside them. I use them as my focal point for lots of my card making ideas.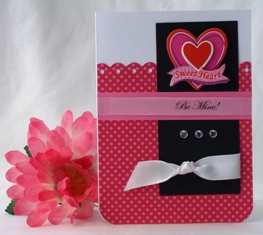 Click here for instructions.
Use your scallop scissors and border punches to make more homemade card ideas. Border punches add that extra zing to your handmade cards because they make your card look fancy.
Search for free clip art on the web to use as an embellishment. Make it fun by adding glitter or paint it. There are lots of free ones to choose from or you can draw your own by hand or let your child draw it and show off their creativity.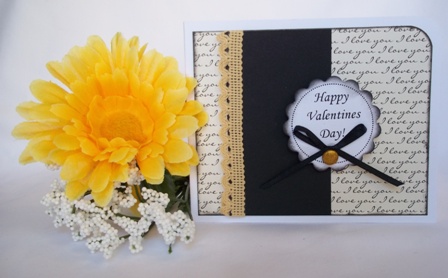 Click here for instructions
You don't have to stick to the typical valentine's colors like pink or red. Try another color like cream or purple and incorporate heart shapes or your Valentine verses like "Happy Valentines Day!".
Make it simple or complicated. Add lots of embellishments like adhesive gems, ribbon, brads, stickers, beads or just add a couple of accents if you like your cards simple. It will still be a beautiful, handmade card.


---


Click here for more Valentine card ideas

More cute valentine card ideas

Back to Home Page