Fathers Day Card Ideas
Try using a sketch for Fathers Day Card ideas. Find this and other free handmade card ideas to make Fathers day cards with vellum and embellishments.
If you have a specific theme to make Fathers Day cards, it makes it easier to think of ideas and be inspired. Think of the person's hobbies or types of sports he likes so that you can use that as your theme.
If you don't have a theme, then this card ideas is ideal since it's a general design.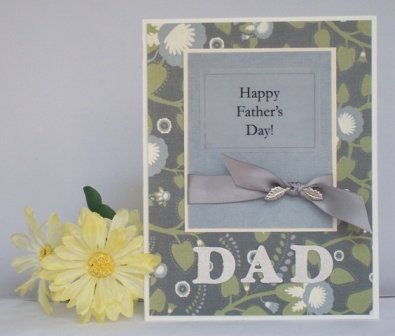 For this handmade Fathers day card, I purchase an e-book called 50 Card Making Sketches and used one of the sketches.
I used sketch #49 and revised the card a little bit but the sketch helped me with the foundation and I just added and adjusted pieces of the card. I think the paper the author uses is a little outdated but you can use your own paper to make unique cards. The author includes instructions and measurements so that makes card making easier and faster.


Not only can you use the ebook for Fathers Day card ideas but here are other examples of handmade cards using a sketches from ebook, 50 Card Making Sketches: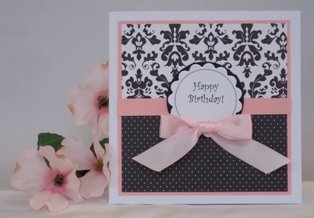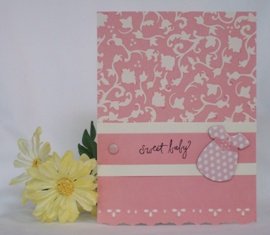 Go to Baby Card Idea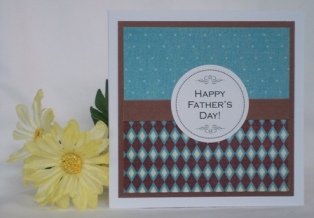 ---
When I make Fathers Day cards, I often use muted tones and for this handmade Fathers Day card, I used a paper card stack called Latte. It has coordinating paper so I didn't have to hunt around for solid color scrapbook paper to match the print.


Create Fathers Day cards using vellum for the sentiment and punch out letters to spell "DAD". I typed the sentiment on my computer and added a thin border around it. I then used my laser printer on vellum paper.
Make a Fathers Day card using grey ribbon and a silver leaf embellishment. I knotted a grey ribbon along the bottom of the sentiment and inserted a metal leaf embellishment through the knot of this happy Fathers Day card. It's a little more masculine than adding a flower.
Make handmade fathers day cards that is inspired by a sketch and one that dad will appreciate.
Click here for more Fathers Day card ideas

Back to home page