HOME MADE GREETING CARDS ~
Lots of Ways to
Use a Circle Punch!
Make home made greeting cards using versatile punches and fun embellishments. Discover lots of hand made card ideas and start creating for loved ones.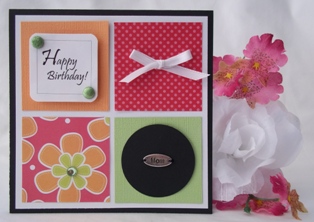 You can come up with several ideas using a circle punch. I like punches that I can use all year long since I get my money's worth from them.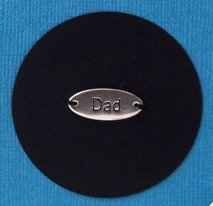 Use a circle punch to feature an embellishment.
For these birthday card ideas, I wanted to give notice to the engraved charm so I punched out black circles and sewed the charms on. The simplicity of the circle doesn't take away from the charm but makes it stand out more.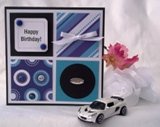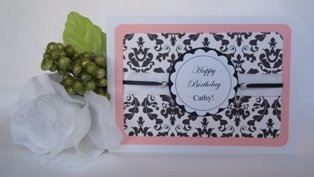 I often like to use my circle punch with my scallop punch when making home made greeting cards.
Click here for instructions. The circle punch creates a border around my scallop punch and allows for more card making ideas to surface.
Using my laser printer, I've printed personalized messages inside a dotted border and then punched it out. I think a laser printer works better than an ink jet but that's just my opinion and you can print whatever you think is best.
You can also use stamps, stick-on letters or rub-on letters and borders if you don't have a printer. Just make sure it fits inside the circle.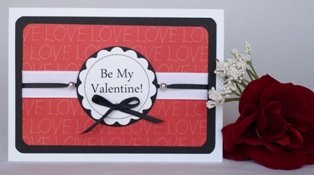 Add ribbon and other embellishments inside, below or around the circle.
Click here for instructions. For this Valentine card idea, I threaded beads through narrow ribbon and placed the beads on each end of the circle.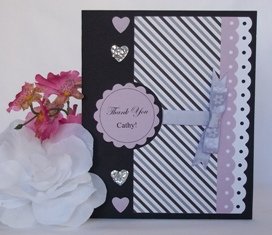 Use your circle punch as negative space. For this handmade greeting card, I punched out half a circle and inserted a scallop circle inside.
Click here for instructions. This technique gives you other ideas on what you can do with a circle punch.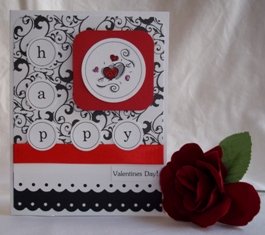 Find free clip art on the web. Microsoft offers lots of free clip art. For this Valentine's day card, I went to Microsoft's clip art site and searched under valentines and found several clip art images to download.
Click here for instructions. I created a dotted circle that fit inside my punch, added the clip art and punched them both out. Afterwards, I added glitter to make it colorful.
Making cards is fun when you have lots of ideas to inspire you.



Click here for more home made greeting cards

Back to Home Page