DIY Greeting Cards
DIY Greeting Cards - create lots of beautiful handmade greeting cards yourself. Step-by-step photo instructions will make it easier when making cards.
From birthday cards to baby thank you cards, you can make greeting cards yourself. Making cards using die-cuts is fun because you can arrange the die-cuts where ever you like.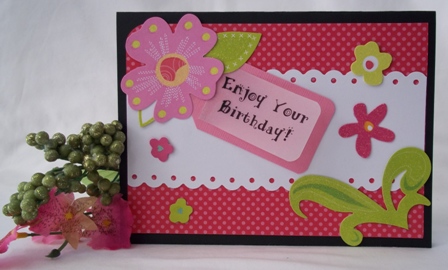 Click here for instructions
When making birthday cards or other cards like Valentine or get well cards, I like to start with a theme and think about the sentiment and where I'd like to place it. I then arrange the die-cut flowers around the sentiment, like I did with this handmade birthday card.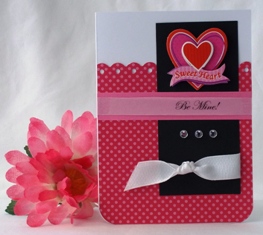 Inspiration for homemade Valentines cards can come from a sticker. For this card I used the colors on the sticker for my color palette.
It wasn't the cutest sticker I had seen but it was inexpensive so I challenged myself to create a cute card. Adding fun embellishments like ribbon and adhesive gems brought life to an average sticker.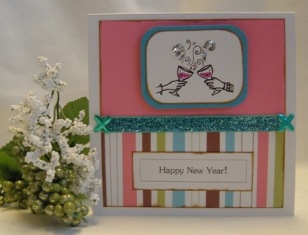 New Year greeting cards need sparkle so I added glitter and sparkly ribbon.
I also used metallic embellishments on this happy New Year card. Make a feature on your homemade greeting cards pop but adding foam tape to your feature embellishment.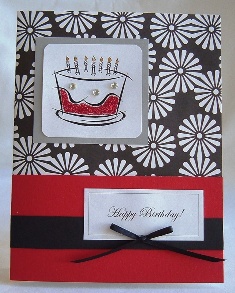 You can find free clip art on the web for your homemade birthday card so take advantage and use it for your feature embellishment.
For this card, I sprinkled glitter, added adhesive gems and painted the candles on the cake clip art I found on Microsoft's clip art site.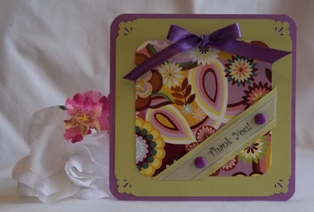 Be inspired by a busy but beautiful print for your thank you card ideas.
The scrapbook pattern paper is the feature on this card. You can change out the sentiment to make a birthday card or get well soon card.




Diy greeting cards - click here for more ideas

Back to home page