NEW YEAR GREETING CARDS
Make it shimmer!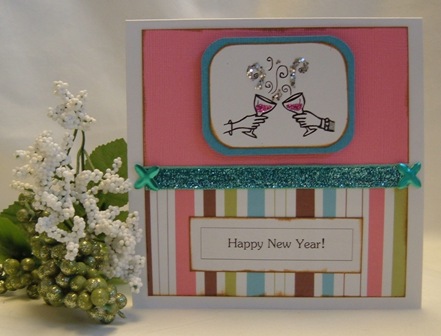 Click here for another card idea using same design.
New Year greeting cards - charming and festive handmade cards can be made from glitter, ribbon, metal adhesive accents and free clip art.
You can find free clip art on the web. If you search under "new year" in Microsoft's website, you can find a lot of images. Download it and resize it to fit into your card idea. I try to make use of my punches so I softened the corners of the clip art and its blue border.
I used chalk paint to outline the edges and adhesive, metallic, teal stickers to cover up the ribbon selvages. I added glitter to add more shimmer and sparkle. This idea can be made into a birthday card as well.
I also used foam tape on the clip art to add depth to the card.

---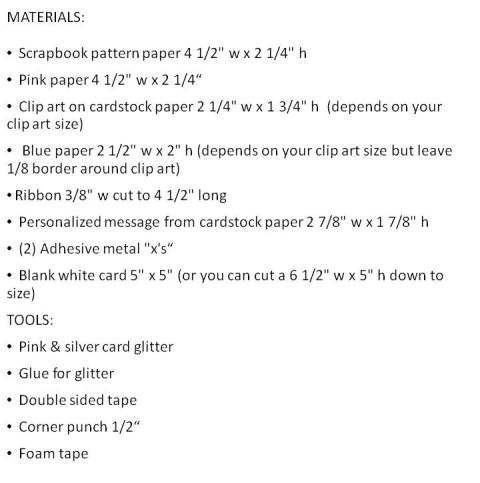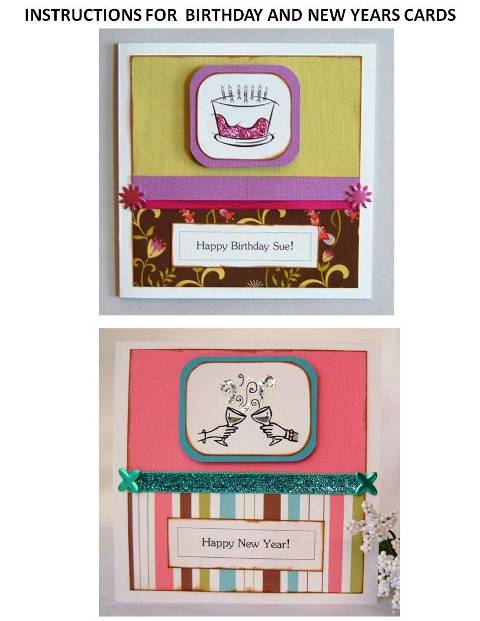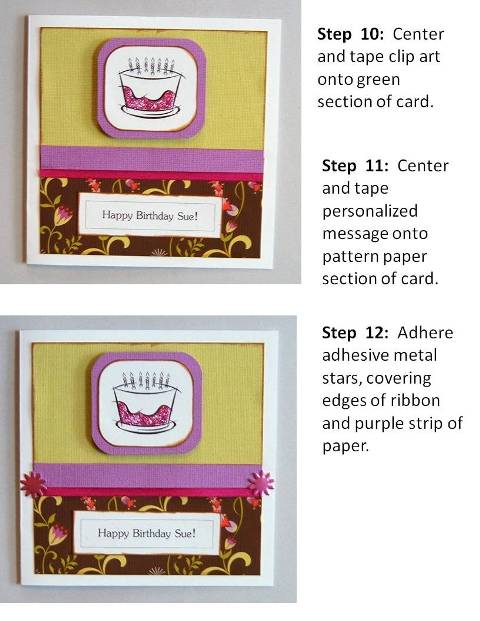 New year greeting cards - click here for more ideas

Back to Home Page