BIRTHDAY CARDS TO MAKE ~
Pretty Ideas Mom Will Love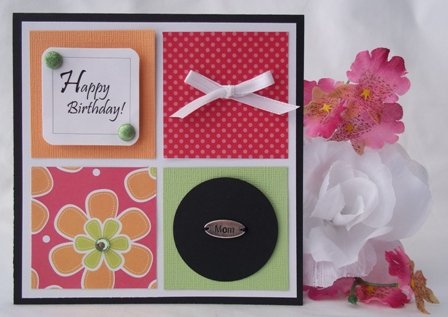 Do you have a lot of birthday cards to make? Create lots of card making ideas with left over materials.
My card making paper scraps were piling up again so it was time to create a card so I could use up my scraps. It's my go-to card idea when I have left over material that I don't know what to do with.
I found a great deal on a pack of charms so I decided to create a birthday card for moms. You don't have to have a charm but you can substitute it for any other embellishment or use stickers and it doesn't have to be for just mom.
What's great about this card is that you can use just about any embellishment on any square. I like to try to incorporate the colors for my embellishments with what's on the prints.
If you have scraps that are smaller, make a smaller card. Just proportion the components accordingly.
---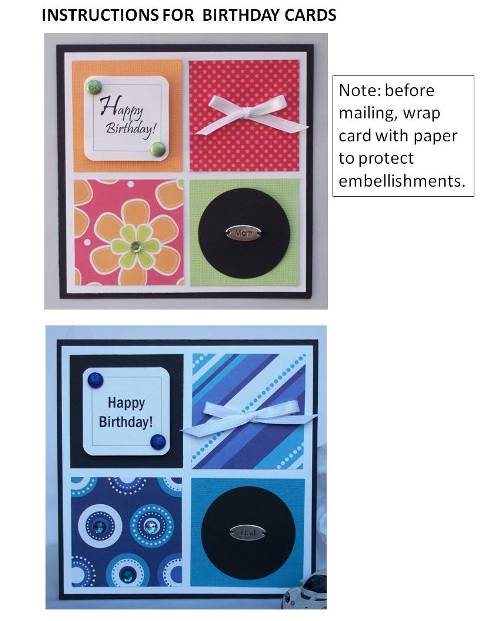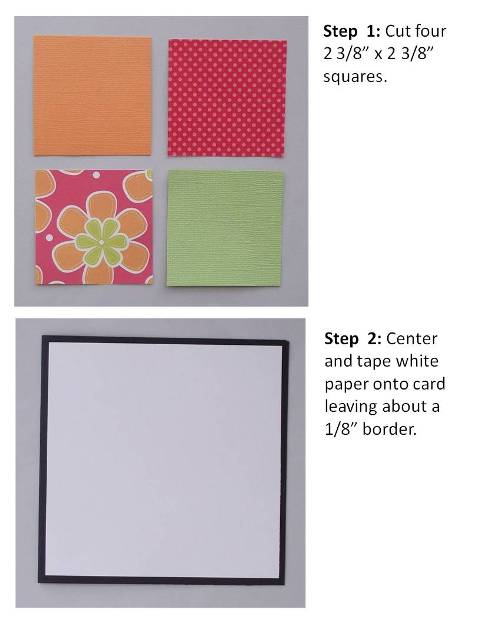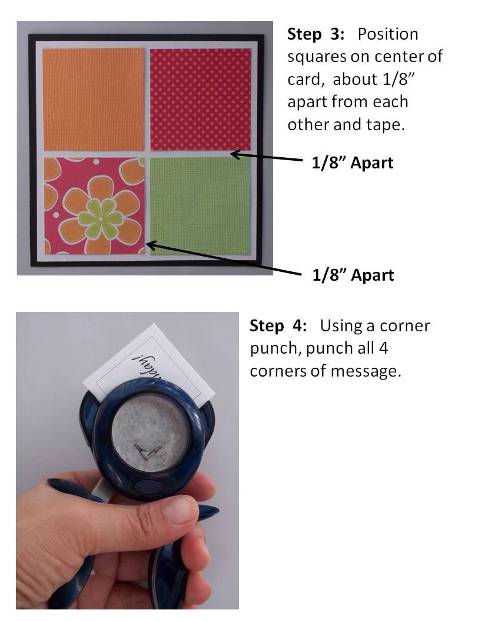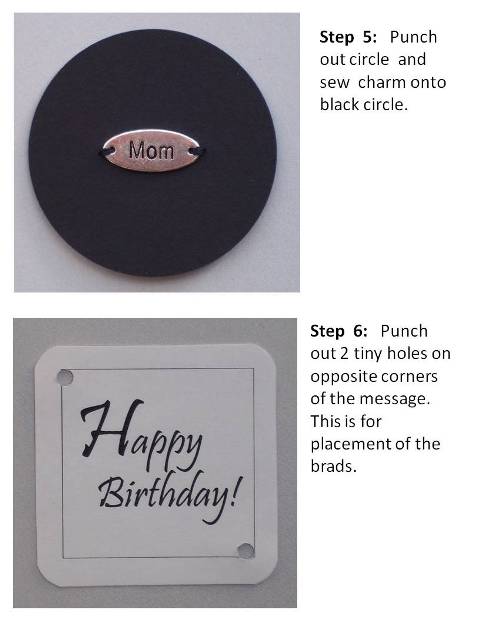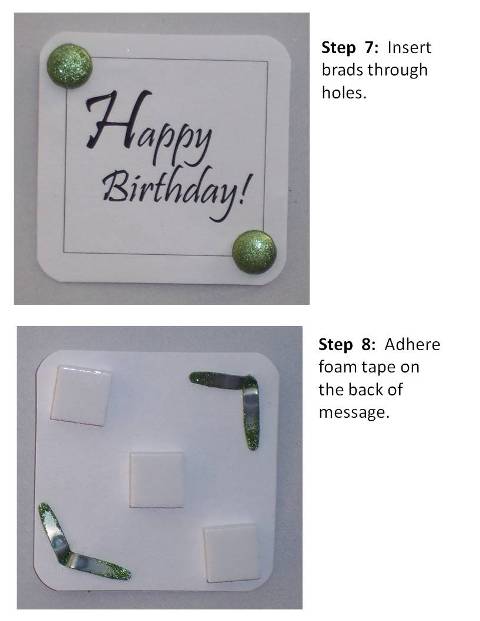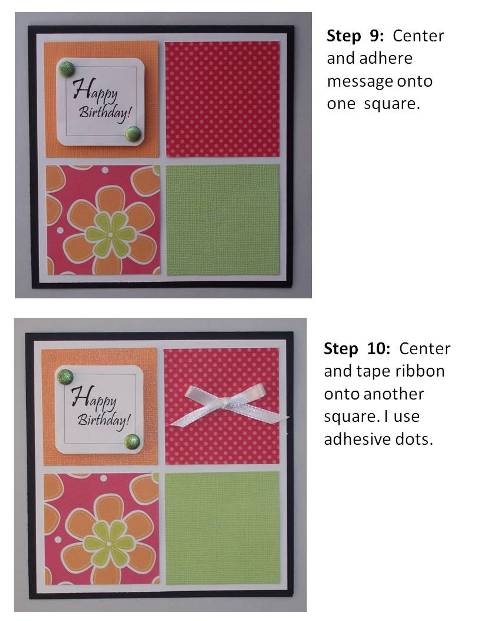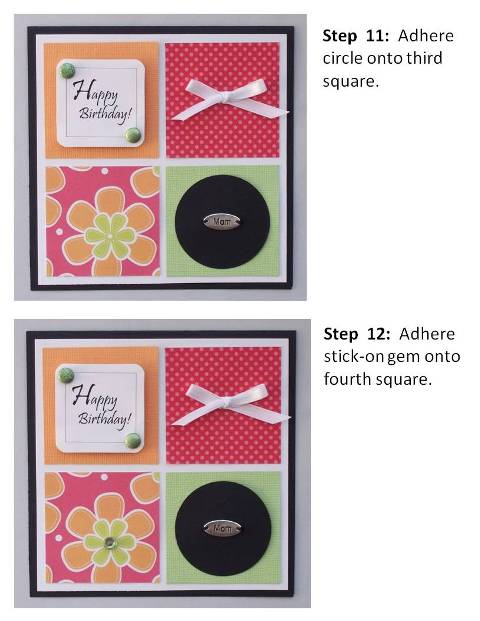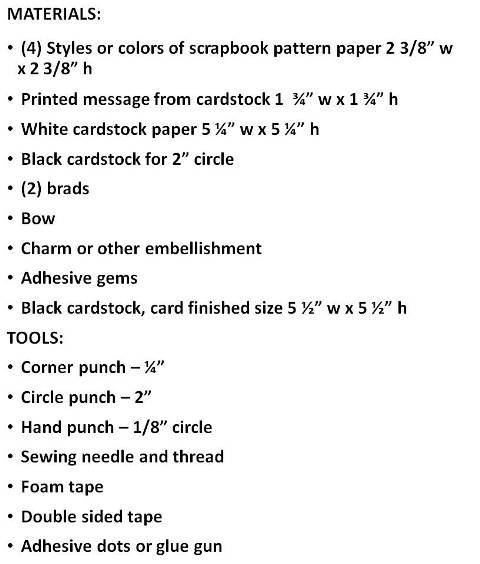 Click here for more birthday cards to make.

Back to Home Page