VALENTINES DAY CRAFTS
Ideas Can Come From
the Heart & Soul!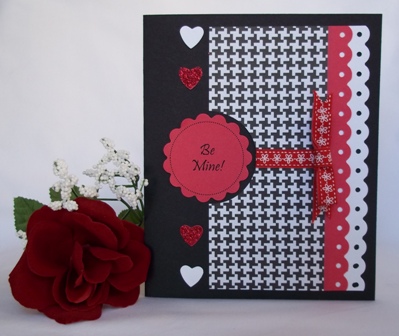 Valentines day crafts are fun to create. This card idea can be fancy with scalloped borders and glittery hearts. Add a Valentine message like "Be Mine" or "I heart you".
For this card making idea, I started with a black card and took a non-valentine pattern like herringbone to change it up a bit. I accented it with a typical valentine color like red.
You can create a variety of messages inside the scallop circle or use your favorite stamp. Just make sure your stamp size fits inside whatever punch you use. You can also add a sticker or sticker letters to create your message. I printed this card idea message from a laser printer. If you don't use cardstock paper, double up on the printer paper before you use your punch. Sometimes, punches don't work well on regular weight paper. Using double-sided tape, I tape my printed message onto a blank piece of the same color paper and then punch both layers.
Your loved one will admire this handmade Valentines day card.


---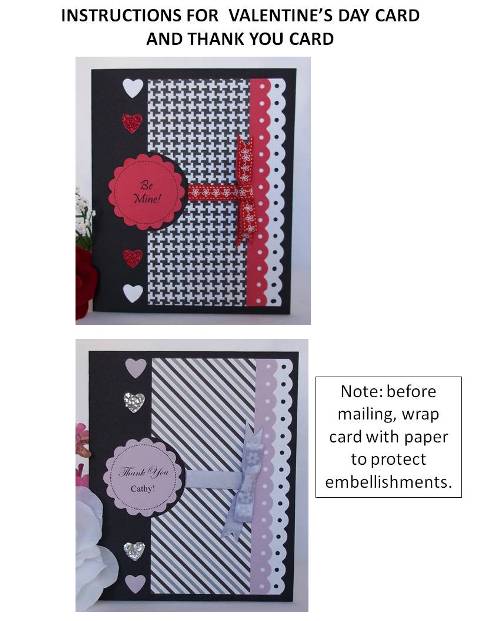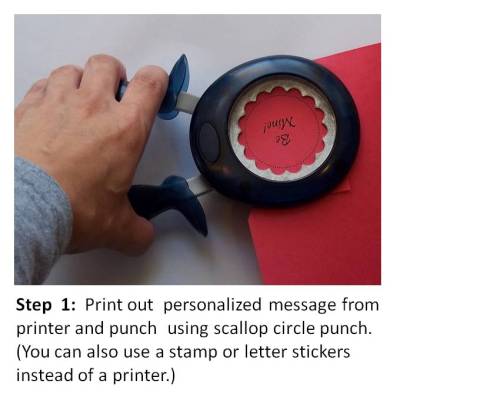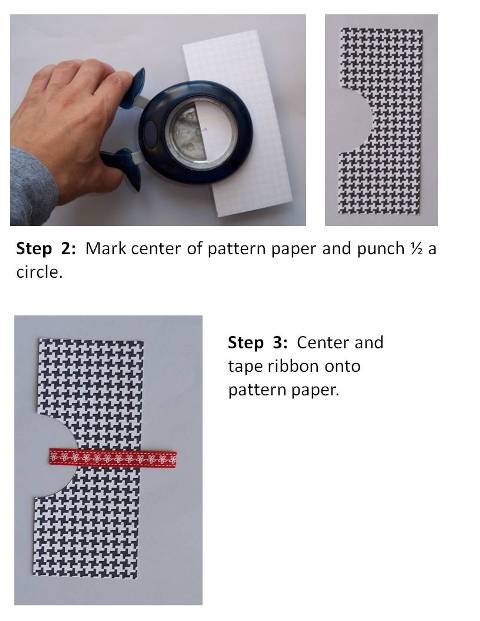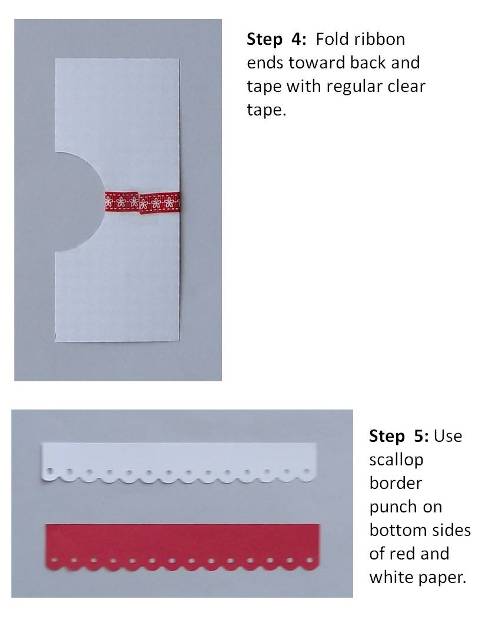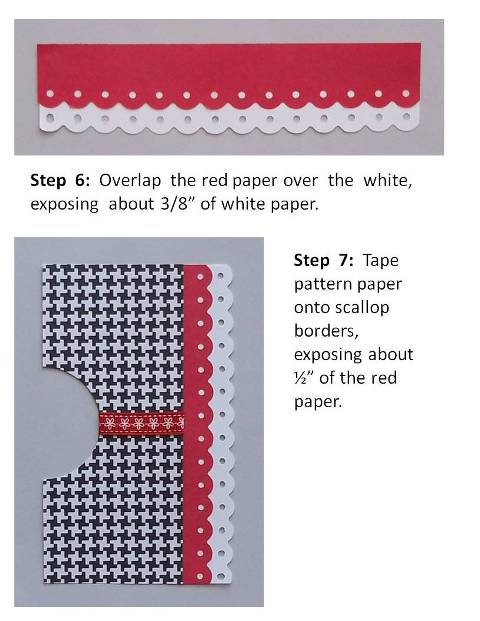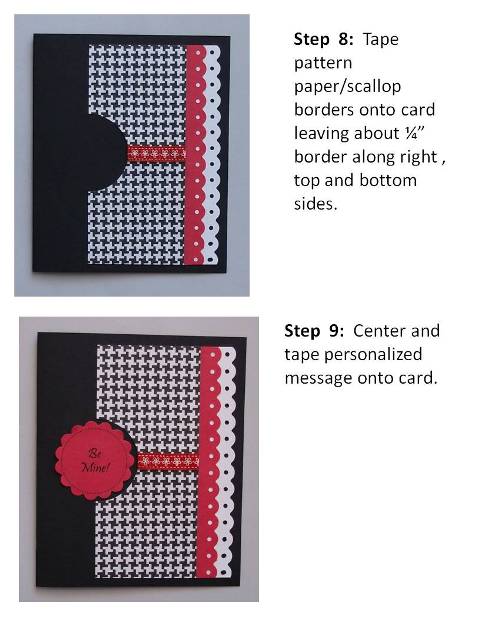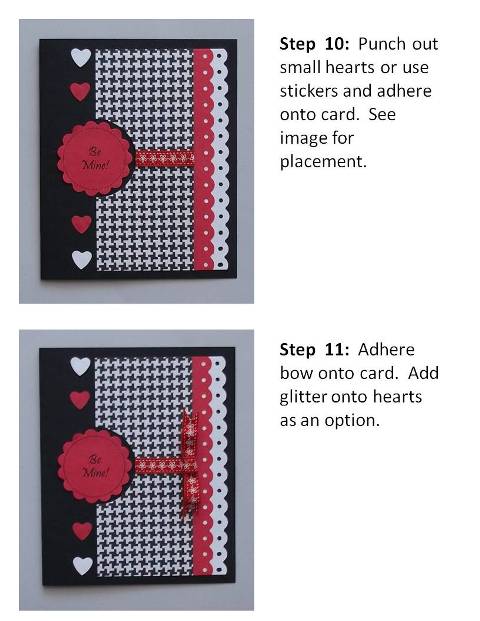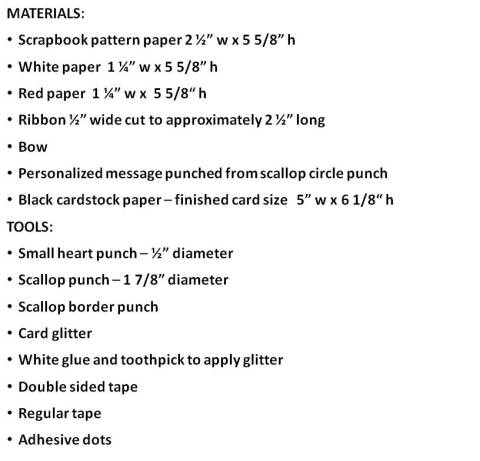 My Best Card Making Ideas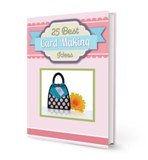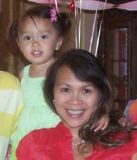 Welcome to Card Making Corner. My name is Chloe and I am a card making enthusiast. I love sharing my card ideas so don't miss out on the beautiful and fun greeting cards you can make and peruse my site.
If you like my ideas, then check out the book above of 25 of my Best Card Making Ideas. These ideas I'm saving for the card making enthusiast so you won't find most of them on my website. Happy Card Making!
---
Invitations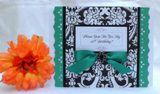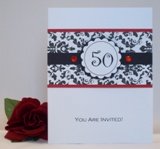 ---
Make a
Handmade Card
CLICK IMAGES FOR INSTRUCTIONS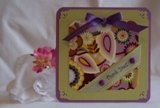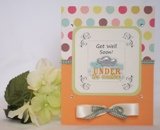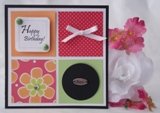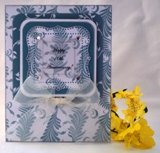 ---
GET THE LATEST
CARD MAKING IDEAS BY
SUBSCRIBING TO MY NEWSLETTER

---
Make Birthday Cards
MAKE A HANDMADE CARD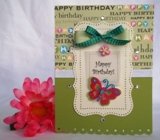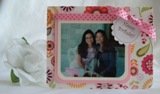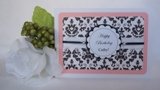 ---