VALENTINES DAY CRAFTS
Ideas Can Come From
the Heart & Soul!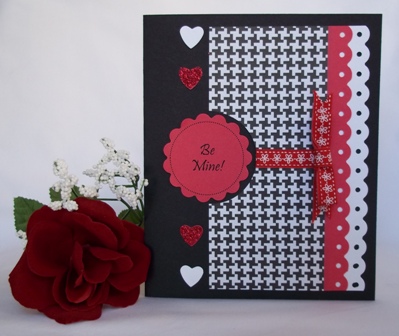 Valentines day crafts are fun to create. This card idea can be fancy with scalloped borders and glittery hearts. Add a Valentine message like "Be Mine" or "I heart you".
For this card making idea, I started with a black card and took a non-valentine pattern like herringbone to change it up a bit. I accented it with a typical valentine color like red.
You can create a variety of messages inside the scallop circle or use your favorite stamp. Just make sure your stamp size fits inside whatever punch you use. You can also add a sticker or sticker letters to create your message. I printed this card idea message from a laser printer. If you don't use cardstock paper, double up on the printer paper before you use your punch. Sometimes, punches don't work well on regular weight paper. Using double-sided tape, I tape my printed message onto a blank piece of the same color paper and then punch both layers.
Your loved one will admire this handmade Valentines day card.


---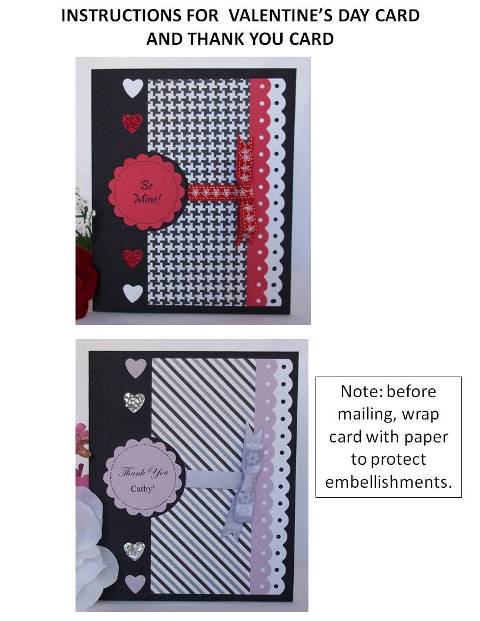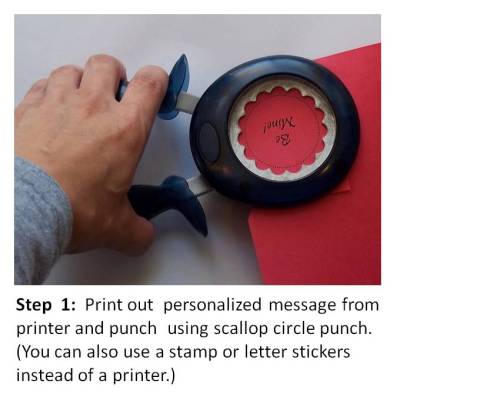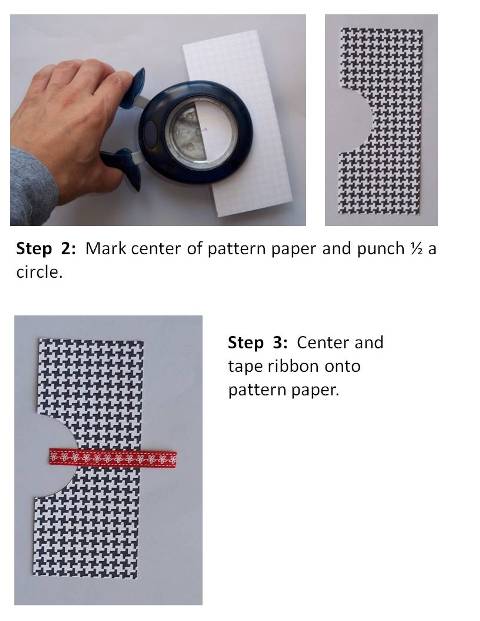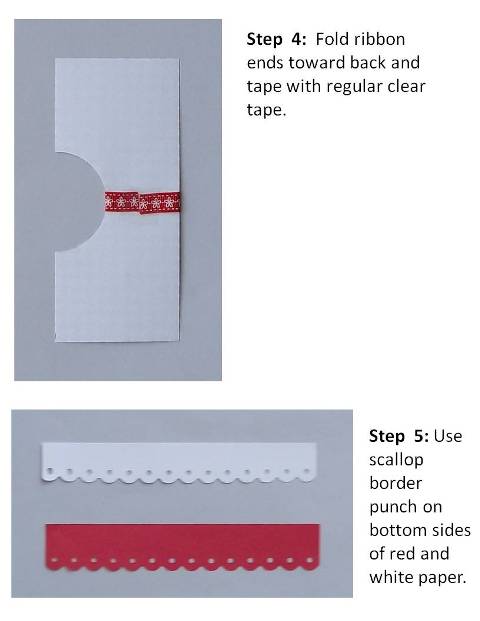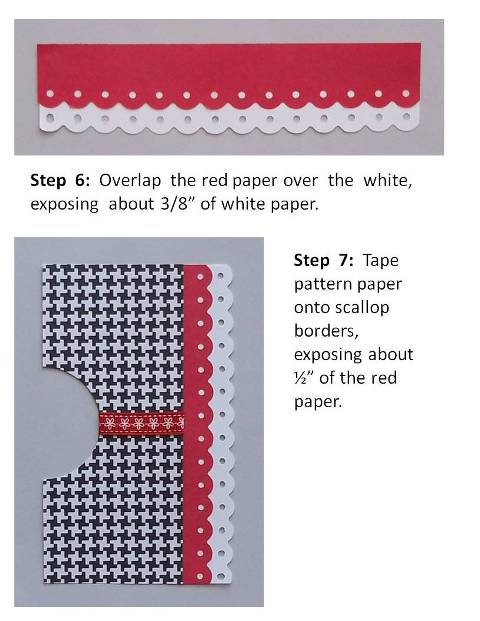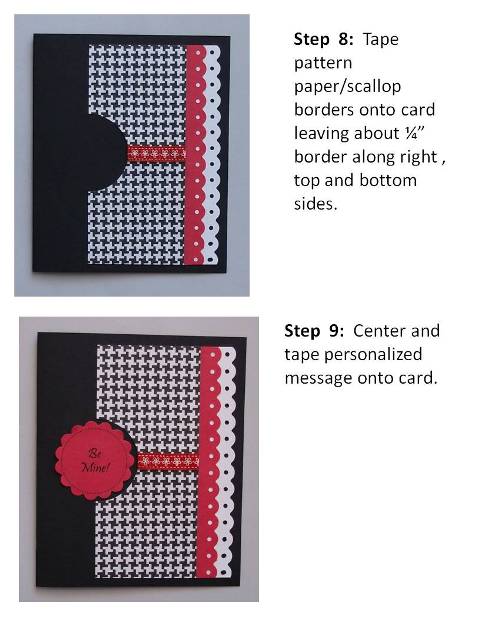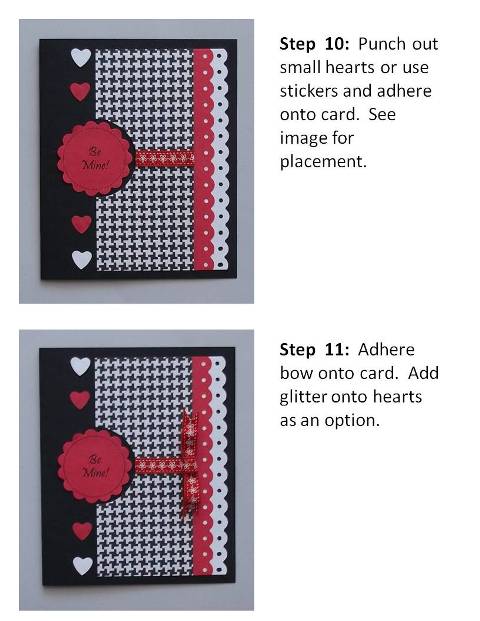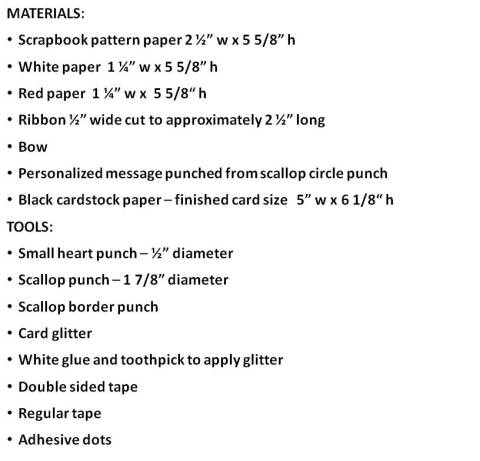 Click here for more Valentines day crafts

Back to Home Page