PAPER CARD MAKING IDEAS
Using Brads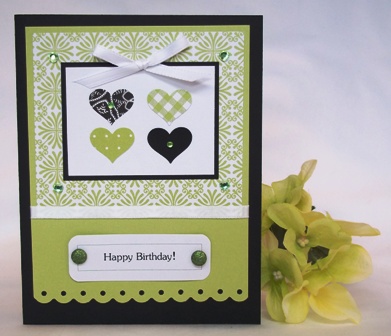 Coming up with paper card making ideas can be delightful when using fun embellishments like brads so start making handmade cards with this accent. There are so many types and colors of brads these days, unlike the years past when they only came in silver and gold.
Use brads on your sentiment. I rounded the corners on the sentiment and added brads on the ends of the sentiment for this handmade birthday card.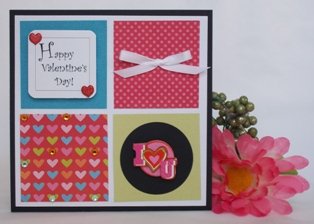 This Valentine's day card was perfect for red, glittery heart brads.
Click here for instructions I inserted two on opposite corners of the sentiment and it ties in with the Valentine theme.
I like to keep a package of assorted colors of brads in my supply box so they are handy just in case I need a little accent for my handmade greeting cards.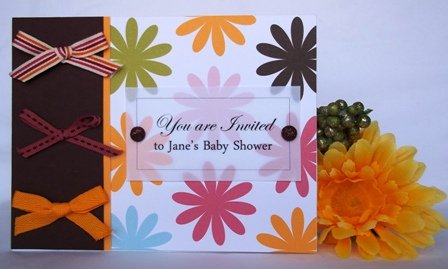 You can use brads over vellum if you don't have vellum tape and need to attach a vellum piece on your card. This baby shower invitation used two glittery brown brads.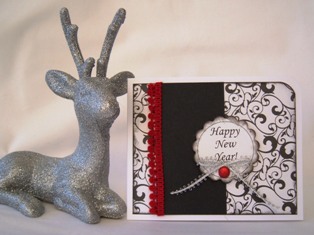 Place one brad under a ribbon to help anchor the ribbon. For this Happy New Year card, I used a red brad to pull the red colors together.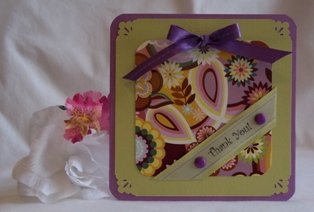 For this thank you card, I placed the brads on the sentiment strip.
Click here for instructions I placed a vellum sentiment over green cardstock, punched a tiny hole on both ends of the sentiment and inserted glittery, purple brads.
Brads come in handy when you are making home made greeting cards so keep some in your supplies box.




Click here for more paper card making ideas

Back to home page