MAKE YOUR OWN
BIRTHDAY CARD
Lots of ideas to make your own birthday card for friends and co-workers can be found here. Hand made card ideas can start with a heart punch or pretty paper.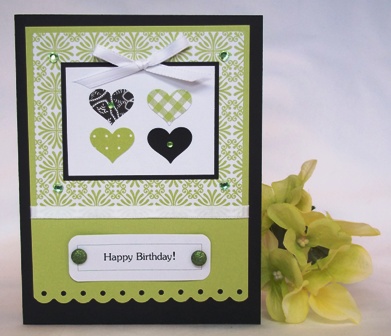 This card design was originally made for a Valentine's day card but it was so cute and looked versatile so I decided to make a birthday card out of it. Instead of having a Valentine sentiment, I switched it out with a happy birthday sentiment. You can even personalize the sentiment when making birthday cards.
I found a scrapbook paper pad that had coordinating green pattern paper so I thought that would work well with the punched hearts I had to create.
Several punches were used to make this handmade greeting card, a heart punch, scallop border punch and corner punch (see craft punches below). If you don't have the punches, leave everything straight. I think it'll still turn out cute. Use stickers for the hearts if you don't have a heart punch.
---
My Favorite Craft Punches

GREAT ADDITIONS TO INCLUDE IN YOUR TOOL BOX
---
---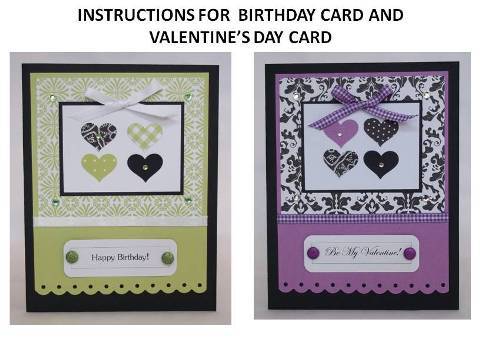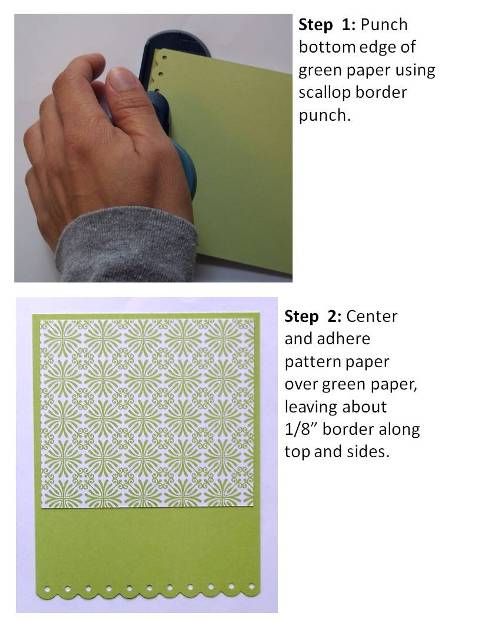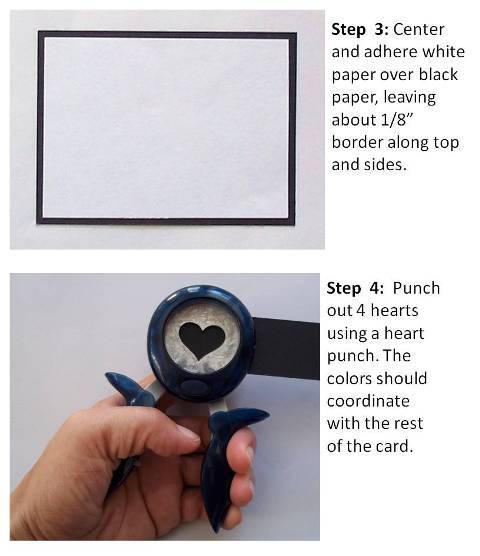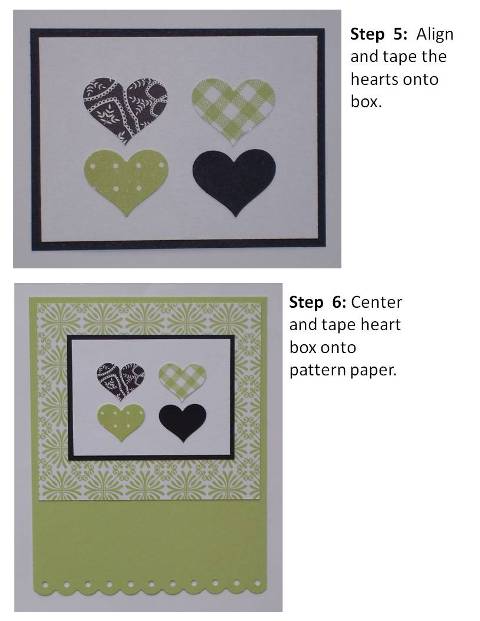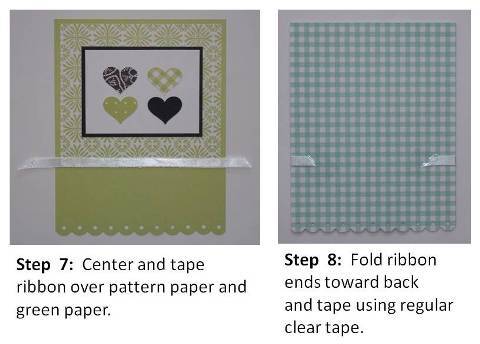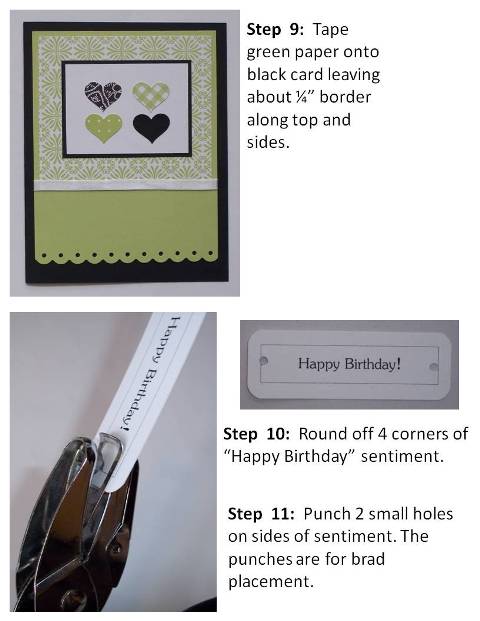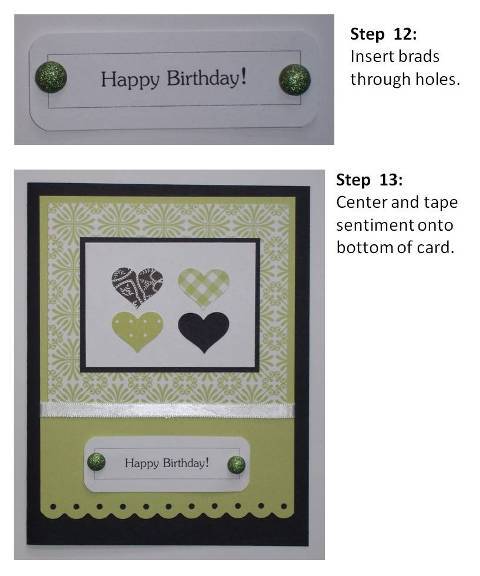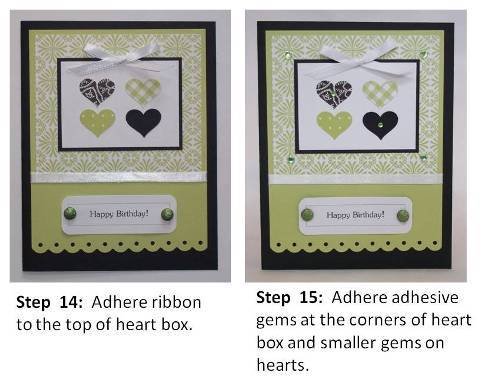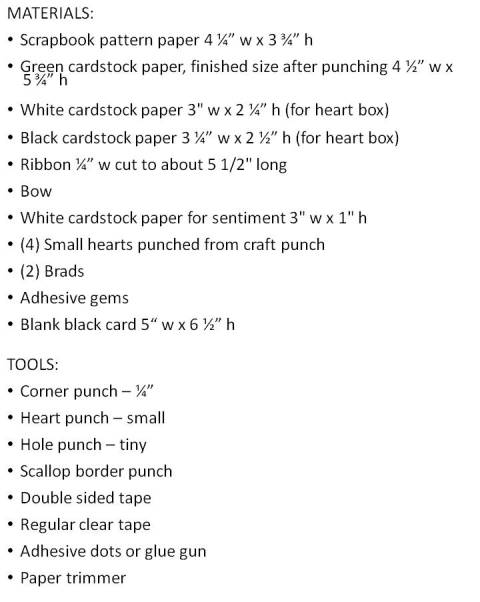 Make your own birthday card - find more ideas

Back to home page