HOMEMADE CARD IDEAS
Using Black, Red
and White Colors
Lots of homemade card ideas using black, white and red colors. Start your paper card making ideas with black and white prints. Add red to make it dramatic.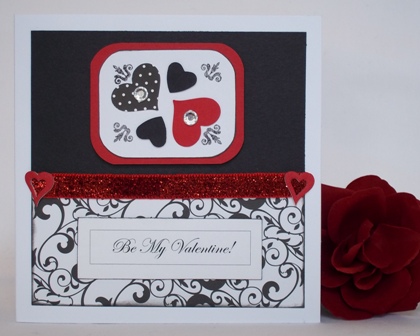 Click here for instructions
You don't have to use red, black and white for just Valentine's day cards. This color combination works well for all kinds of greeting card ideas.
Of course, it doesn't hurt to use red and white for Valentines. This card was created because I wanted to use up a scrap piece of black and white pattern paper. I took a black piece of cardstock to make the upper half of this hand made card, punched out several hearts for embellishments and added sparkly red ribbon.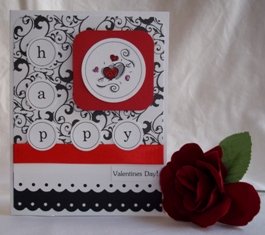 For this Valentine's day card, I used the same pattern paper as above but added scallop border layers along the bottom.
To add shimmer, I glued red glitter on a free heart clip art I found on Microsoft's website.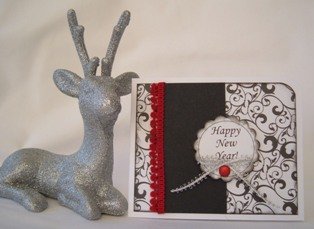 Again taking the same black and white print, I made a small Happy New Year card.
Click here for instructions I punched out the sentiment with my scallop circle punch, added silver ribbon and a sparkly red brad. I love the dainty red trim which gives this homemade card character.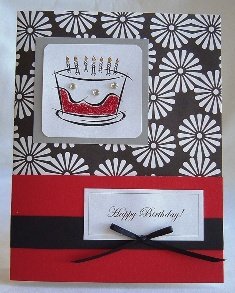 You can also find free birthday card clip art on Microsoft's website.
I decorated the cake with adhesive gems, glitter and painted the candles gold.
Add a Happy Birthday sentiment and you're all set.




More homemade card ideas

Back to home page