HOMEMADE VALENTINE CARDS
Black Red and White (or Cream)
Homemade Valentine cards are so fun to make and you can find lots of Valentine craft ideas using pretty accents.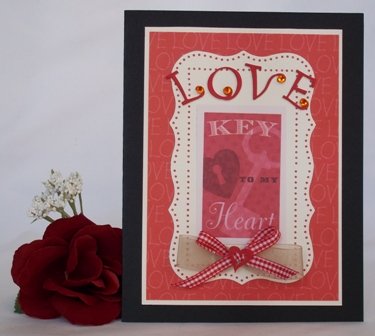 Click here for instructions
Stick to the traditional red and white colors. Add black to make your handmade valentine day cards look dramatic.
I used a black blank card for this homemade card. I used a border punch to create the decorative rectangular shape and added stickers that spelled out "love".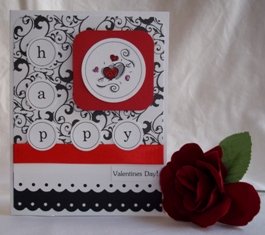 Use a black and white pattern paper and add a splash of red.
For your handmade card ideas, use a scallop border punch to create scallop layers along the bottom.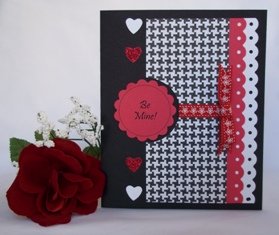 Use a black and white herringbone pattern for your Valentines card.
Add some hearts from a small craft punch and sprinkle glitter on them to add glitz.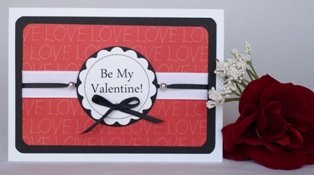 Make it simple and use a pattern paper that says "love" to relay your message.
I strung two silver beads through thin ribbon to add as accents.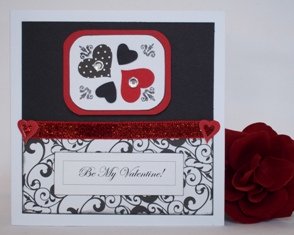 Be creative with your heart craft punch.
I try to come up with unique hand made card ideas so I can reuse my heart punch as much as I can. I like to call this card "dancing hearts".
Click here for more homemade valentine cards

Back to home page