Christmas Card Handmade
Christmas card handmade - lots of unique and fun styles using stamps, glitter, ribbon, punch and other card making techniques.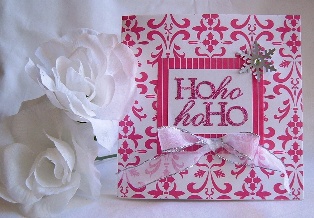 For this handmade christmas card idea, I wanted to use my snowflake punch. Since it's a seasonal punch, I wanted to get a lot of use from it.
I used a hohoho stamp with glue and sprinkled pink glitter. You don't always have to stick with red and green colors. The glitter helps make it festive.
Look for shiny or glittery ribbon from your card making supplies so you don't need to buy any. I had ribbon from wedding cards I was making and used white organza and silver ribbon.

CARD MAKING SUPPLIES:
Scrapbook pattern paper (Section A) 5 1/2" w x 5" h
Scrapbook pattern paper (Section B) 2 3/4" w x 2 1/2" h (depends on your stamp size)
White cardstock paper 2 1/4" w x 1 3/4" h (depends on your stamp size)
Ribbon
Snowflake or other embellishment
Stick-on gem
Blank white card 5" x 5" (or you can cut a 6 1/2" w x 5" h down to size)
CARD MAKING TOOLS:
Christmas stamp
Glue pad
Pink card glitter
Double sided tape
Snowflake punch
Adhesive dots or glue gun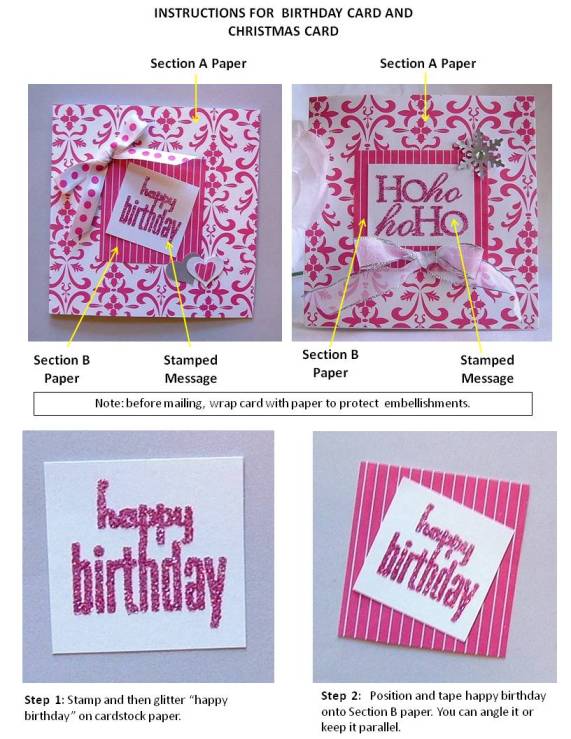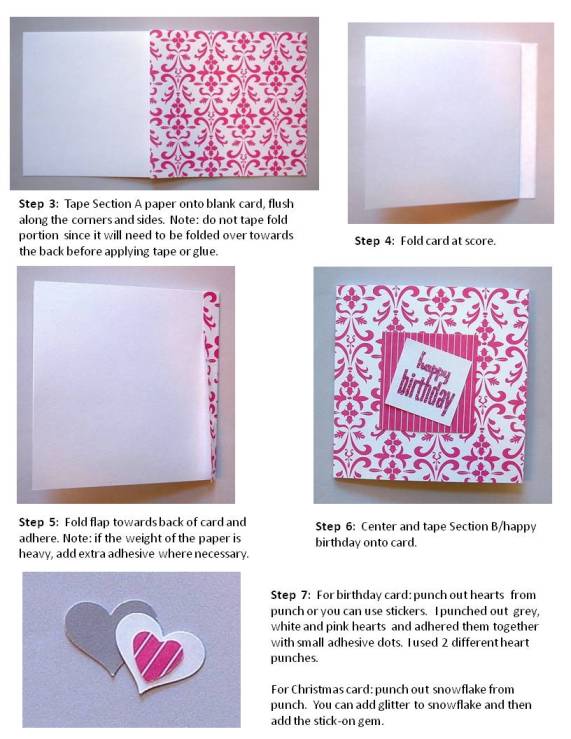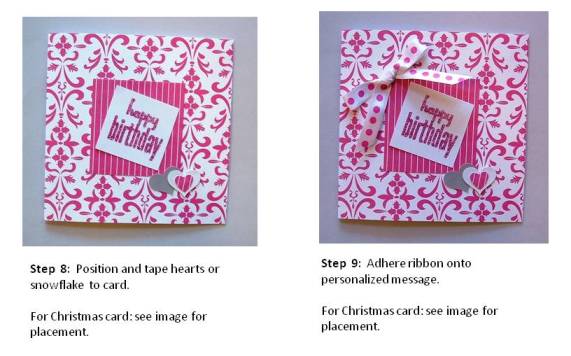 ---
More Christmas Card Ideas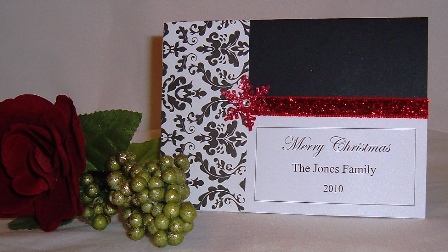 Here's another idea for a Christmas card. This is another simple design to make. Instead of traditional green and red colors, I opted for black white and red. I wanted to utilize my snow flake punch again so I added glitter to it.
I personalized the sentiment which was created and printed from my computer.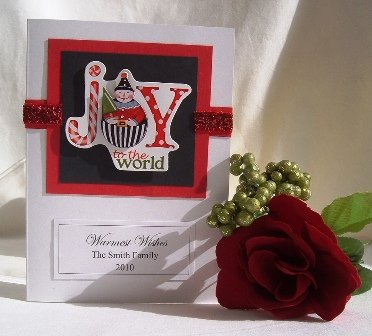 This handmade Christmas card features a jester sticker. It's really simple to make. Use the colors on the sticker for the background colors. Cut a square a little larger than the sticker and then cut another square a little larger than the first square so that it creates about a 1/4" border. Again the sentiment was created from a computer so that it can be personalized.

More christmas card handmade ideas


Back to Home Page