MAKE BIRTHDAY CARDS
with Pretty Cardmaking Ideas
Use craft punches to make birthday cards that are pretty. Find lots of designs with ribbon and floral stickers for your beautiful handmade card ideas.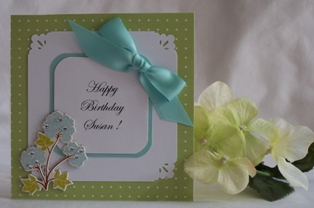 For making birthday cards, use a decorative border punch on white cardstock paper. I like to use a solid color so that the small details of the punch aren't lost. A dark, solid colored paper for the backing is preferable but you can use a print that doesn't have a lot of white on it. I also used a 1/2" corner punch around the sentiment.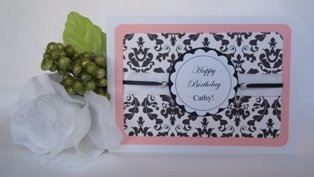 Another craft punch I use often for my homemade card ideas are my circle punches. I have a scallop circle punch and a circle punch just a little bigger than the scallop circle punch. I created the sentiment with the circle punches. I also used a 1/4" corner punch for this birthday card design. The card is embellished with small silver beads that I strung through a narrow ribbon.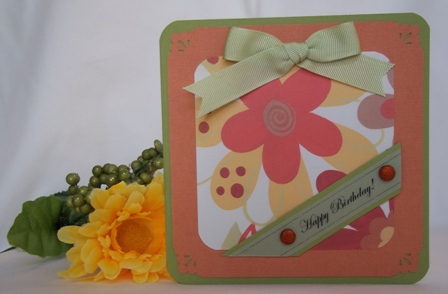 Feature pattern paper when you make a birthday card. I use this handmade card making design when I have a busy print or paper that has a lot of writing on it. The sentiment was printed on vellum paper and embellished with brads. I used a 1/2 corner punch and a decorative corner punch to round out the corners.


---
My Best Card Making Ideas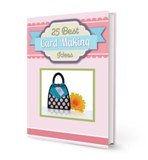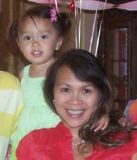 Welcome to Card Making Corner. My name is Chloe and I am a card making enthusiast. I love sharing my card ideas so don't miss out on the beautiful and fun greeting cards you can make and peruse my site.
If you like my ideas, then check out the book above of 25 of my Best Card Making Ideas. These ideas I'm saving for the card making enthusiast so you won't find most of them on my website. Happy Card Making!
---
Invitations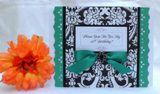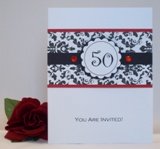 ---
Make a
Handmade Card
CLICK IMAGES FOR INSTRUCTIONS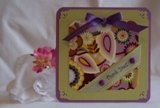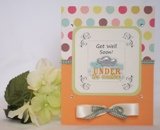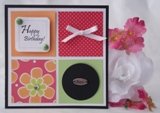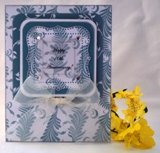 ---
GET THE LATEST
CARD MAKING IDEAS BY
SUBSCRIBING TO MY NEWSLETTER

---
Make Birthday Cards
MAKE A HANDMADE CARD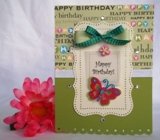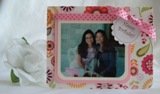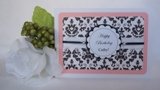 ---