HANDMADE CARD IDEAS
With Examples of Handmade Cards
Find lots of handmade card ideas to make your own birthday cards using craft punches. Discover card making ideas using pretty prints and fun accents.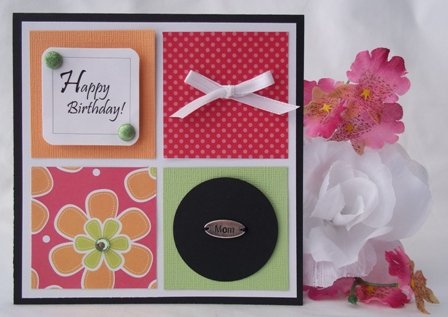 Click here for instructions
Make a birthday card using a circle punch and a 1/4" corner punch. I adhered a silver charm over a large circle to feature the charm and used my corner punch for the sentiment. The rest of this birthday card design is embellished with ribbon, brads and gems.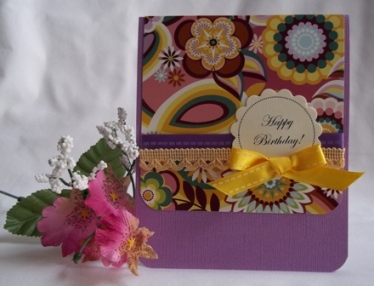 Click here for instructions
Homemade birthday cards can be made from busy paper prints. Since this card features a busy pattern, I didn't use a lot of embellishments. For this handmade card making project, I added a ribbon, beige trim and punched the sentiment from a scallop circle punch.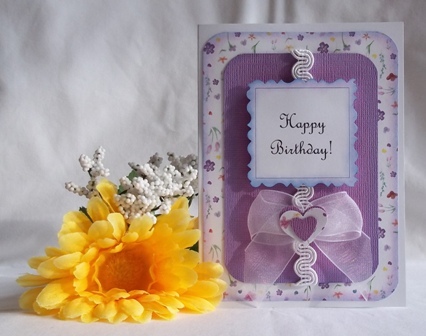 Click here for instructions
Create a birthday card using remnants of trim. Since this card is small, it doesn't need a lot of materials and I was able to use up a small white trim on it. I also had a premade sheer ribbon that was laying around in my trim box so I added it to this card.


---
Click here for more handmade card ideas

Back to home page