BIRTHDAY CARD HANDMADE
For That Special Friend!
Birthday Card Handmade : you can create all kinds of designs when you make your own card using stamps, glitter, ribbon, punch and other card making echniques.
I used a "happy birthday" stamp with a glue ink pad and sprinkled red glitter but use up your scraps of paper and you can use silver or black glitter. I wanted to use my heart punches to get more mileage out of them so I used up my tiny scraps of scrapbook paper.

CARD MAKING SUPPLIES:

Scrapbook pattern paper 5 1/2" w x 5" h
White cardstock paper for asymmetric piece 3 1/2" x 3 1/8" x 2 3/4" x 3 1/2"
Red cardstock paper 2 1/4" w x 2 1/4" h (depends on your stamp size)
White cardstock paper 1 3/4" w x 1 3/4" h (depends on your stamp size)
Ribbon
Hearts or other embellishment
Blank white card 5" x 5" (or you can cut a 6 1/2" w x 5" h down to size)
CARD MAKING TOOLS:

Happy birthday stamp
Glue ink pad
Red card glitter
Double sided tape
Heart punches
Border scissors
Foam tape
Adhesive dots or glue gun
More Birthday Card Ideas
| | | |
| --- | --- | --- |
| | | |
| Card Ideas for Birthdays | More Birthday Designs | Birthday Cards to Make |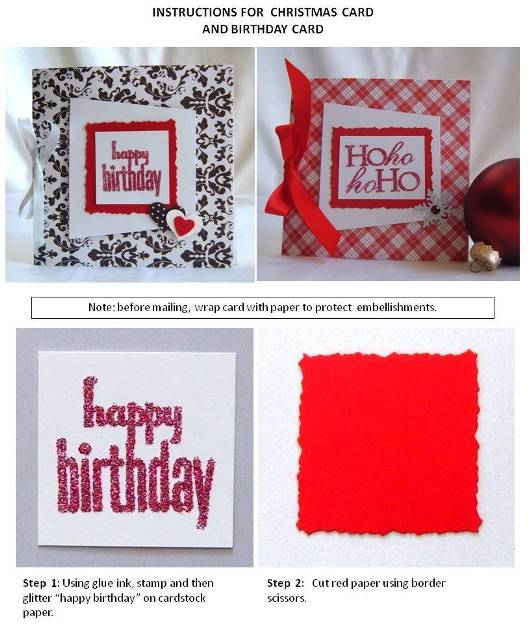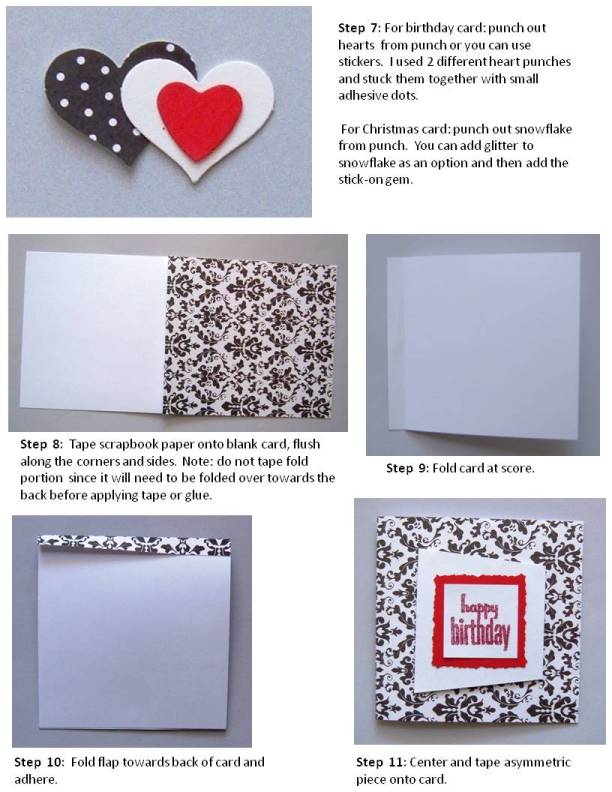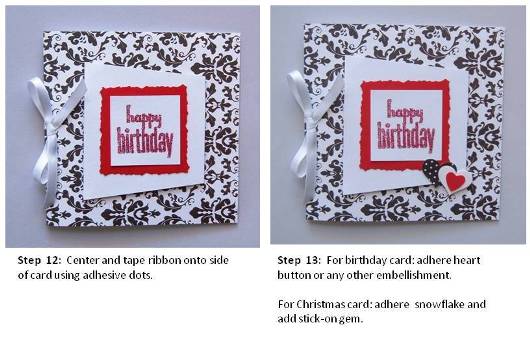 Click here for more Birthday Card Handmade ideas

Click here for more unique ideas

Back to Home Page