Making Halloween Cards
Making Halloween cards is a lot of fun. You can come up with lots of handmade card ideas from looking on the web for Halloween card designs and unique cardmaking ideas.
Make a Halloween card using polka dot paper. If you have black, orange, or purple polka dot paper, you'll have a great pattern to work with. Small, pin sized polka dots are easier to incorporate when thinking about how to use them for your homemade card ideas. Because the print isn't so busy, you can coordinate it with other paper patterns or solids when you are making homemade Halloween cards. I used a black and white pin sized polka dot for my happy Halloween card.
When I see ribbon on sale, I usually snatch it up because I know eventually, I'll use it for one of my handmade card making projects like this Halloween card idea. The ribbon was perfect because it was orange and had yellow lines along the edges.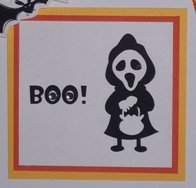 You can use different images on the sentiment for your handmade Halloween cards. I used a software program I purchased called eCard Wizard to make the ghost trick-or-treater and the "BOO!". The ghost was included in the software and I typed the "BOO!" next to the image. Once the image and sentiment were printed out, I cut it and then placed it over orange paper.
Make Halloween cards cute by adding candy corn embellishments. As with the ribbon, I found the candy corn buttons on sale since I purchased it after Halloween.

Always keep a lookout for card making items on sale because they always come in handy when it comes time for paper card making ideas. The candy corn button had a shank on the back so I cut it out using wire cutters. Use a glue gun to adhere it onto the ribbon because the glue dots don't stick on as well.

If you need images like bats for your Halloween card ideas, go to Microsoft's website for free images. I found one that had a pair of bats. For my Halloween card making project, I printed the bats out on cardstock and then carefully cut them out. After, I adhered foam tape on the larger bat and taped it onto the corner of the sentiment. I taped the smaller on the top and just used adhesive dots since the image was small.
To bring all the colors together on my handmade Halloween card, I used orange and yellow around the image and sentiment. The colors on the acorn also helped tie all the colors together.
Homemade Halloween card ideas can come from a button, ribbon or on the web. Just keep your mind open and you're sure to make lots of unique ideas for making Halloween cards.


---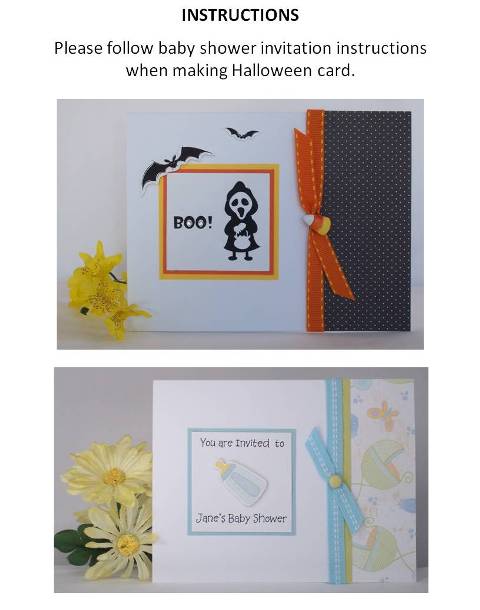 ---
More Halloween Cards Handmade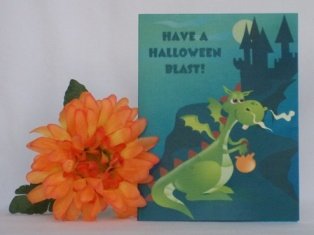 Go to Halloween card craft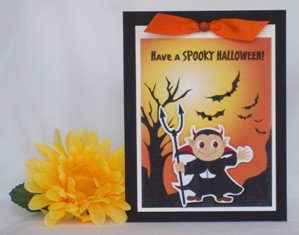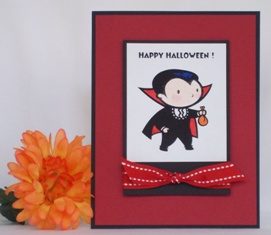 Back to Home page