Halloween Card Designs
This Halloween card design has a dragon carrying a pumpkin to hold his candy.  In the background is suppose to be a scary haunted looking house against a moonscape background.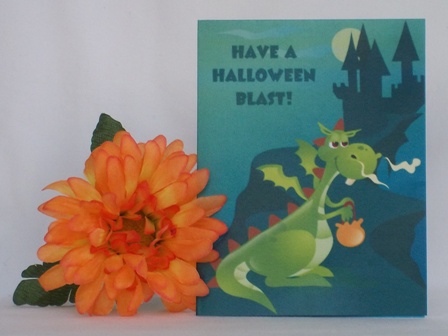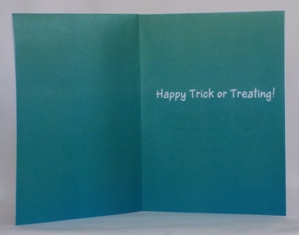 After you print it out, you'll see the 4 sections of your card on the printout; the front, back and insides of the card. For this card, I folded it in half twice. After it's folded twice, trim the card so that the white, excess border is removed.
Halloween card ideas can be as simple as printing them up, folding and then trimming them or you can make them a little bit more interesting like I did for this handmade Halloween card.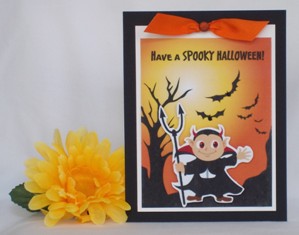 Click here for more Halloween Card designs

Back to home page