MAKE A THANK YOU CARD
By Hand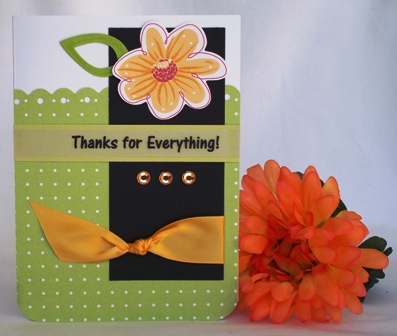 Make a thank you card by hand and express your appreciation. Make greeting cards, like thank you cards, that are pretty and fun to make.
You can create your own sentiment when you make greeting cards. I printed a "Thanks for Everything!" message on this card but you can say whatever you'd like. I printed on vellum paper on my laser printer but try using a stamp or stick-on letters but make sure it's small enough to fit in the space.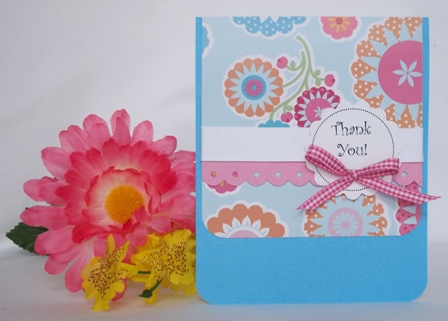 Click here for instructions
Use some pretty paper to create your handmade thank you card. If you have a busy print, this card making idea is a perfect design. This type of layout shows off the print well.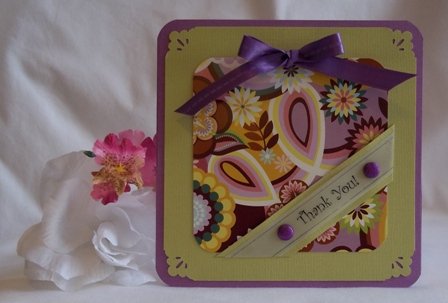 Click here for instructions
Try a decorative corner punch to add charm to your handmade thank you cards. Again, feature a pretty scrapbook paper and include accents like satin ribbon and glittery brads.
Make a thank you card - more ideas

Back to home page