INSTRUCTIONS FOR HANDMADE GREETING CARDS
And Handmade Card Ideas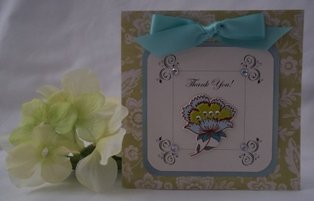 Find instructions for handmade greeting cards and lots of homemade card ideas like thank you card ideas, Christmas card making ideas and more.
Below are some examples of handmade cards and instructions.
For your handmade card making projects, you can make this card pretty quickly if you have the sentiment designed and stored on your computer. Once the sentiment is printed out, assembling the rest of the card is simple.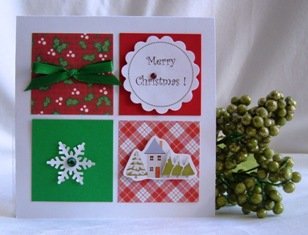 Christmas card ideas can come from scraps of paper laying around.
I use this design because you can use your scraps of paper, embellishments and various trim that is sitting in your box of supplies. It's pretty quick to make once you have the four squares aligned on the card.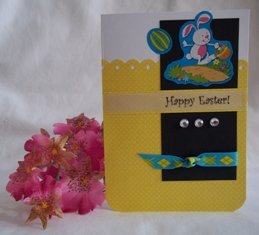 You can find instructions for my easter card designs. I use this hand made card idea quite often because the design is versatile so I've used it for thank you cards, birthday cards and get well cards.
It's great when you want to feature a sticker and other embellishments that don't take up much material.


Instructions For Handmade Greeting Cards - Click here for more ideas

Back to Home Page
My Best Card Making Ideas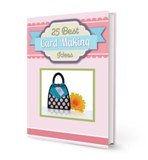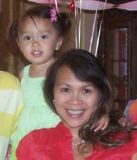 Welcome to Card Making Corner. My name is Chloe and I am a card making enthusiast. I love sharing my card ideas so don't miss out on the beautiful and fun greeting cards you can make and peruse my site.
If you like my ideas, then check out the book above of 25 of my Best Card Making Ideas. These ideas I'm saving for the card making enthusiast so you won't find most of them on my website. Happy Card Making!
---
Invitations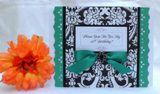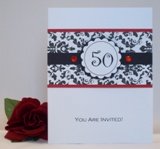 ---
Make a
Handmade Card
CLICK IMAGES FOR INSTRUCTIONS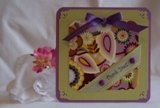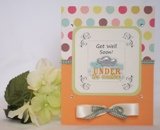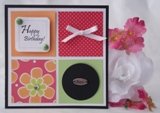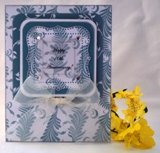 ---
GET THE LATEST
CARD MAKING IDEAS BY
SUBSCRIBING TO MY NEWSLETTER

---
Make Birthday Cards
MAKE A HANDMADE CARD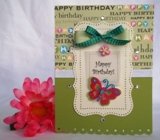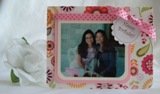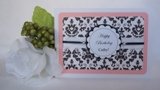 ---