HANDMADE THANK YOU CARDS ~
Card Ideas to Show Your Appreciation!
Handmade thank you cards are short and sweet. Find lots of fun and beautiful designs with step-by-step photo instructions on this site.
You don't have to fuss when making a thank you card. Make a small one so you can use up remnants from your card or scrapbooking supplies. Look in your crafts box to use up embellishments that have been sitting around. I had some black and white ribbon that's been sitting in by ribbon box so I decided to think of a card idea to utilize it.
If you don't have a metallic accent to place on the ribbon, punch out a small heart or other small punch using the teal paper. You can also use a button, dimensional sticker or other accent.
I applied black chalk paint around the edges of the black and white print, teal paper and personalized message. It seems to give it a little gothic feeling.
I personalized this card using my laser printer and printing it on light card stock paper but you can use your favorite stamp or stick-on letters.


---
Need More Ideas?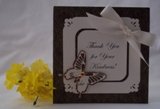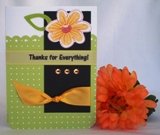 ---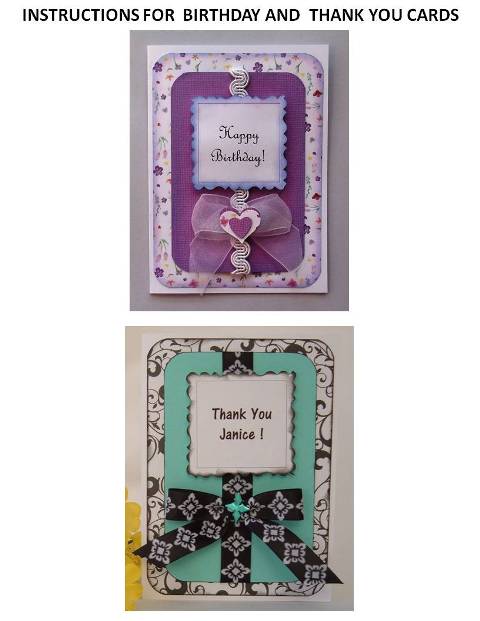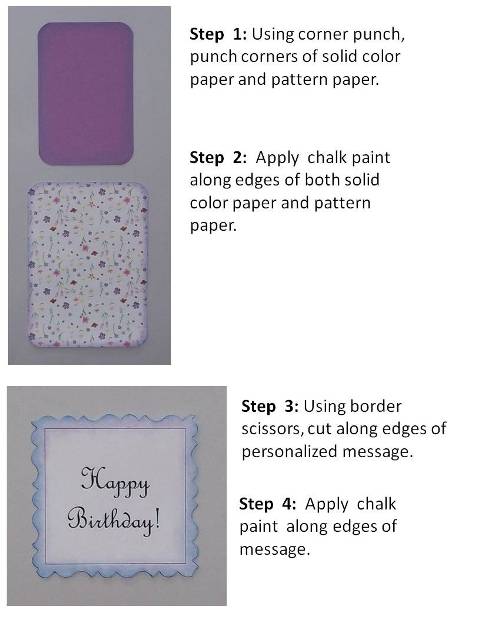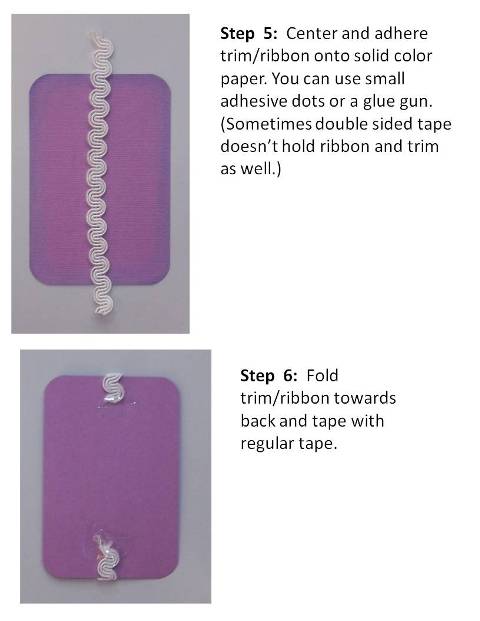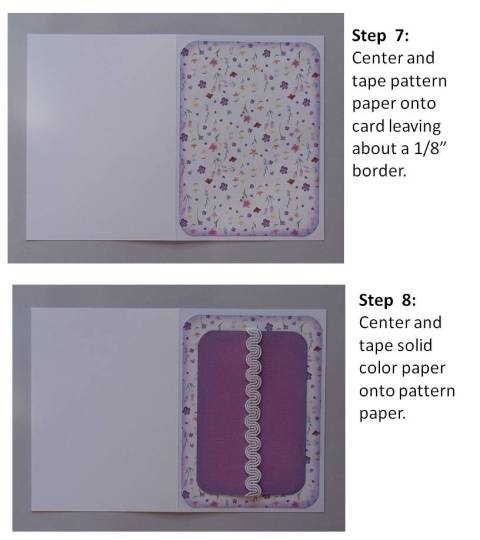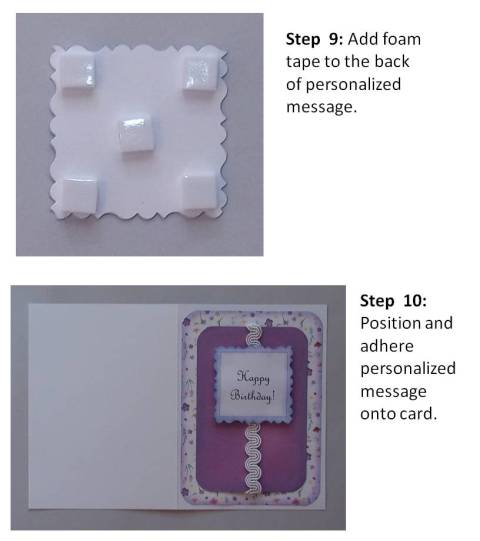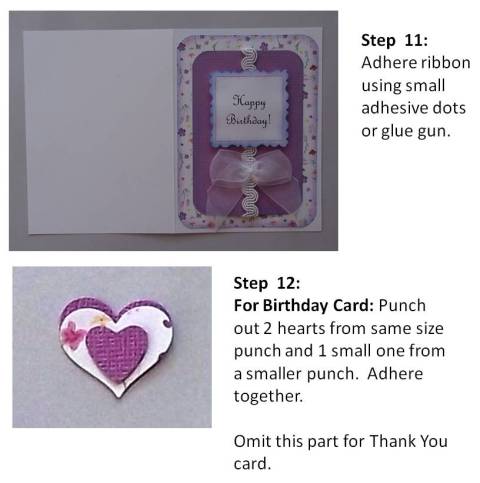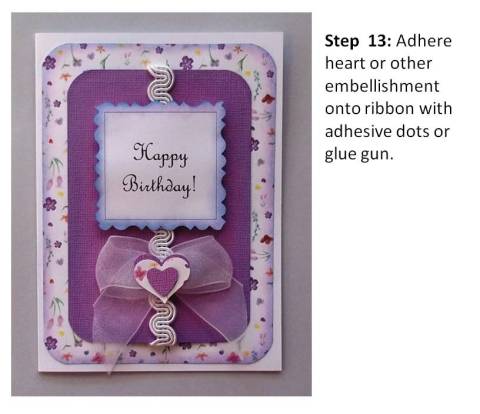 Click here for more handmade thank you cards

Back to Home Page