Baby Shower Invitation
Baby shower invitation ideas and inspiration can come from a charm, ribbon or paper. My handmade card ideas will help you create your own invitations.
I will be showing you examples of handmade cards I've made for baby shower invitation cards.
If your homemade baby shower invite is for a boy, try this greeting card idea. I used blue and brown for my colors but you can switch it out for pinks and purples if you want a more feminine card. Have corner punches handy to create a stylized card. I used a decorative corner punch and a half inch corner punch along the sentiment.
Go to cardmaking ideas
If you don't have a baby theme for your shower, homemade shower invitations can be a floral print for the design. I was inspired by a roll of coordinating ribbon from a pack so I looked for pattern paper to match the ribbon for this handmade cardmaking project.
Click here for other another card idea using same design.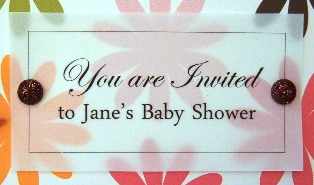 Make it special by personalizing it using vellum paper. You don't have to stick to baby prints for your shower invitation idea so look for cheery and fun pattern paper.
I like using vellum to print my personalized message because you can still see the paper design through the vellum. I added coordinating ribbon and adhered the vellum with glittery brown brads.
(See bottom of page for instructions.)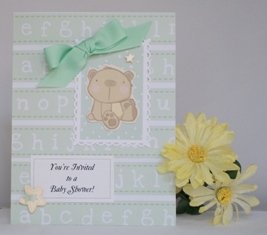 Go to hand made card ideas
Try sketches to help you with your paper card making card ideas to make invitations. For this handmade shower invitation, I used an ebook called 50 Card Making Sketches to help me be inspired. I used a border punch to create the box where the bear is sitting in and used my computer to print out the sentiment. You can also use a stamp if you don't have a printer.
You can find lots of ideas on the web to create shower invitations. Here are more to homemade greeting cards ideas to get you started.
| | | |
| --- | --- | --- |
| | | |
| Idea with a Bug | Idea with a Baby Bottle | Idea with a Stork |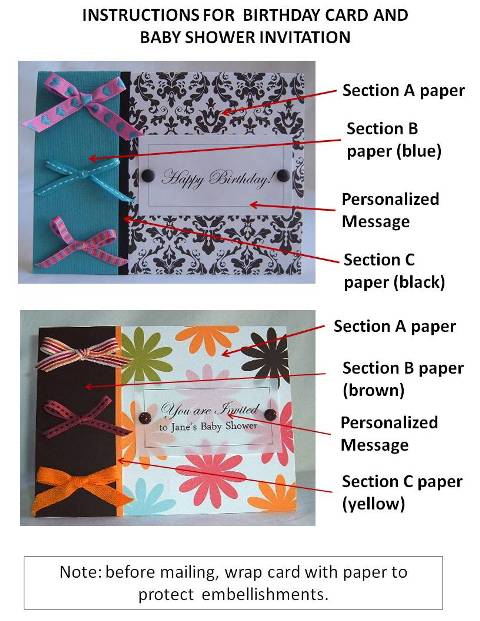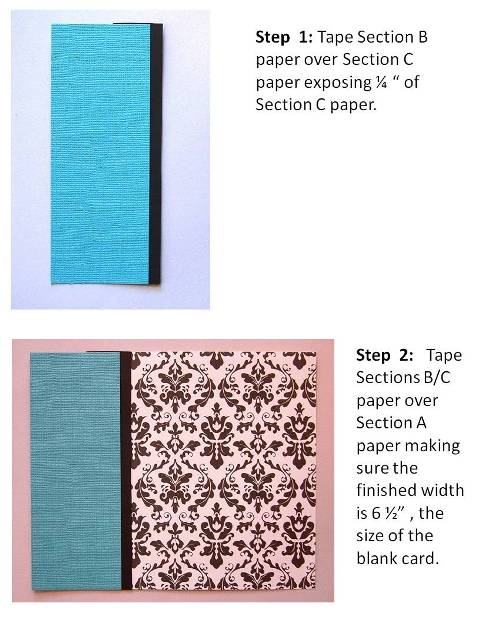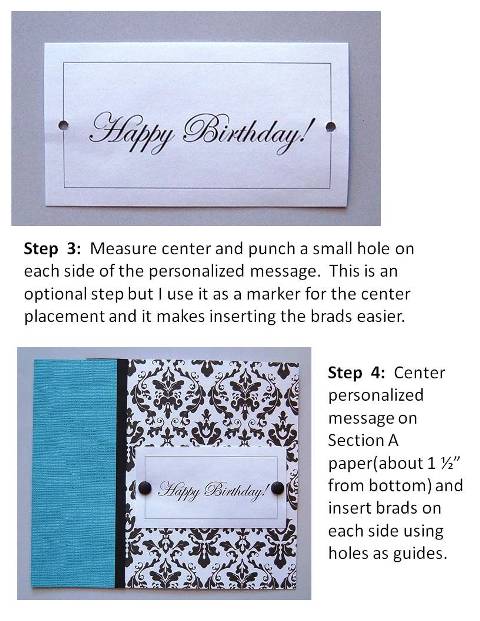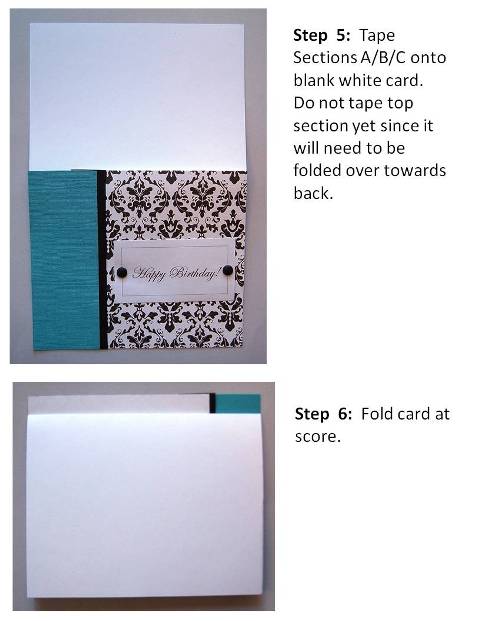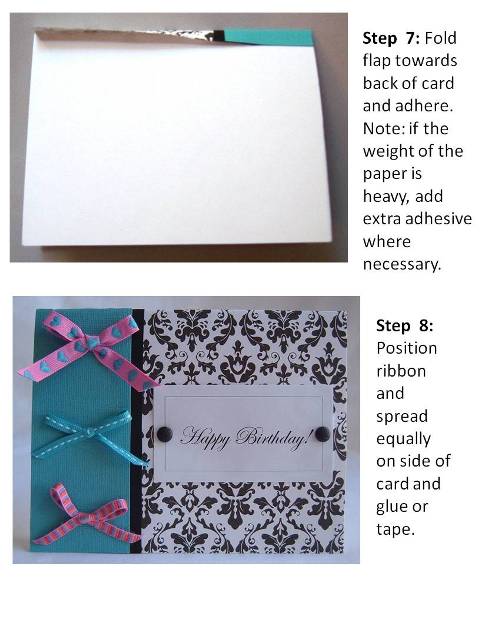 SUPPLIES:

Scrapbook pattern paper 5" w x 5 1/2" h
Yellow paper 1" w x 5 1/2" h
Brown paper 2" w x 5 1/2" h.
Personalized message 3 5/8" w x 2" h
2 brown brads
3 bows
Blank white card 6 1/2" w x 5" h

TOOLS:

Double sided tape
Clear adhesive dots to apply ribbon or glue gun
Very small punch
Baby Shower Invitation - Click here for more ideas

Back to Home Page