Create a Card Making Shortcut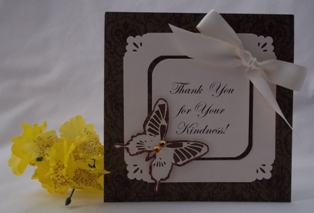 FAST CARD IDEA – Butterfly Thank You Card

You can make a beautiful thank you card using pretty pattern paper, satin, cream ribbon and a glittery butterfly sticker. Often times, you need to make lots of thank you cards if you've given a party and received lots of gifts.



Click here for card instructions and
to download printable sentiment below.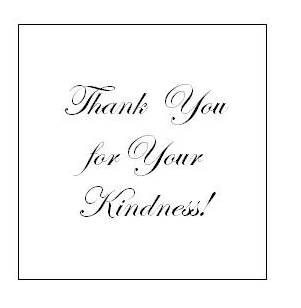 To make it fast, have your sentiment already created on your computer. You can have more than one sentiment design on a page if the sentiment is enclosed in a small area so you save paper as well.

DESIGN YOUR SENTIMENT:


Select a pretty script font and type your message on your computer. This is a great time to personalize your card. Don't forget to center your text.

Create a thin border about half an inch around the entire sentiment. The border can be used as an element on your design or used as a cut line. If it's used as a cut line, when you are ready to make a card, you don't have to measure the cut line since it's already printed which will save you time.

Print preview the design and make any necessary changes.

Print out the sentiment on lightweight, printable, cardstock paper. Refer to your printer manual for requirements. A laser printer is preferable since the ink does not bleed.

You can create this card for birthdays, get well soon or just a hello card as well. Since you already have the sentiment stored in your computer, all you have to do is change the text, print it out and you are ready to make your card.


---
More Card Making Ideas

Here are a couple of card making ideas using sentiments I've saved on my computer.

Below you'll find a link, available to members only, so you can print both sentiments for a get well soon card and a thank you card.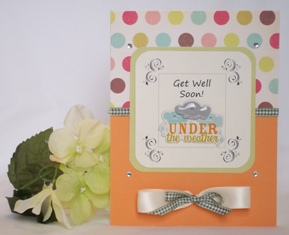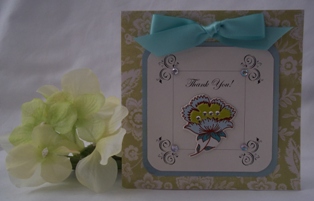 ---
Click here to view printable sentiment for both cards
in your browser, or right-click to download it.


If you are using cardstock paper to print it out, please refer to your printer instructions for paper weight requirements so you don't jam up your printer.

If you are using standard printing paper, layer two sheets of paper when making your card. This helps make the sentiment sturdier and helps white paper look opaque and bright.
Print out the sentiment.
Tape the sentiment over a blank sheet of the same colored paper. Apply tape along the inner edges of sentiment so there is no gapping inbetween the sheets of paper.
Cut both sheets together.
Happy Card Making!

---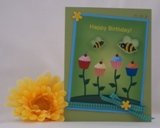 NEED A FAST & EASY CARD
MAKING SOFTWARE PROGRAM?
This is one I have fun using. There are lots of templates to choose from or create your own cards like I did.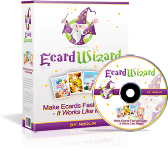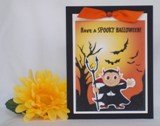 Here's what you can
create with Ecard Wizard
---
NEED INSPIRATION?
Try an ebook
This ebook offers
sketches which will save
you time on your
card making projects.
It includes instructions
and images of finished cards and you can download it right away.


Get Your 50 Card Making
Sketches Now...Click Here!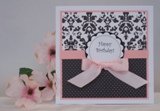 Here's what you can create
with 50 Card Making Sketches
---
Make Birthday Cards
MAKE A HANDMADE CARD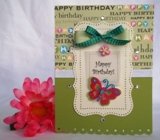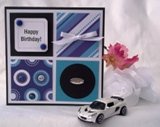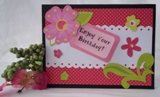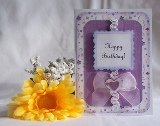 ---
---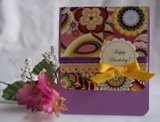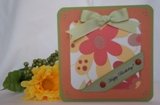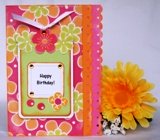 ---