MAKE HANDMADE CARDS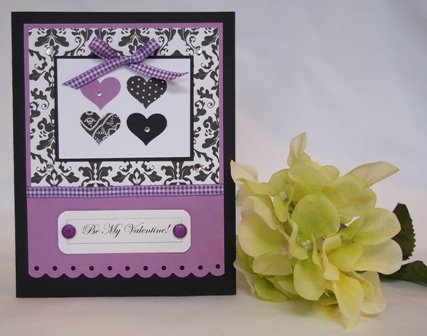 Make handmade cards using black, white and accenting them with purple. Discover lots of homemade card ideas along with instructions on this site.
Black and white pattern paper is a good staple in your card making supplies. You can combine almost any color with black and white when making homemade cards. I used purple for the following examples.
Instead of using red for a Valentine's Day card, I chose purple to mix it up a bit. Black and white scraps of paper are great for punching out small hearts, which I used for an embellishment in this card.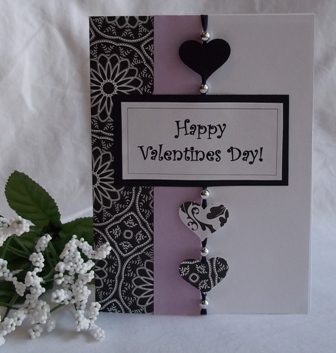 Using the same small heart punch as the card above, I created a chain of hearts for this card. The chain was made by stringing beads through a narrow ribbon and placing hearts in between the beads.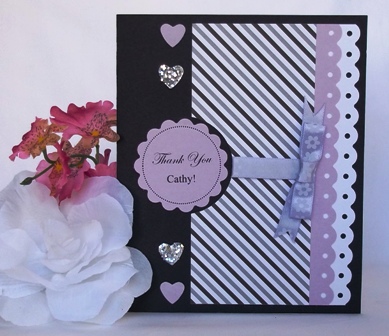 This handmade card used diagonal black, grey and white stripes. I used a scallop circle punch for the sentiment, which was printed from a laser printer and layered purple and white strips along the side using my scallop border punch.
Try getting some black and white prints and see how many unique designs you can create.




Make handmade cards - click here for more ideas

Back to Home Page
My Best Card Making Ideas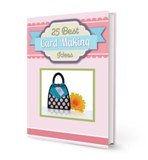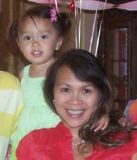 Welcome to Card Making Corner. My name is Chloe and I am a card making enthusiast. I love sharing my card ideas so don't miss out on the beautiful and fun greeting cards you can make and peruse my site.
If you like my ideas, then check out the book above of 25 of my Best Card Making Ideas. These ideas I'm saving for the card making enthusiast so you won't find most of them on my website. Happy Card Making!
---
Invitations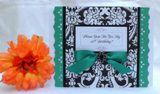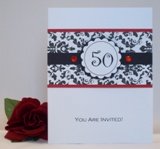 ---
Make a
Handmade Card
CLICK IMAGES FOR INSTRUCTIONS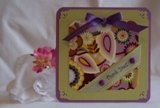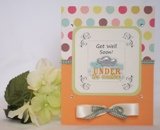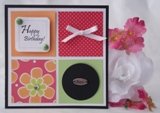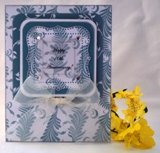 ---
GET THE LATEST
CARD MAKING IDEAS BY
SUBSCRIBING TO MY NEWSLETTER

---
Make Birthday Cards
MAKE A HANDMADE CARD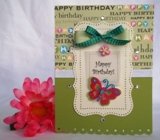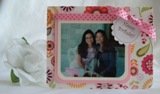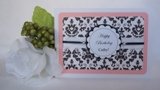 ---