Homemade Thank You Card
Use a Pretty Flower Sticker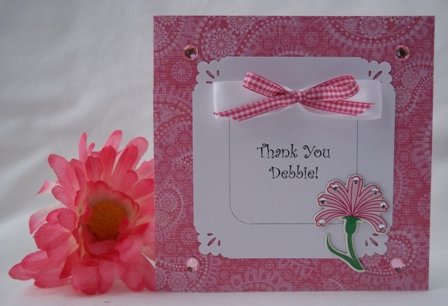 A homemade thank you card can be simple to make. Try quick homemade card ideas using colorful paper, ribbon and stickers for easy handmade card making.
If you have your sentiment stored in your computer, you can make fast homemade greeting cards. I created my sentiment with a fun font and added a thin border around it. Once the sentiment is printed out, making greeting cards becomes a snap.
For homemade greeting card ideas, use a decorative corner punch to add interesting detail to plain white paper.
A sticker adds interest to your handmade thank you cards. The flower I used was made from chip board and had gems already on it so I didn't need to embellish it which saved me time.
Adhesive gems and a bow are the finishing touches.

---
Click here for more thank you card ideas

Click Here For Colorful Thank You Card Ideas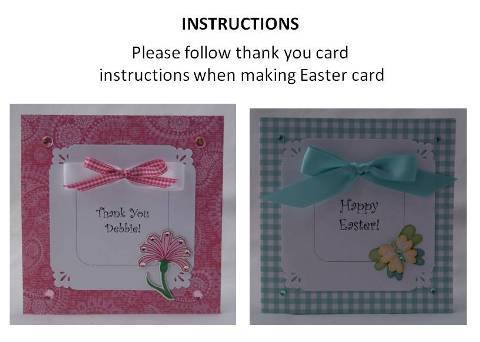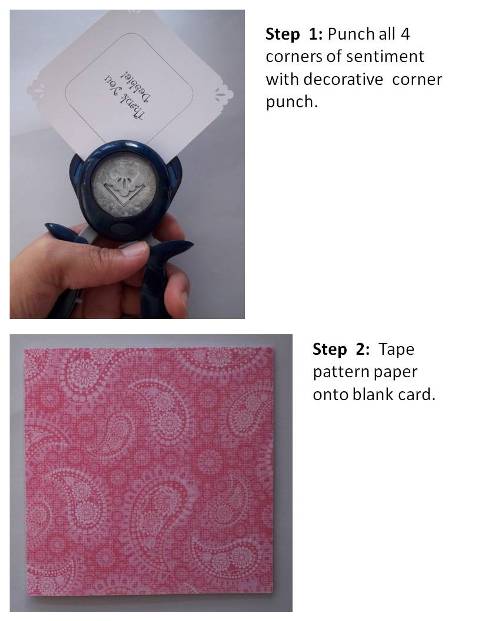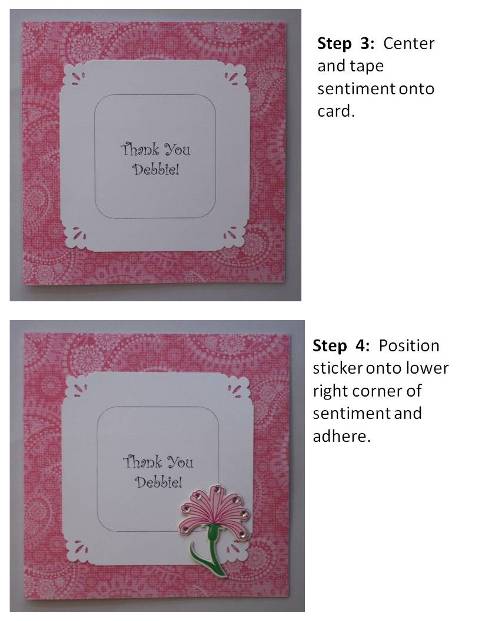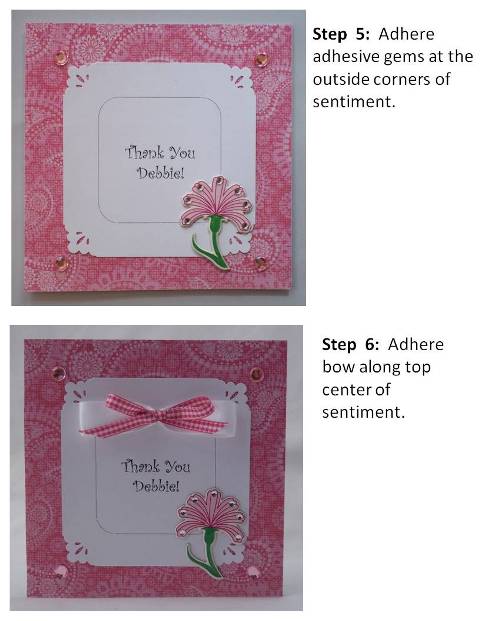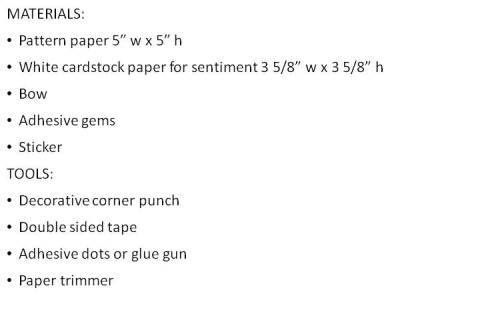 Click here for more homemade thank you card ideas

Back to Home Page