Handmade Baby Greeting Cards
Try making handmade baby greeting cards with dots and stripes. Finds lots of handmade card ideas to make baby cards and cards for other occasions.
For your handmade baby cards try layering stripes and dots over solid colored paper.
This handmade card making project consisted of cutting two rectangles each of dotted and striped paper. I taped them on pink paper and then taped them onto green paper.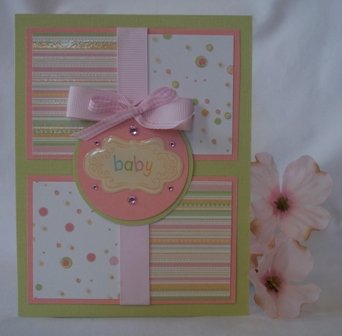 I cut two different sizes of circles and placed the smaller one over the larger and added a baby sticker inside the smaller circle but you can also stamp a cute baby themed image.
I embellished this baby card with grosgrain ribbon, gingham ribbon, a sticker and adhesive gems. This card is versatile and I've used this design for other homemade card ideas.
Scroll to the bottom of page for instructions.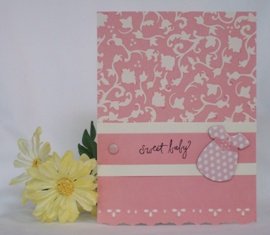 Go to baby card ideas
If you need other ideas for baby cards, here's another one using a die-cut chipboard sticker. The sticker coordinated with the paper print which made coordinating colors for this card easier.
I made the sentiment using rub-on words but you can stamp your message or use stickers.
If you need to make this for a boy, change the colors out and pick an appropriate sticker instead of the dress that's used on this card.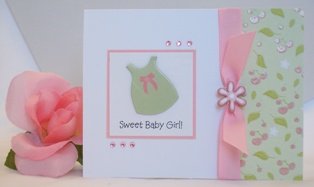 Go to handmade baby card
Here's another cute baby greeting card idea. It's also created with a chipboard die-cut sticker. The paper also coordinates with the sticker so I didn't have to hunt for paper that matched. This design is versatile and I've used it to make cards for many other occasions.



---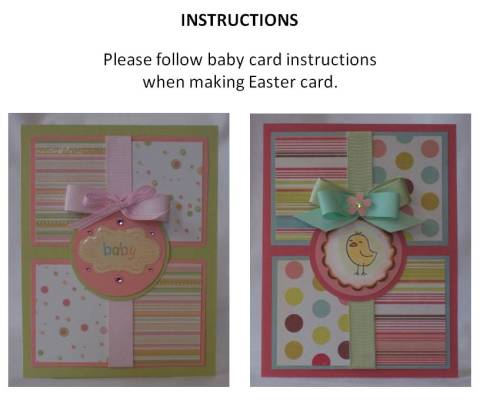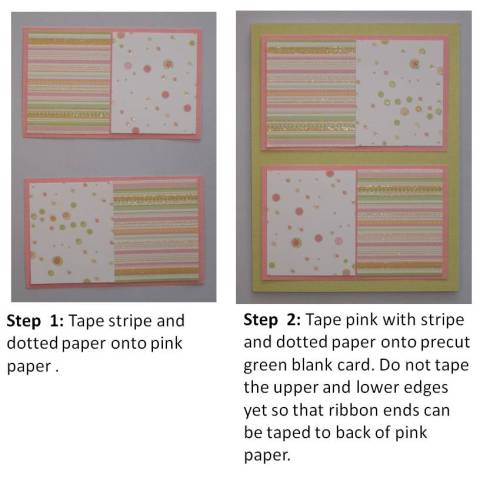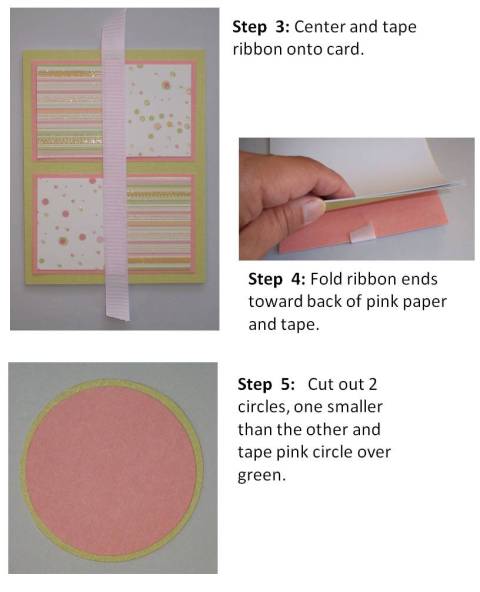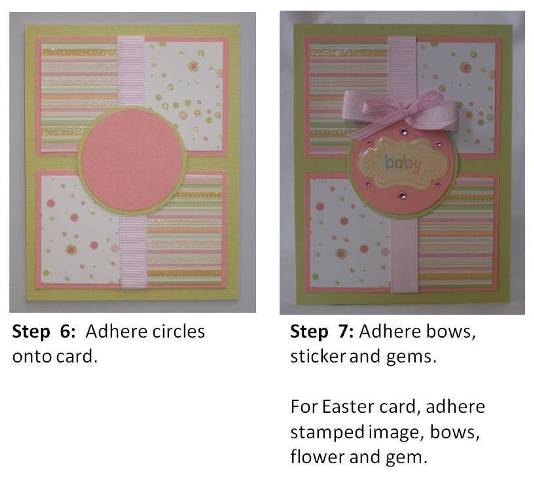 Click here for more handmade baby greeting cards

Back to home page