Fathers Day Cards to Make
Fathers Day Cards to Make: find many ideas to make Fathers Day cards and other handmade card ideas. Create Fathers Day cards with a golf theme.
For this handmade card making project, I found a golf themed image on Microsoft's website. Microsoft offers a variety images where you can download them for free. You can search under your topic and there are several pictures to choose from. It makes your paper card making ideas to make fathers day cards cheaper since you don't have to buy any stickers.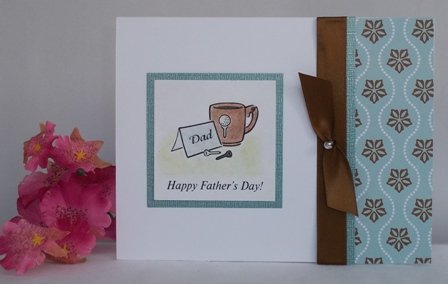 After you find an image you like, download the file, save it and you can use it over and over again. For many of my homemade card ideas using Microsoft's clip art, I save it in a Powerpoint file where I can resize it, alter it or remove any of the colors if I wish.
For this handmade Fathers Day card, I printed my sentiment on my computer. I then altered the image by removing the existing colors and resized the image to fit into a 2" square. After I trimmed the sentiment and image, I colored the picture using chalk ink on this Happy Fathers Day card.
What's great about using clip art on your homemade greeting card ideas is that you can color the image any color you want so you can coordinate the colors with the rest of your card. For this Fathers Day greeting card, I used brown for the cup since I had brown ribbon on the card.
Try adding a bead for your handmade Fathers Day cards. I sewed a silver bead onto the middle of the ribbon. It's more difficult to glue the bead since you don't get the gathered effect in the middle of the ribbon if you just glue it on. For this Fathers Day greeting, I gathered the middle of the ribbon and sewed it in place. I then took a silver craft bead and sewed it over the gathered section. After attaching the bead, I adhere the ribbon and bead onto the card.
(See bottom of page for instructions)
Here are more examples of handmade cards for your Fathers Day card ideas:


More Fathers Day Cards to Make
| | | |
| --- | --- | --- |
| | | |
| Trophy Card | Blue Brown Card | Brown & Teal Card |
---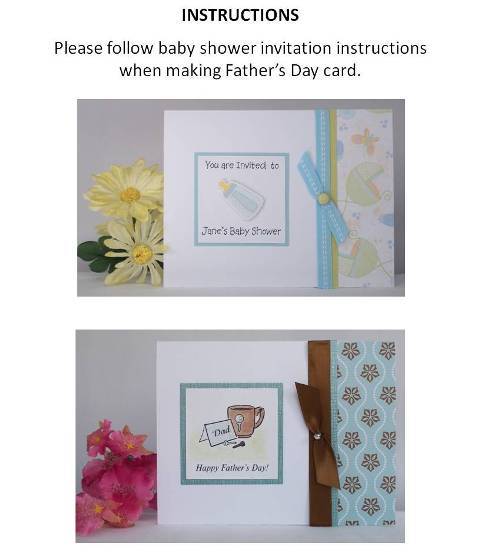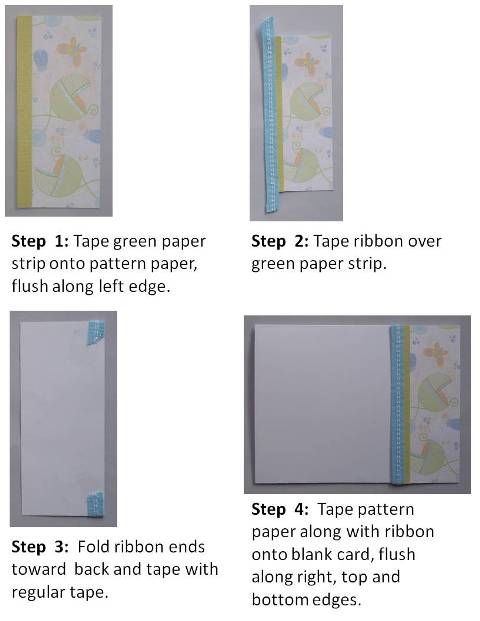 Click here for more Fathers Day Cards to Make

Back to home page