CARD MAKING IDEAS
To Inspire You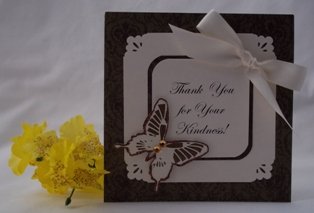 Find card making ideas for thank you cards, Valentines Day cards, get well soon cards and many more fun homemade greeting card ideas on this site.
Click for instructions Hand made card ideas can be a thank you card inspired by a beautiful butterfly sticker. There are lots of butterfly stickers these days and they come in all sorts of colors.
My thank you card ideas, and most of my ideas for handmade cards, incorporate ribbon and this card is no exception. I used a double sided, creme, satin ribbon which gives the card a luxurious feel.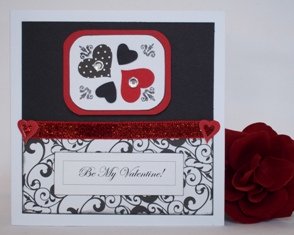 Ideas for homemade Valentine cards can be inspired by heart punches. For this Valentine card idea, I wanted to use my heart punches to create an embellishment that was the focal point of the card so I punched out hearts, using various colors and prints.
Click for instructions I used two sizes of heart punches and placed them in an interesting pattern with stamped design elements around the hearts.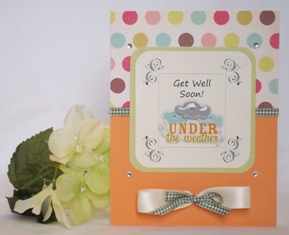 A get well soon card can also be inspired by a cute sticker. I found a puffy sticker of clouds to inspire me for this handmade card making project. I used the colors on the sticker to help me choose the color combination for the card.
Click for instructions This card design was also used as an Easter Card and the sentiment was created on my computer so I was able to quickly change the message from "Happy Easter" to "Get Well Soon".
Click Here For More Card Making Ideas

Back to Home Page