Valentine's Day Card Ideas
It's been a while since I've featured my Valentine's Day cards so I just wanted to share last year's ideas. I'll be creating more as Valentine's Day gets closer but I thought I'd recap what was made in 2011.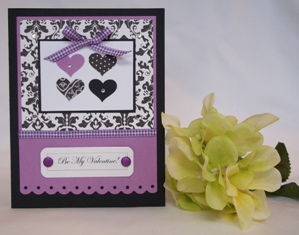 Go to Valentines Day card idea


If you like adding layers to your handmade cards, this Valentine's Day card is ideal. I had fun using my craft punches and adding embellishments like adhesive gems,brads and ribbon.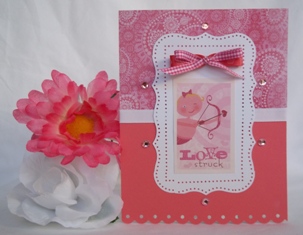 Go to Valentine's Day card idea


Here's another card idea where I had fun using my punches and adding layers of embellishments. The pattern paper I used was versatile because it had rows of different designs in rectangular shapes and I was able to use several of the rectangular designs as the focal point on my handmade cards for Valentines.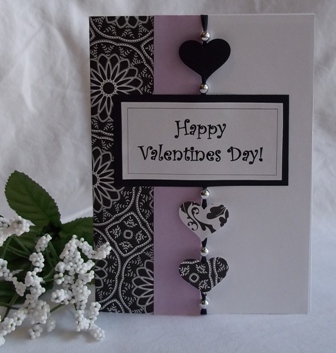 Go to purple Valentine's Day card
If you like adding beads to your handmade cards, try this idea. I used plastic silver beads and threaded them through a narrow black satin ribbon.

I punched out a few hearts using my heart punch and placed the beads inbetween each heart punch-out.



These are just a few ideas that I had last year but visit my site and you'll find several more.

HAPPY CARD MAKING EVERYBODY!