VALENTINE CRAFT IDEA
Hand Make it
Using Craft Punches!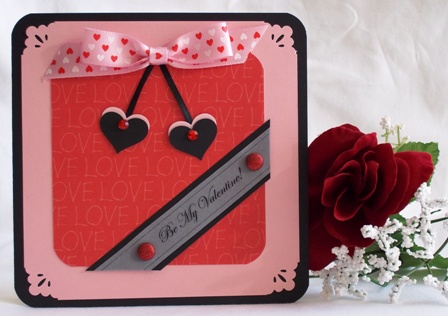 A Valentine craft idea is special when it's handmade. Make a beautiful greeting card with a delicate border punch along with various embellishments.
For this greeting card, I was inspired by the ribbon and used the colors on it to help me with the color palette. I found a print that was printed with "love" and thought it would work well for this card.
You can create your own sentiment and use your stamps or rub-on letters instead of a laser printer, like I did. The font has to be small enough to fit inside the message strip.
I used an existing card design when I created this card but the "love" pattern wasn't enough to be a focal point so I added dangling hearts.
This homemade card idea is versatile so I created a get-well-soon card and birthday card using the same design.
---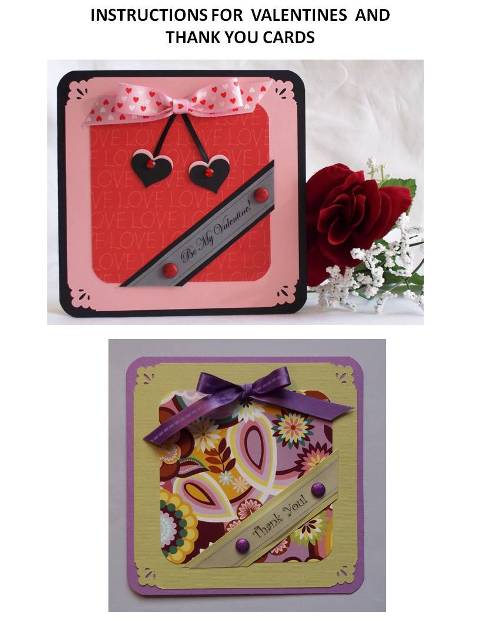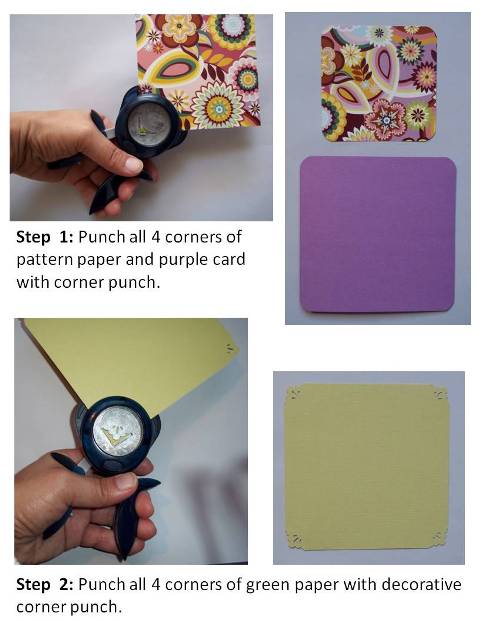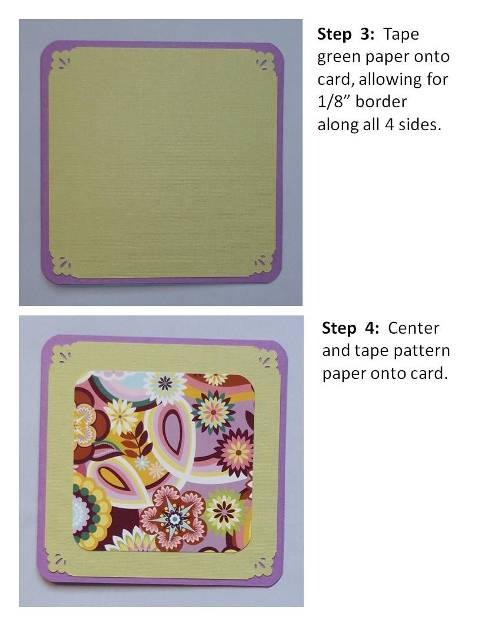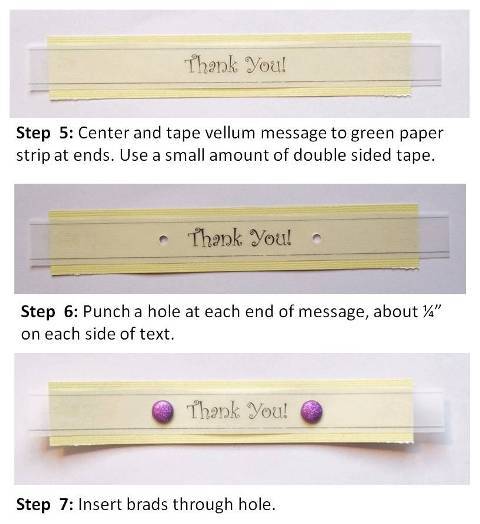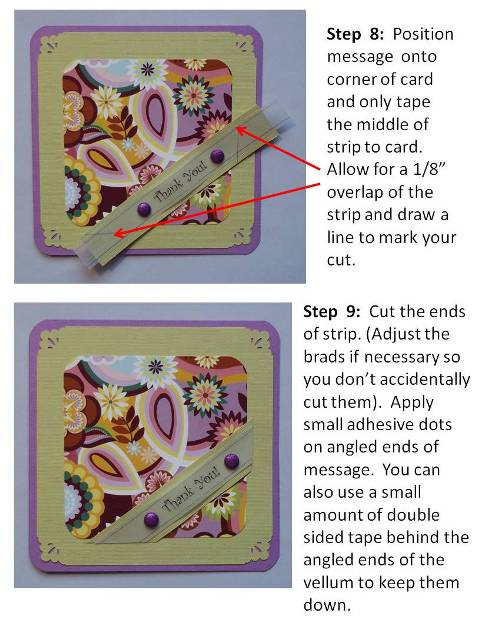 ---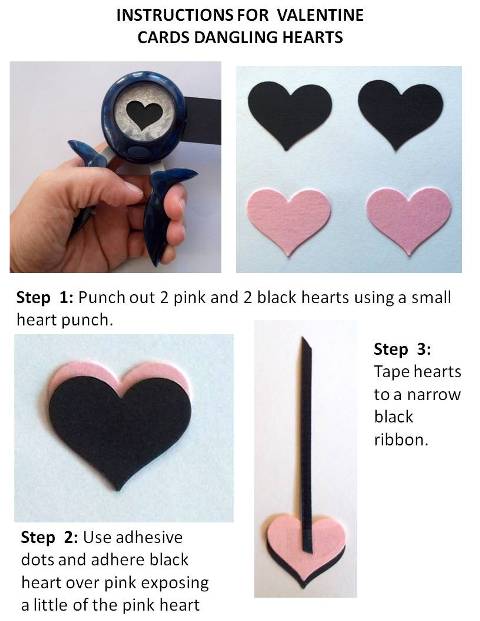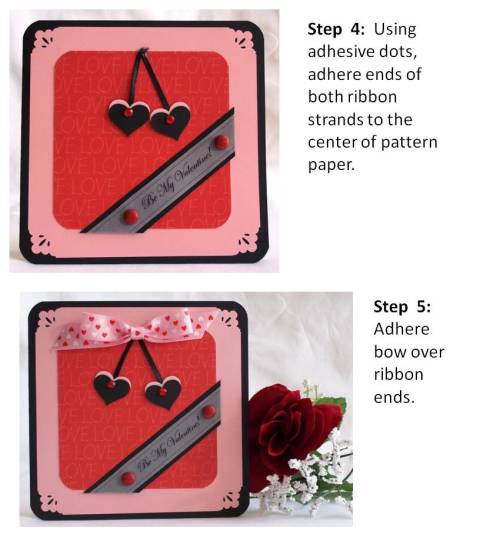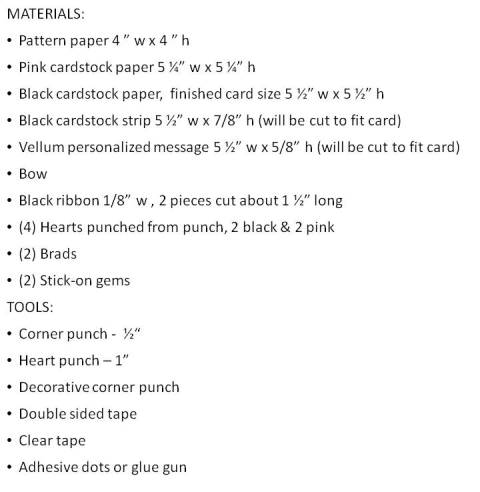 Valentine craft idea - click here for more

Back to Home Page
My Best Card Making Ideas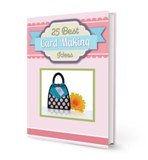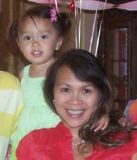 Welcome to Card Making Corner. My name is Chloe and I am a card making enthusiast. I love sharing my card ideas so don't miss out on the beautiful and fun greeting cards you can make and peruse my site.
If you like my ideas, then check out the book above of 25 of my Best Card Making Ideas. These ideas I'm saving for the card making enthusiast so you won't find most of them on my website. Happy Card Making!
---
Invitations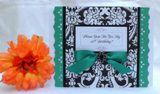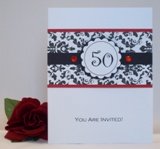 ---
Make a
Handmade Card
CLICK IMAGES FOR INSTRUCTIONS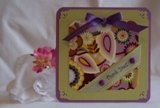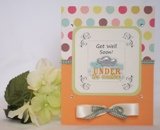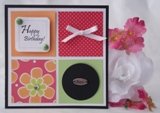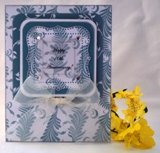 ---
GET THE LATEST
CARD MAKING IDEAS BY
SUBSCRIBING TO MY NEWSLETTER

---
Make Birthday Cards
MAKE A HANDMADE CARD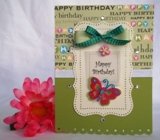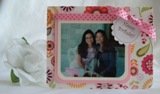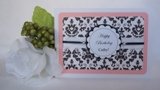 ---