VALENTINE CRAFT IDEA
Hand Make it
Using Craft Punches!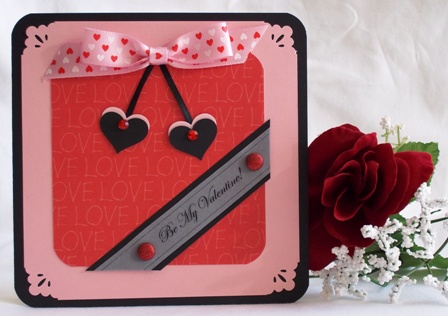 A Valentine craft idea is special when it's handmade. Make a beautiful greeting card with a delicate border punch along with various embellishments.
For this greeting card, I was inspired by the ribbon and used the colors on it to help me with the color palette. I found a print that was printed with "love" and thought it would work well for this card.
You can create your own sentiment and use your stamps or rub-on letters instead of a laser printer, like I did. The font has to be small enough to fit inside the message strip.
I used an existing card design when I created this card but the "love" pattern wasn't enough to be a focal point so I added dangling hearts.
This homemade card idea is versatile so I created a get-well-soon card and birthday card using the same design.
---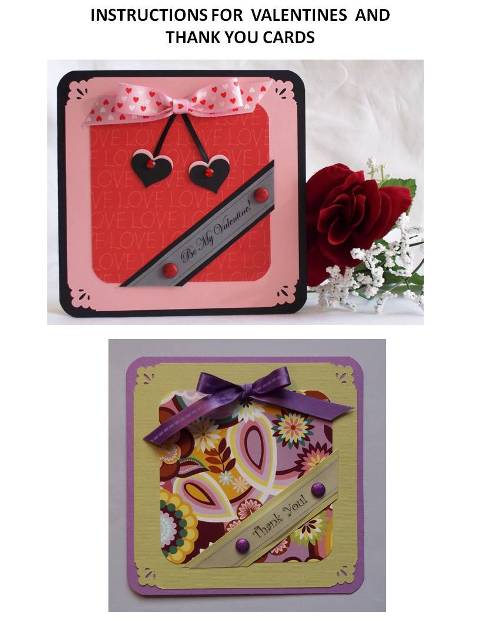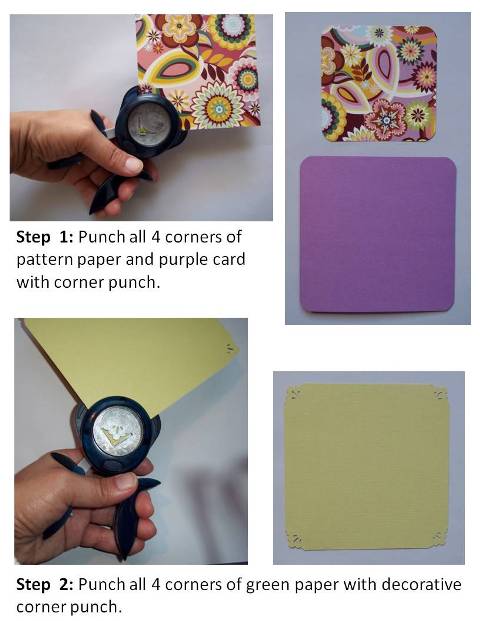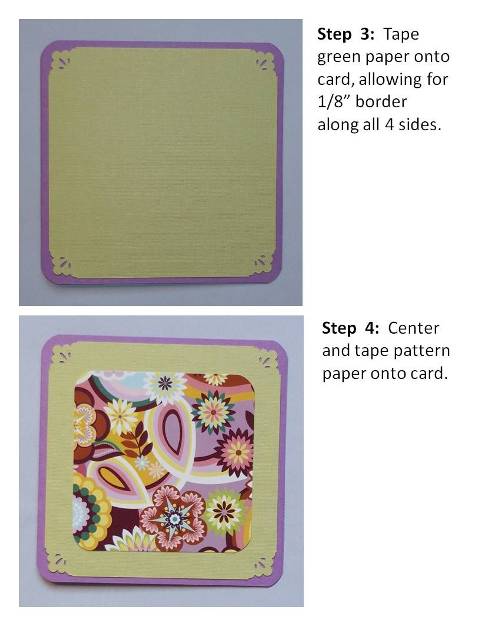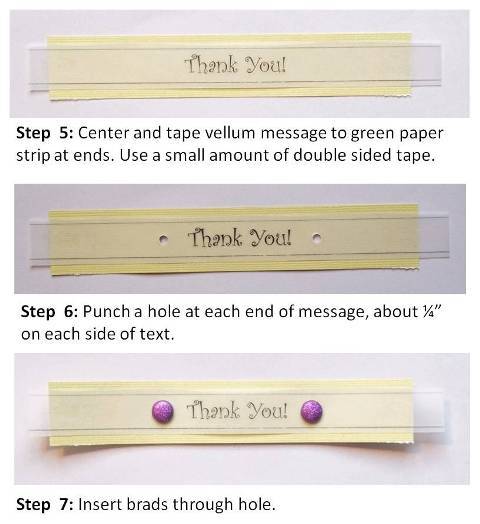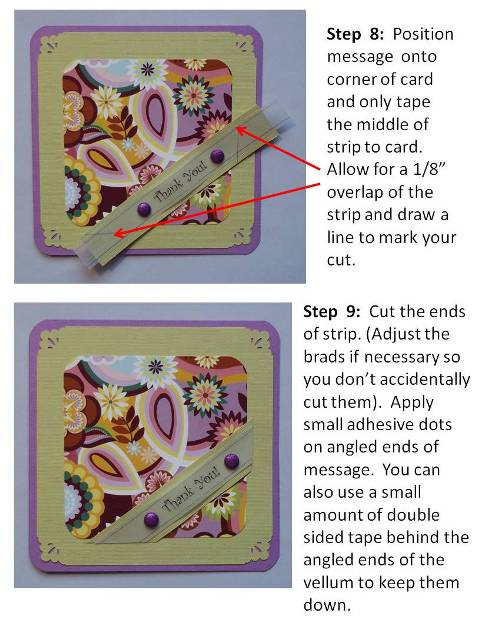 ---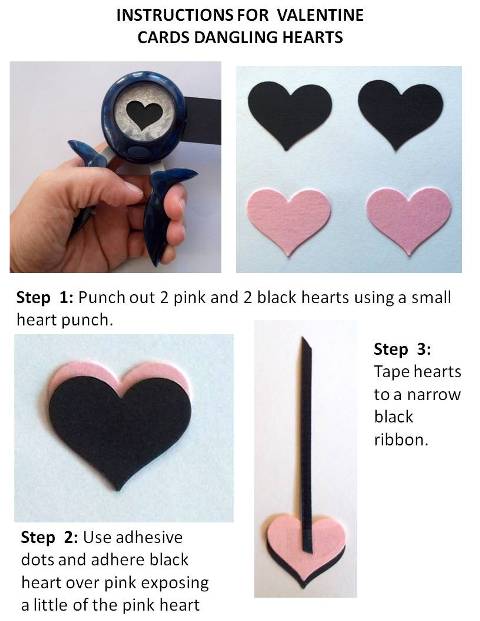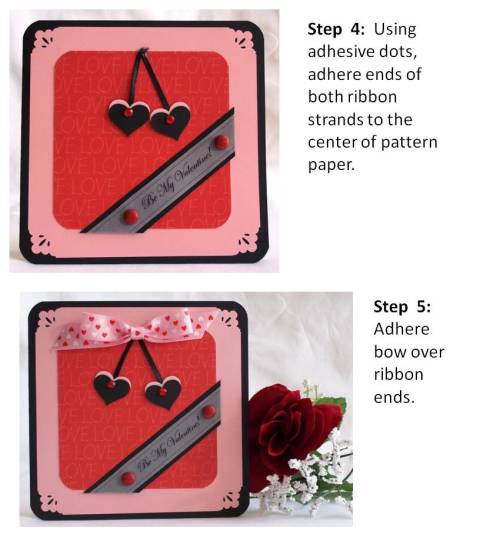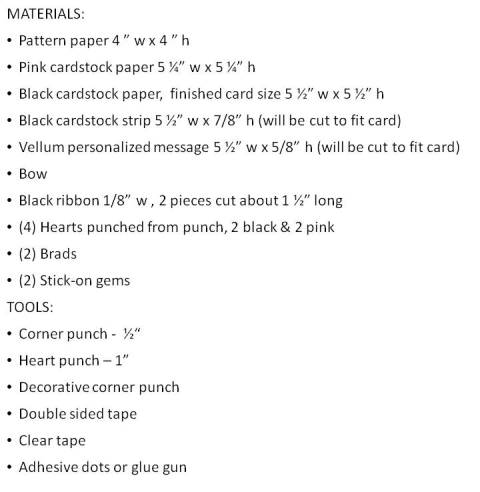 Valentine craft idea - click here for more
Back to Home Page