Mothers Day Cards
Discover lots of beautiful homemade card ideas to make Mothers Day cards. Start with a pretty floral print for your card ideas and add gems and ribbon.
For my paper card making ideas, I was inspired to use this floral print to make a card for Mothers Day. As with my other cardmaking ideas, I often use the colors on the print to help me coordinate the colors for ribbon, borders or embellishments. For this homemade card making project, I used brown for the ribbon and the border around the sentiment. I used pink for the gems and cream for the flower.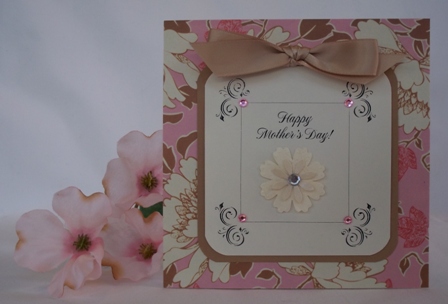 To create cards that are quick, have your sentiment already created on your computer and print them out as needed. I designed the sentiment on the computer and added flourishes along the corners and a thin line for the border. I can change out the sentiment and make this card for other occasions as well.
For your card, use craft punches to make them look professional. I used Fiskers' 1/2" corner punch on the sentiment and brown border around the sentiment.
Find pretty stickers to feature on your card. You can also use a stamp if you don't have a sticker color that matches.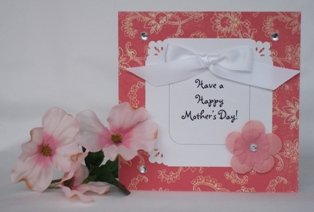 Go to handmade greeting card
Here's another square card using a decorative border punch instead of a corner punch. This one is a bit simpler and the sentiment is created on the computer. Adhesive gems and ribbon help embellish this card.


More Card Ideas
| | | |
| --- | --- | --- |
| | | |
| Peach Card | Floral Card | Polka Dot Card |
| | | |
| --- | --- | --- |
| | | |
| Border Print Card | Beaded Card | Butterfly Card |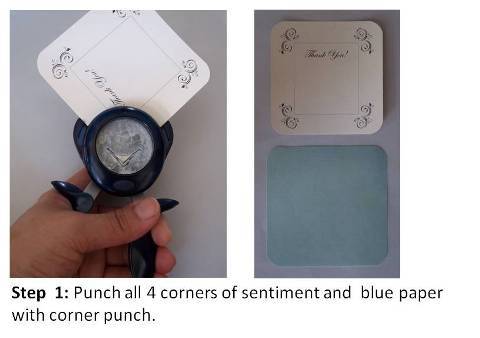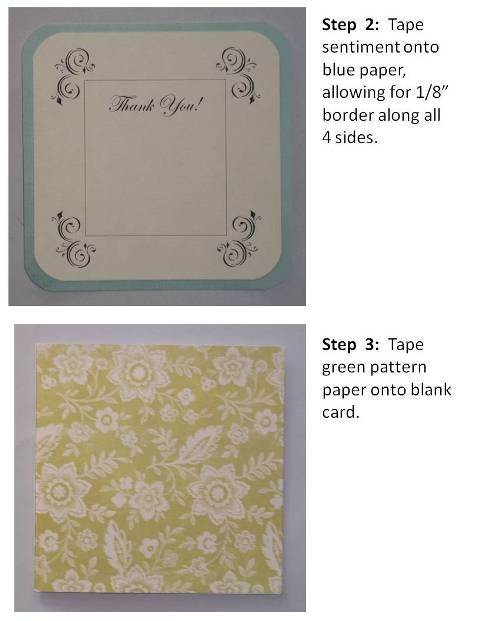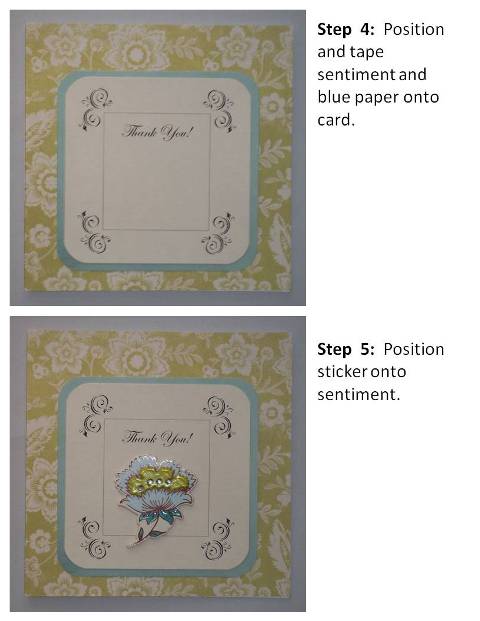 Click here for more mothers day cards

Back to home page