Mothers Day Card Making Idea
Use colorful polka dot paper for your Mothers Day card making idea. Find homemade card ideas using stickers and ribbon to make fun Mothers Day cards. (scroll way below to see instructions)

I often use stickers for my Mothers Day card ideas since they are faster than stamping. The pack of stickers I found had several sized flowers so I was able to vary the sizes on this handmade card making project. I used the different shades of green and blue on the pattern paper to coordinate with the center sticker.

For your handmade Mother's Day cards, knot a small piece of ribbon onto a long piece and you can add an embellishment over the knot. If you don't have a sticker, use fabric flowers or stamp a small image, cut it out and adhere it over the knot. You can also make a bow instead of just a knot for your homemade greeting card ideas.
You can make a Mothers Day card with this design but it also makes a great birthday card, just change out the sentiment.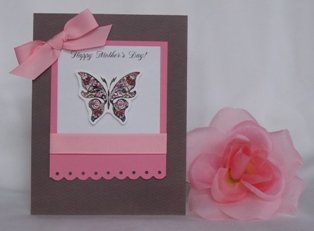 Go to homemade greeting card
For a Mothers Day card try featuring a butterfly. I added glitter to the wings of the butterfly to make it sparkly. You can create your own color pallete when you add your own glitter colors so you don't necessarily have to use pink and chocolate brown for your card.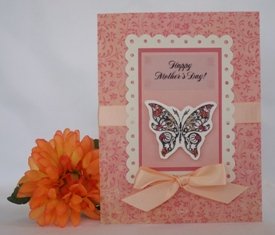 Go to homemade greeting card
Here's another Mothers Day card using the same butterfly stamp. This time I used different shades of orange to embellish the wings since my pattern paper was primariy peach.


More Mothers Day Cards
| | | |
| --- | --- | --- |
| | | |
| Peach Mothers Day Card | Floral Mothers Day Card | Polka Dot Mothers Day Card |
| | | |
| --- | --- | --- |
| | | |
| Border Print Mothers Day Card | Beaded Mothers Day Card | Butterfly Mothers Day Card |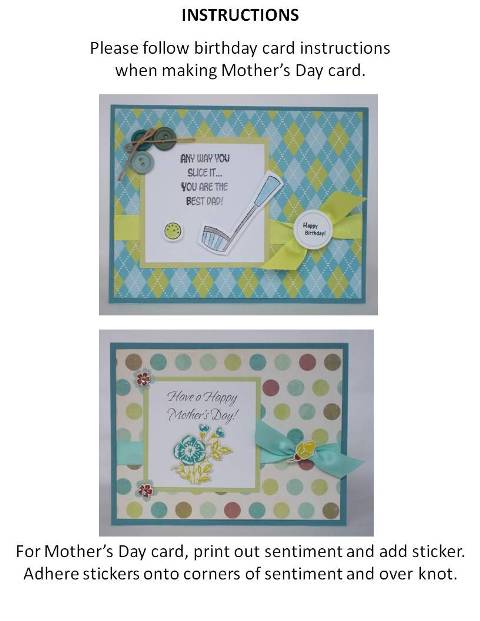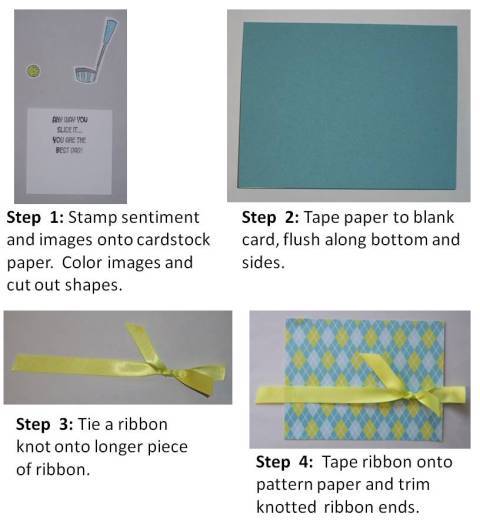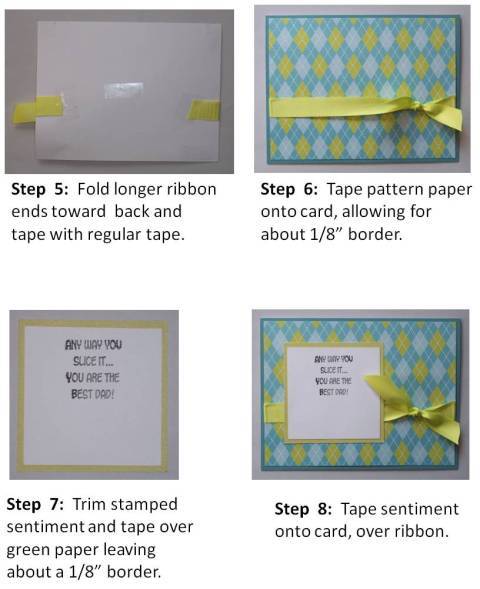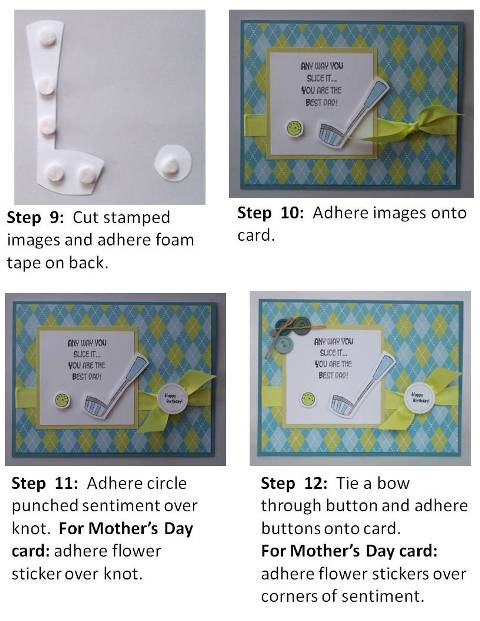 Click here for more Mothers Day card making idea

Back to home page