Mother Day Card Homemade
Mother Day Card Homemade - Finds lots of handmade card ideas to make a Mothers Day cards using pretty, bright floral prints, trim and craft punches.

For your homemade card ideas, try a bright orange print to create Mothers Day cards. When you're picking solid colors to coordinate with the print, try different colors using the colors from the print and put them against the printed paper. First I tried using the color pink but I found orange to be the best color for this Mother's Day card.

You can apply the same exercise when picking trim for your paper card making ideas. I tried a bright pink ribbon but the orange ribbon seemed to work best for this handmade Mothers Day card.
For my Mothers Day card ideas and many of my homemade greeting card ideas, I often incorporate craft punches and used a circle punch, scallop circle punch and 1/2" corner punch for this happy Mothers Day greeting.
To make the sentiment for this handmade card making project, I created the sentiment on my computer, printed it out and punched it out using a scallop circle punch. I then adhered it in front of a circle.
Making Mothers Day cards is fun since it's a labor of love.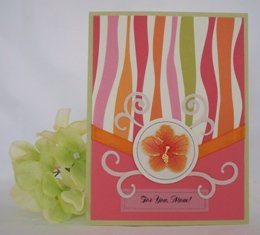 Go to handmade greeting card
For another bright handmade card for Mothers Day, try creating this one. First I created a circle using my computer and then adjusted the size of the circle so that it fit just inside my circle punch. You have to try a few times to get the right size. Once you print out the circle, use a circle punch to cut it out.
You can place a small sticker inside the circle or if you'd rather stamp your sentiment, that would work also.
I also used my flourish punch but if you have stickers, you can try those as well.




More Mothers Day Cards
| | | |
| --- | --- | --- |
| | | |
| Peach Mothers Day Card | Floral Mothers Day Card | Polka Dot Mothers Day Card |
| | | |
| --- | --- | --- |
| | | |
| Border Print Mothers Day Card | Beaded Mothers Day Card | Butterfly Mothers Day Card |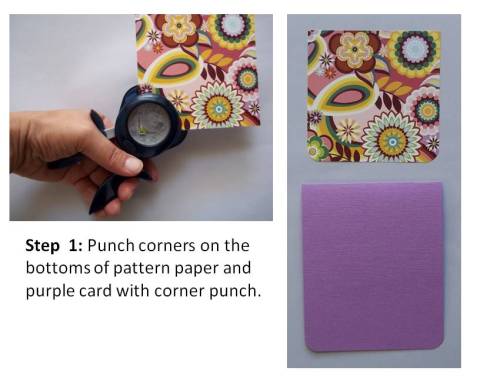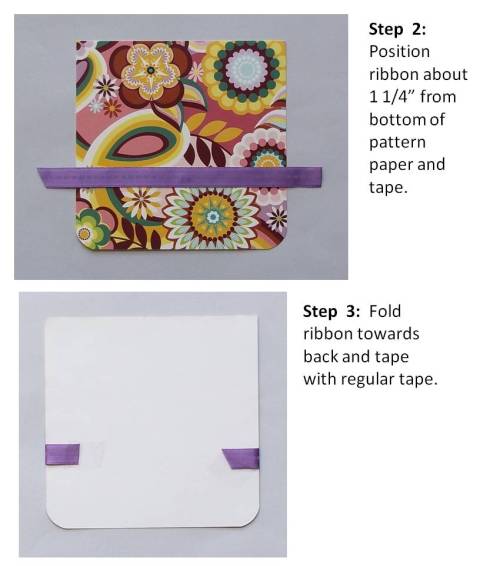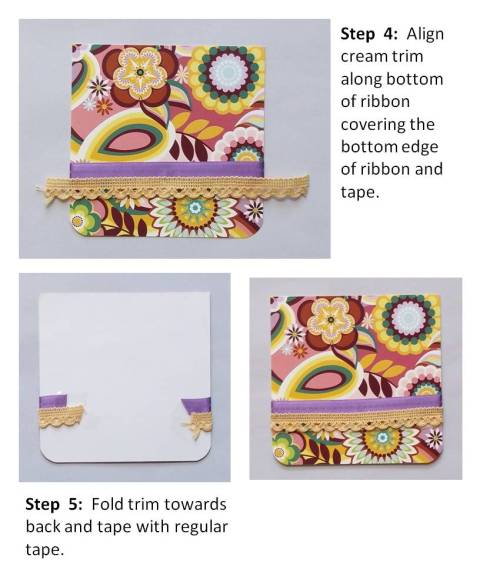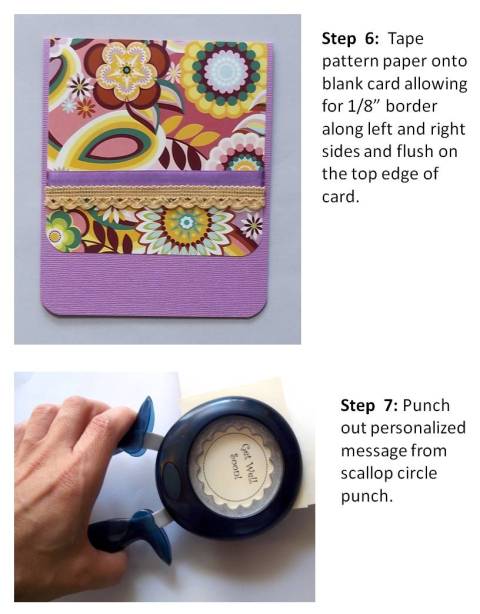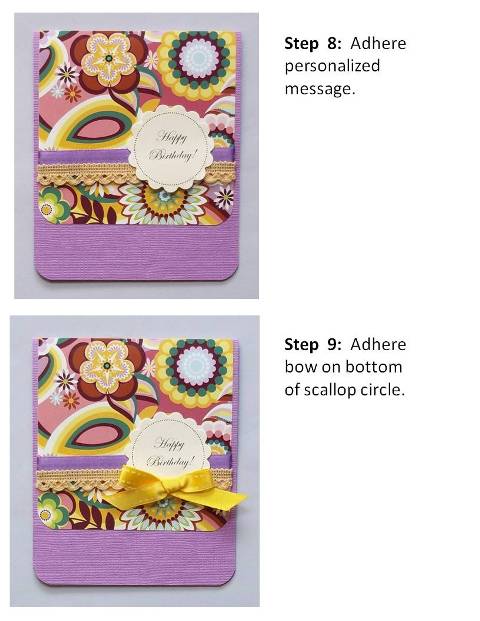 Click here for more Mother Day card homemade

Back to to home page