HANDMADE BIRTHDAY
CARD IDEA
With Examples of
Handmade Cards
Use free clip art to inspire you for a handmade birthday card idea. For your handmade card ideas, add details using a craft punch and fun ribbon.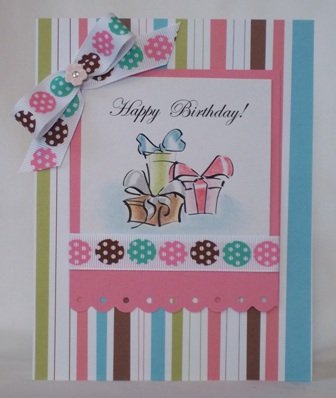 Microsoft offers free clip art on their site and I chose an image of presents. I had to edit the image first since it was already colored and because I don't have a graphics program, I used Microsoft Powerpoint to revise the image and removed the colors. I then printed out the image and used chalk ink to color the presents.
Try a border craft punch when you are making birthday cards. For this and my other paper card making ideas, I use craft punches and used a scallop border punch along the bottom of the pink paper for this design.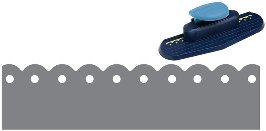 Fiskars Border Punch Threading Water
I found cute ribbon for this handmade card making project and added a small flower sticker on the bow but you can add glitter and other fun embellishments when you make your own birthday cards.

---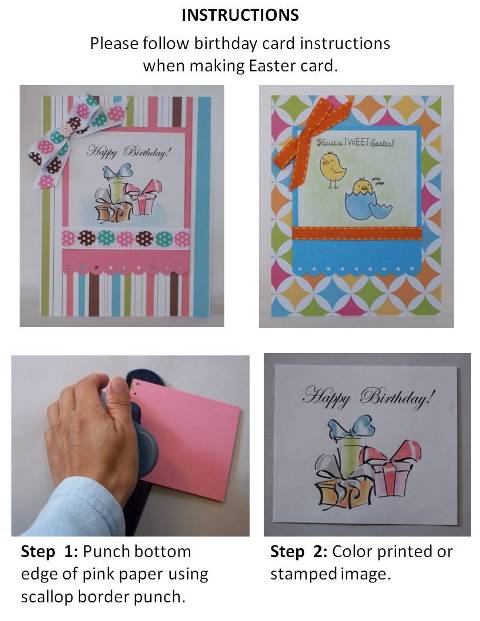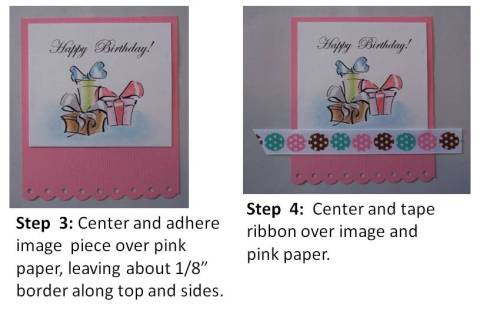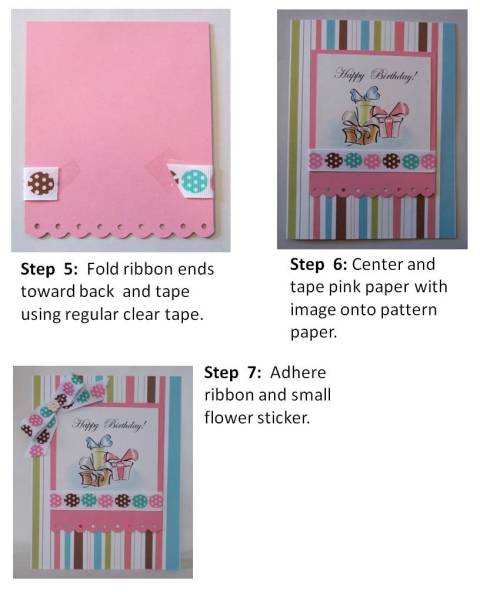 Click here for more handmade birthday card idea
Back to home page